The R-Motorsport Aston Martin DTM squad says the single point it scored in Sunday's second Norisring race was a "sobering" result after achieving its best haul yet a day earlier.
Daniel Juncadella was a podium contender for part of Saturday's race and matched the team's best finish to date with sixth, while Ferdinand Habsburg and Jake Dennis added further points by finishing ninth and 10th.
Juncadella then completed the points finishers on Sunday, though only after late dramas for the BMWs of Sheldon van der Linde and Marco Wittmann.
"After we got our best result of the season yesterday, today [Sunday] was obviously quite sobering," said team principal Florian Kamelger.
"But these results show our current level of performance and that we still have a lot of work ahead of us to close the gap on our opponents.
"Daniel again got the maximum out of our technology package today.
"His efforts were at least rewarded with a points finish in the top 10."
R-Motorsport's triple score owed some credit to strategic decisions to pit the three drivers early, with Juncadella and Dennis both stopping moments before a safety car was deployed.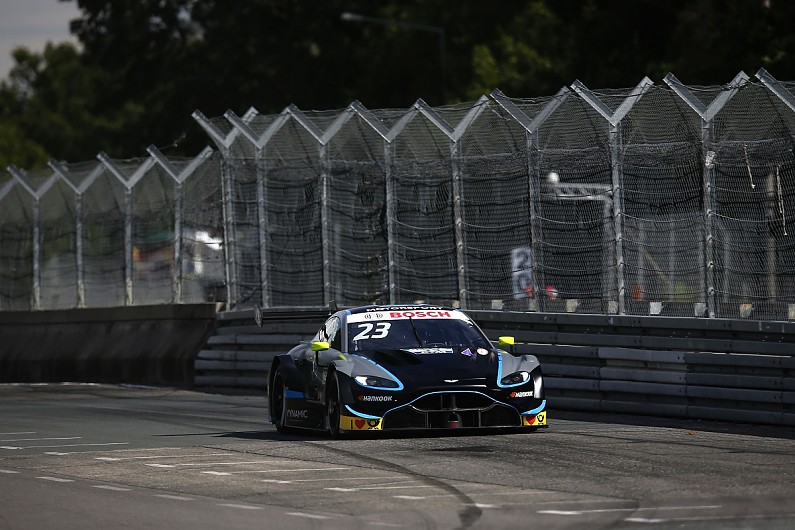 Speaking to Autosport on Saturday, Kamelger acknowledged it was "quite obvious" the result did not "100% reflect the situation, the order", but Juncadella said he and R-Motorsport still had to "extract the maximum you have" to finish sixth.
"I've been asked a lot if I would call this result pure luck on the strategy call, but we always have luck or no luck in certain races; it comes around, goes around, depends race-to-race, and we were lucky to be in that position," he said.
"But you need to have all the ingredients to be in that position.
"I've been working mentally, physically, for having this opportunity and using it.
"And I think I did the maximum out of it. Of course, the team did the right call and that's very encouraging because with the car that probably is not able to score points, to finish P6 it's great."
He added: "I could have thought points were not possible, been happy with my qualifying where I was three tenths faster than my team-mates and I could say, 'Job done, I've done what I can', but still I wanted more.
"I think that mentality is what's going to give us a strong car in the future."