DTM boss Gerhard Berger says he would "love" to have Fernando Alonso as a guest driver, after admitting to early talks in the past with the double Formula 1 champion.
The DTM introduced the guest driver rule in 2018 and has continued to use it this year, with MotoGP contender Andrea Dovizioso, six-time World Rally Champion Sebastien Ogier and Alex Zanardi making cameos in the series.
The guest driver rule is used to help promote the DTM in new markets and to bring in greater attention from other areas of motorsport.
Speaking to a select group of media at Misano, Berger explained what he is looking for in a guest driver.
"I always like these guys that are doing something every weekend in racing as this is for me a proper racing driver. They are living racing," Berger said. "You can discuss it, you can see the concentration.
"I prefer these guys. Sebastian Vettel would love to do it [make a DTM cameo], and I think Lewis Hamilton [would too]. They are all racers, they go in the week and do go-karting."
When it was suggested Alonso fits the bill as a driver with similar traits, Berger said: "Fernando I would love here. [He is] a great driver."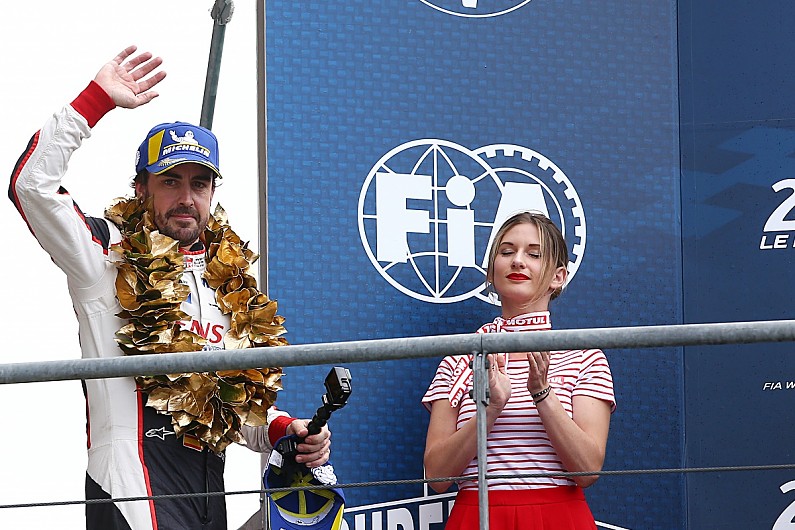 Asked by Autosport if he had been in touch with Alonso to discuss a guest drive, Berger said: "We actually spoke about it, just briefly.
"You know Fernando['s character], it's in Toyota's hands. But Fernando, it's very impressive because he is one of those guys where whatever he is doing, he's doing well. The guy is a racing driver. Wherever he goes.
"I don't have contact with him [at the moment], but Fernando races everything and is doing brilliantly."
While Berger suggested Alonso's Toyota commitments would play a part in any DTM effort, Alonso's World Endurance Championship contract with the manufacturer has now ended.
Alonso is expected to return to the Indianapolis 500 in an attempt to complete the triple crown of motorsport, although he has ruled out a full season of IndyCar in 2020.
He has also been linked to a Dakar Rally drive with Toyota and rumours of a World Rally Championship debut were shot down by the Japanese manufacturer after speculation he could compete on Rally Spain.