Audi motorsport boss Dieter Gass says that the DTM should not change its mandatory pitstop rule, even though it has caused randomised race results.
The DTM's pitstop rules mean a driver cannot serve his stop under safety car conditions.
The Saturday race at Zolder cost Audi and Rene Rast a potential shot at victory when the R-Motorsport Aston Martins of Jake Dennis and Daniel Juncadella stopped on track and caused a safety car.
As leader Bruno Spengler, Rast and Marco Wittmann had not made their mandatory pitstop, they fell down the order as the cars behind cycled to the front or took a free secondary pitstop to gain a tyre-life advantage.
Asked if the DTM should reconsider its mandatory pitstop rule, Gass told Autosport: "[It] was [made a rule for] a very good reason and these reasons are still valid - it was for safety.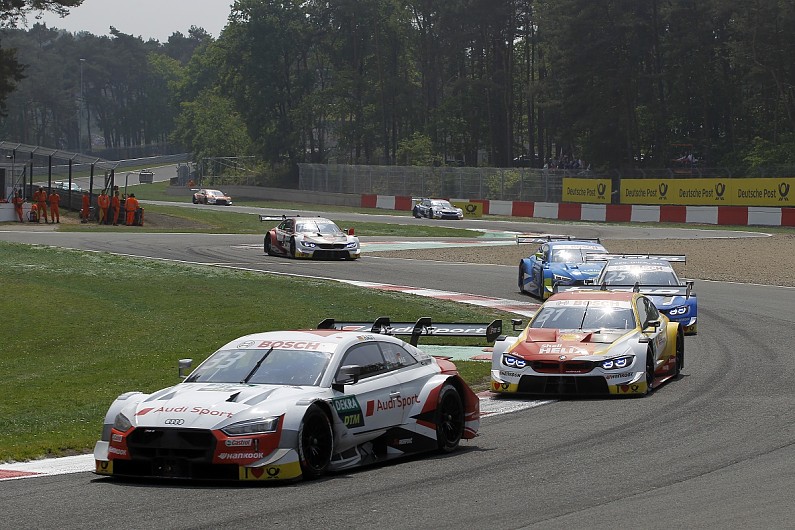 "In particular, at tracks with a narrow pitlane - it might not have been so bad here [at Zolder] - but Norisring for example, if everybody comes in it's going to be a nightmare. That is still valid.
"You know that we have developed [as a series] and in theory, we could run under a full-course yellow.
"You could keep the pitlane open, you could make your pitstop and it wouldn't be so unfair to some of the drivers.
"But at the end of the day, my understanding is that in the interests of the show as well, there is a desire to have a safety car restart.
"In particular the IndyCar restart - because that's something to look forward to [as fans]."
Gass did admit that the rule could be seen by some as unfair.
He said: "On the purely sporting perspective, it's not fair. At the moment [of defeat at Zolder on Saturday].
"But in the long term, statistically it probably levels out because sometimes it will hit you and other times you will gain from it."