Audi motorsport boss Dieter Gass says new DTM Audi-based privateer WRT can create "positive surprises" in 2019, like the manufacturer's customer Envision Virgin Racing has in ABB FIA Formula E.
WRT joined the DTM after a push by the series and manufacturers Audi and BMW to help fill the void left by Mercedes withdrawing in favour of FE.
Three individual teams work together to form Audi's manufacturer programme in a similar set-up to that used by BMW - and Mercedes before it exited the series - but WRT will run Audi cars as a seperate entity, not part of the works Audi squad.
While BMW was unable to find a private outfit for 2019, Audi's long-standing successful customer operation WRT committed to a two-car entry for Pietro Fittipaldi and Jonathan Aberdein.
In FE, regular title contender Virgin switched to a supply of Audi powertrains for 2018/19 and has so far won two races to Audi's one and is currently six points clear of Audi to hold second in the teams' championship.
Gass says WRT can have a similar impact in DTM to Virgin's FE success.
"WRT is a highly professional team that has been celebrating many successes in Audi customer sport for years," he said.
"WRT now wants to take the next step and move up to a higher level.
"I know they're able to do this and definitely expect some positive surprises because they receive the same 'material' as our factory teams.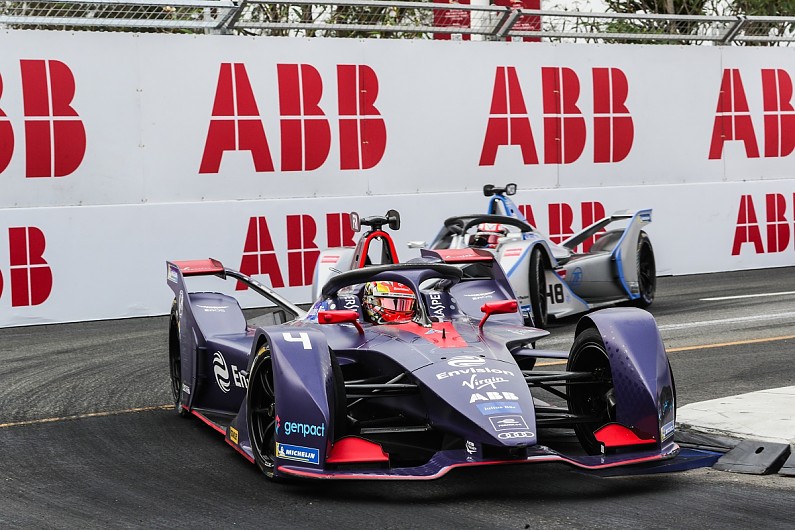 "Very similar, by the way, to our Formula E customer team Envision Virgin Racing that scored a Formula E race win in only their third event."
The DTM has switched to Class One regulations for 2019 and will now use turbocharged two-litre inline-four engines that have increased horsepower by 100bhp.
Gass says "it's very important" that the DTM made the switch to the Class One engine because it is "a high-efficiency engine of the type we also use, in various performances levels, in a very large number of our production models".
DTM boss Gerhard Berger recently stated that he did not believe the series should consider electrification until it proved its worth beyond a "marketing tool".
But Gass says that the Class One engine is "an initial step".
Gass then added: "We've long been in discussions with the ITR about where to go from here.
"Of course, we always have to keep an eye on costs, but we're definitely looking into options such as introducing synthetic fuels and hybrid technology."
Asked if the DTM would have to become electric in the future, Gass said: "Our factory-backed motorsport program deliberately rests on two pillars: Formula E supports electric mobility and the DTM modern, highly efficient IC [internal combustion] engines of the type being fielded in Class 1 starting in 2019.
"In the current state, Audi will be selling more cars with IC engines than with electric powertrains for the foreseeable future.
"That's why a racing series with modern IC engines definitely makes sense."