British Touring Car Championship hybrid development team Speedworks Motorsport has declared itself happy with the first circuit runout of the new-for-2022 system at Snetterton.
Speedworks, which is developing the system on behalf of BTCC organiser TOCA alongside hybrid supplier Cosworth Electronics, took an additional Toyota to this week's two-day Goodyear tyre test alongside the official Toyota GB Corolla of Tom Ingram.
The Snetterton outing, which came in the hands of Aston Martin works driver Darren Turner, the Cosworth-contracted test pilot, came following shakedown runs.
Speedworks boss Christian Dick told Autosport: "We got a number of days booked at an airfield before we ran at a circuit, because there are a number of complex systems in there, and we wouldn't want to turn up at a circuit and try to do laps without trying it first.
"Everybody's really pleased with its initial runs, on the airfield and on the circuit."
The test primarily consisted of in and out-laps, without trying for performance at this stage.
"It's making sure the different components that have been supplied by different companies were talking together and work as you'd expect," said Dick.
"As an example, we ran with the voltage turned down on the hybrid to make sure nothing goes awry, and once we've got those references we can turn up the volts."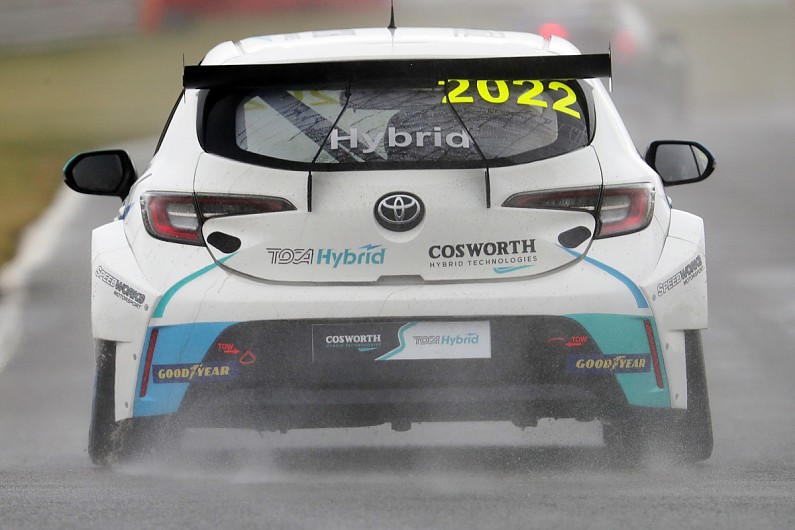 Cosworth's Neal Bateman said: "We have completed a huge amount of systems checking at Snetterton. It's not just a new hybrid system for us; it's a new electronics package, with a new ECU and hybrid controller, as well as a new display on the car...
"it's all part of our next-generation electronics that are going to be deployed at the same time as the hybrid technology in 2022.
"The initial test plan was to complete a number of short runs, followed by the checking of data and trying out different strategies.
"We are here to test, we are here to learn and here to find out what works and what doesn't as part of this extensive programme - the test has gone extremely well.
"We are at the very beginning of our development stage. The test has clearly not been about lap times at all, but about system verification and system testing, and ensuring that everything is working as it's supposed to be."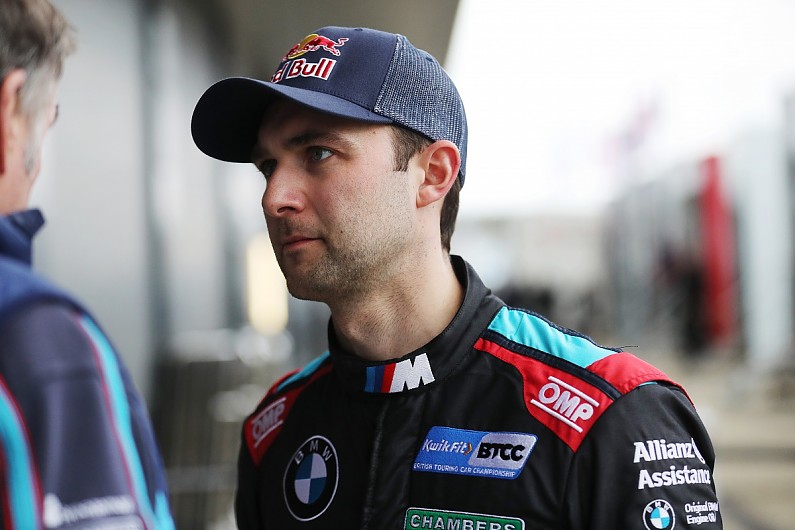 Speedworks leaves door open to Jordan
Speedworks was planning to stay on for a third day at Snetterton, with 2019 BTCC runner-up Andrew Jordan driving the car, before that was reversed on Wednesday afternoon.
Jordan, who last week split with the WSR-run BMW team, has no drive for 2020, and the subsequent withdrawal until 2021 from full-time competition of the Power Maxed Racing-run Vauxhalls could leave room on the grid for an additional car.
When asked if he was open to running Jordan alongside Ingram on a race weekend, Dick said: "We're planning and want to get to two cars at a given point.
"But, and this is a big but, it's got to work commercially, and people are taking stock and trying to get a better vision for the future.
"We've got a [hybrid] car sat there and it would be a pain to swap it to a regular BTCC car, but never say never."