Circuit boss Jonathan Palmer is resigned to not being able to have full crowds at the season-opening British Touring Car Championship events.
The BTCC's revised calendar kicks off in August with its first three rounds at Donington Park, Brands Hatch and Oulton Park, which are all controlled by MotorSport Vision.
MSV chief executive Palmer told Autosport: "At the moment, clearly the situation is very uncertain, but one has to start somewhere, and we worked with Alan [Gow, BTCC boss] to put a calendar together that at least put some dates in the diary.
"At the moment I think we're pretty sure we're not going to be able to run with a normal, unlimited crowd; we don't know whether we're going to have to run closed doors; we don't know whether we can run with a certain amount of spectators."
While Gow has already told Autosport that BTCC organiser TOCA is preparing to run behind closed doors, Palmer suggested running with a limited crowd could be the most viable option.
"That would certainly be our intention," he said.
"You've got 400 acres at Brands Hatch for example, so having a modest number of spectators is something which could be achieved and entirely consistent with the government's policy on social distancing, but there's a huge amount of uncertainty there.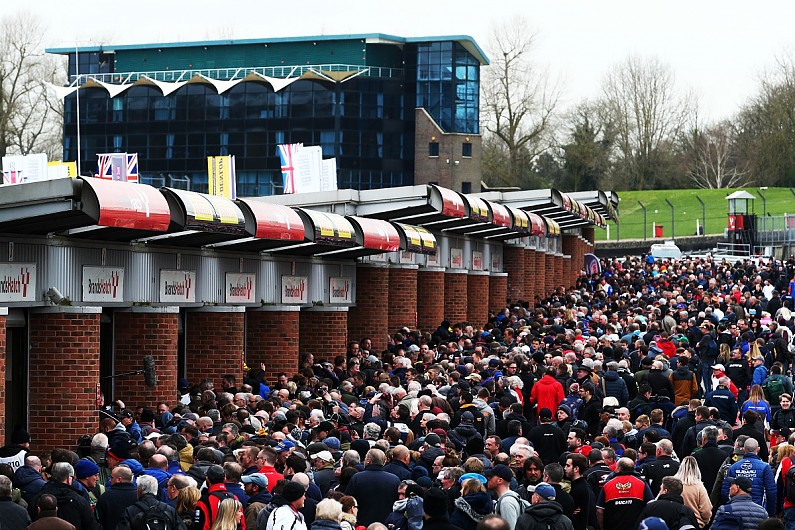 "We're not talking 30,000 people in a closed football stadium environment with everybody 30cm away from each other in a grandstand. It's a very different situation at a circuit."
Palmer, who is a doctor of medicine, hinted attitudes may change between now and the intended start of the BTCC season.
"At the moment the government and the public at large are very clearly focused on the health side of the coronavirus crisis, and minimising deaths over not just the short term but the long term," he said.
"But things are going to evolve from that, and the measures that have been put in place are clearly working, and at some point - and I don't think it's too far away - focus and concern from people will evolve from a balance more on personal health onto the economy and people's jobs and livelihoods and all of those sort of things.
"I'm sure that by the time we start the planned touring car calendar in August it will be quite a different climate in terms of perception than we have right now."
While it is understood some circuits could have to renegotiate the financial terms of their contracts with TOCA in the event of having to run the BTCC behind closed doors, Palmer said: "Alan and I work very well together.
"Clearly there are important commercial aspects to this, and to what kind of deal would be involved in what kind of scenario, but until we get to the point where we know what scenario we are going to be able to run to, then we can't second-guess the commercial side of stuff.
"I'm sure we're going to work something out, but it's just the way things are; one has to start putting a few stakes in the ground and that's exactly what's happened."

Why a BTCC fantasy can't become reality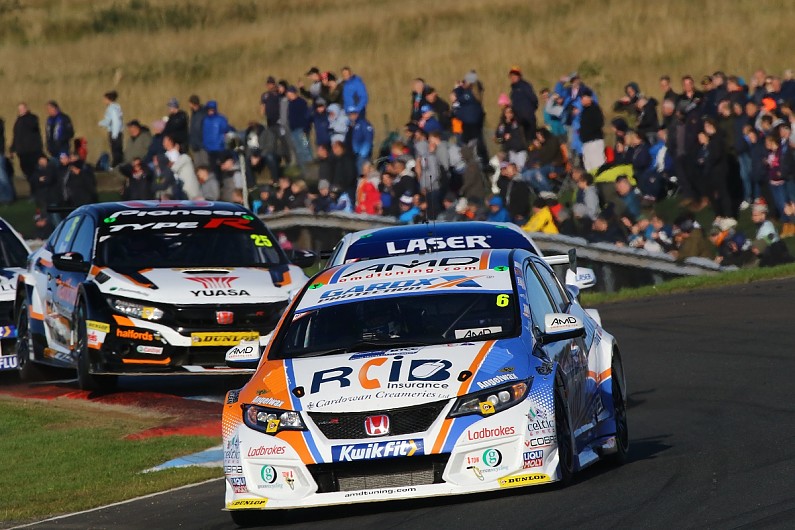 Knockhill commercial head Gordon Shedden, whose circuit hosts the late-August BTCC fixture immediately after the opening three rounds, added: "There are a lot of overheads at the circuit, and like Silverstone with Formula 1 ours is similar with the BTCC and British Superbikes.
"Even if there are no spectators, there's still a huge cost putting the event on."
Like Palmer, Shedden added that a sporting event in an open space such as a race circuit is safer than at a stadium.
"It's the atmosphere of the crowd that makes a BTCC event," he said.
"We have 220 acres, and it's a very different proposition to a football stadium, and that's why we need clarification from the government and Motorsport UK, but I'd rather be stood at Knockhill than in a supermarket!
"The other thing we don't know is whether the regulations will be the same in Scotland as they are in England."