Team Hard has announced that British Touring Car Championship race winner Jack Goff will remain with the team for the 2020 season.
Goff first raced for the team in the BTCC in 2013 in a Vauxhall Insignia before going on to race for Triple Eight Racing, WSR and Eurotech Racing.
He has won five races in his career, and took Team Hard's first overall victory in the reversed-grid race at Silverstone earlier this year in a Volkswagen CC.
Goff scored 47 points on his way to 21st in the standings, and scored points in seven of the 30 races.
He was set to miss the 2019 season after failing to land a drive, but took a last-minute opportunity to join Team Hard when Mike Bushell's plans fell through.
Goff secured that drive just 10 days before the season-opener at Brands Hatch in April.
"We made some good progress across the year with limited testing opportunities and with the testing plan we have in place, I am confident of making big strides with the car and the team for the 2020 season," said Goff.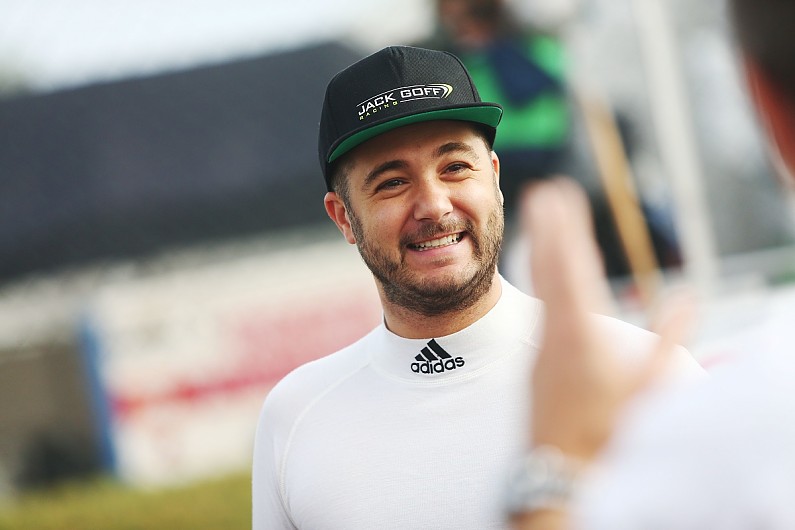 "[Team boss] Tony [Gilham] showed faith in me by putting me in the car at the last moment for the 2019 season.
"We knew we would be up against it with no pre-season testing. I'm delighted to have been able to repay the team with their first BTCC victory at Silverstone."
The squad runs four VW CCs in the BTCC, and Goff raced alongside Bobby Thompson, Michael Crees and Carl Boardley this term.
Team boss Gilham said: "The fact that he wasn't classified in nine of the 30 rounds is testament to the challenging year we all had as a team but that's touring cars.
"The 2019 scoreboard doesn't reflect Jack's performances last season as many times whilst running near the front, accident damage put him out of the points and the race.
"We've put that behind us now and I'm excited to have Jack on board. It gives him time to run through our winter test programme and make the required changes to suit his driving style."
Goff will also help out with Team Hard's scholarship programme, which offers a prize of a drive in the GT Cup, and will offer media and driver coaching to the entrants.