Ginetta Supercup graduate Michael Crees will graduate to the British Touring Car Championship in 2019 after securing a team to race with Team Hard in one of its VW CCs.
Crees won the amateur division of the Ginetta competition this season with 11 wins in his Century Motorsport-run machine.
He completes the Team Hard line-up alongside returnees Bobby Thompson, Mike Bushell and fellow Ginetta graduate Carl Boardley.
The 35-year-old competed with the team for the first time last weekend at Brands Hatch.
He finished second in class and third overall in the Britcar Endurance Championship alongside Sam Randon in an ex-BTCC Toyota Avensis.
Crees said: "My dream has become a reality! It has been a very difficult decision with what to do next year as I have so little experience in racing, but after winning two titles in two years of racing, we wanted to challenge ourselves in the hardest championship in the UK.
"I want to thank [team boss] Tony Gilham for taking a chance on us.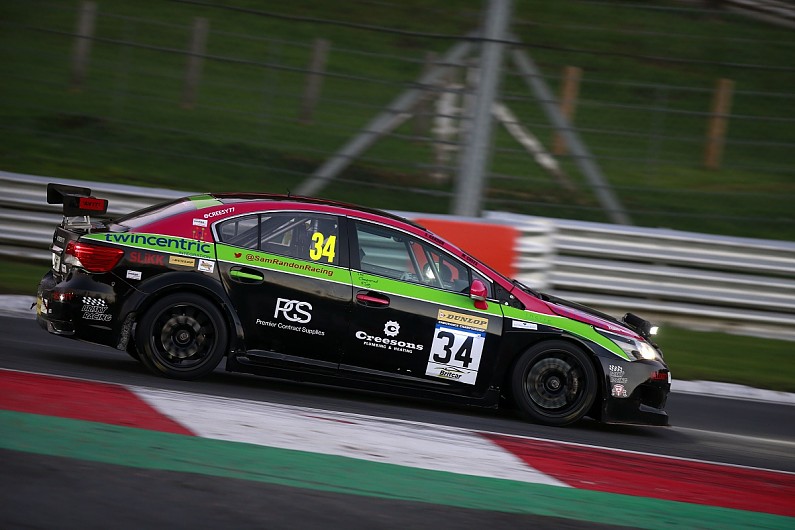 "Having spent the last couple of weeks working with and getting to know the team, how they work and our plans, it became clear this would be the right decision for the next chapter in my racing career."
Gilham said: "In what will be a huge year for the team, it will also be a very steep learning curve for Michael as he steps up to what is the pinnacle of British motorsport.
"That said we have all been very impressed with Michael on the recent test days.
"We'll be working hard over the winter to arrive at Brands Hatch as ready as we can be for the year ahead.
"There have been several changes to the team structure and personnel, and we are hoping to achieve great things together as this is a long-term programme for us all."