British Touring Car Championship refugee Jake Hill has targeted a return to the grid with the AmD Tuning MG team after parting ways with Team Hard earlier this week.
Hill left Team Hard on Monday but was present at the two-day Snetterton Dunlop tyre test on Wednesday.
He sampled one of AmD's cars in the afternoon session and ran for 22 laps on Wednesday before banking another 38 tours on Thursday.
AmD is looking for a driver after dropping Tom Boardman, who had contested the opening half of the season.
Hill was 21st of the 27 cars that ran on Wednesday and jumped up to third overall on Thursday.
He has already said that he is working flat out to put together a deal ahead of the next rounds of the championship, which are at Snetterton on July 28/29.
"I am over the moon with Shaun [AmD team principal Shaun Hollamby] and AmD for letting me take part in the test," said Hill.
"The team were very professional and it was an absolute pleasure working with Rory Butcher as a team-mate.

"I really enjoyed driving the car and it was a massive step forward to what I've been driving this year - it was nice to just feel happy again. I clicked with the team and the car immediately.

"It's great to just focus on my job when I'm behind the wheel without the stresses and issues that we're having off of it.
"I feel like I've delivered and hopefully we can work something out with Shaun Hollamby and AmD for the rest of the year.
"We have some work to do to put the backing in place, but I really feel like I want to grab this chance if I can."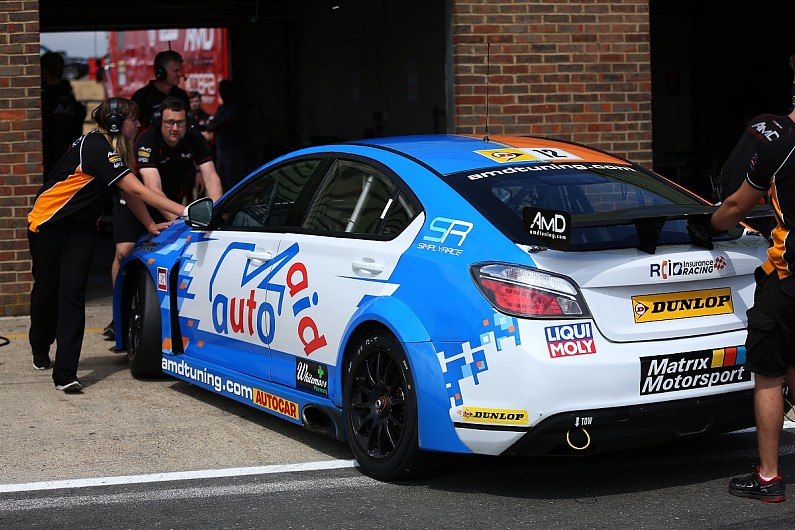 AmD also ran its two MGs on Thursday, with newcomer Kenan Dole, a VAG Trophy and VW Racing Cup regular, being joined at the wheel by Renault UK Clio Cup runner and former BTCC man Mike Epps. Epps recorded the fifth quickest time.