Last season there were just two former champions heading into the British Touring Car Championship opener, but this time there are four. Gordon Shedden's breakthrough 2012 campaign and the return of 2009 champ Colin Turkington means there is more quality at the front in 2013.
As well as those four, there are several others - most notably Andrew Jordan, Rob Collard and Mat Jackson - who could put together a title challenge.
With WSR also moving to a new NGTC BMW, we also have all the top teams running the latest machinery. It all makes for a tough battle to call.
Honda (Team Dynamics)
Car: NGTC Honda Civic
#1. Gordon Shedden (GB)
BTCC debut: 2006*
Starts: 195
Wins: 29
2012: BTCC champion
#2. Matt Neal (GB)
BTCC debut: 1991
Starts: 496
Wins: 48
2012: 2nd in BTCC
After two consecutive one-twos for Gordon Shedden and Matt Neal in the drivers' standings, the Honda stars must remain favourites in 2013. The Civic, which took 14 wins last year, has been tweaked over the winter and there is no reason to think it won't be up at the sharp end again this season.
Shedden and Neal are likely to remain closely matched, although it will be interesting to see if a first title allows Shedden to move on to another level. Nevertheless, Neal has already claimed "it's my turn this year" and there is no doubt the 46-year-old knows how to wage a championship challenge.
MG (Triple Eight Engineering)
Car: NGTC MG6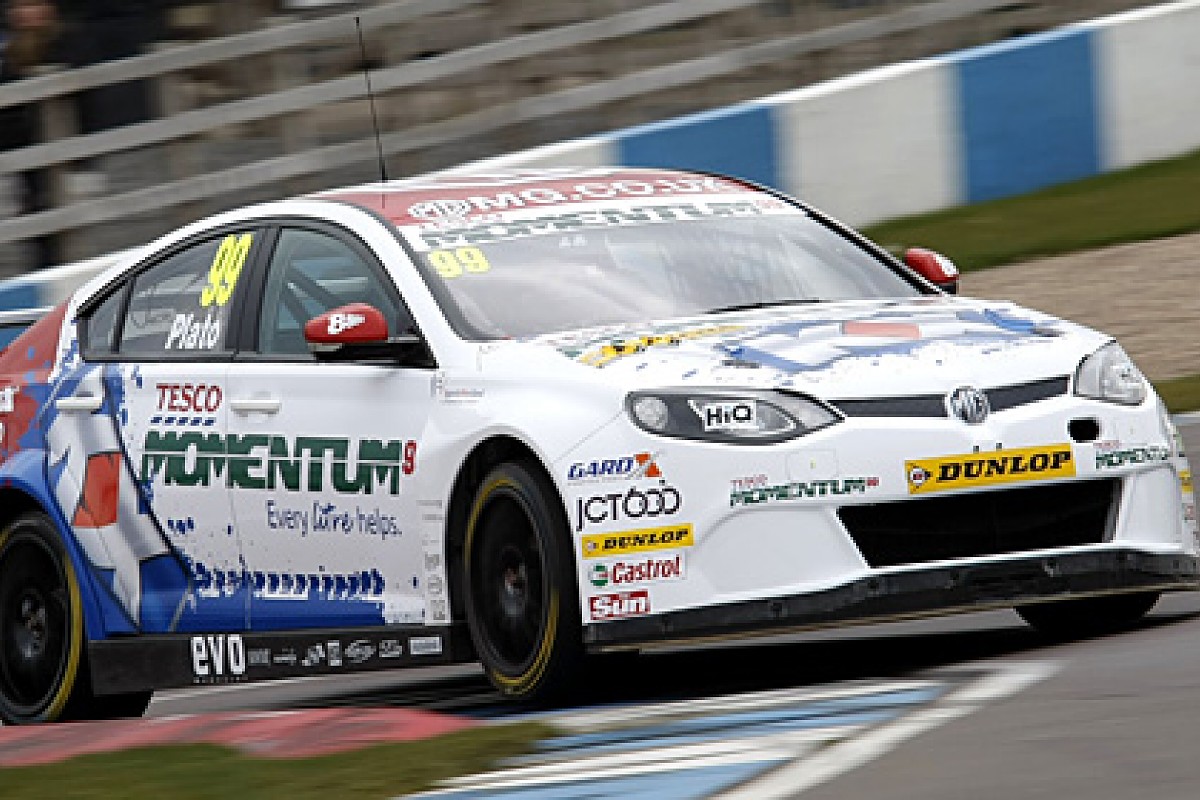 #99. Jason Plato (GB)
BTCC debut: 1997
Starts: 390
Wins: 74
2012: 3rd in BTCC
#88. Sam Tordoff (GB)
BTCC debut: 2010
Starts: 3
Best finish: 10th
2012: 3rd in Porsche Carrera Cup
With a full year with the MG6 under its belt, Triple Eight should be better prepared this season than it was in 2012. Even despite the late start, Jason Plato was Honda's strongest challenger and there were times when he set the pace.
Wet-weather speed remains a problem, but the arrival of Porsche Carrera Cup race winner and KX Akademy member Sam Tordoff should bolster the team and help Plato push the car forward.
Eurotech Racing
Car: NGTC Honda Civic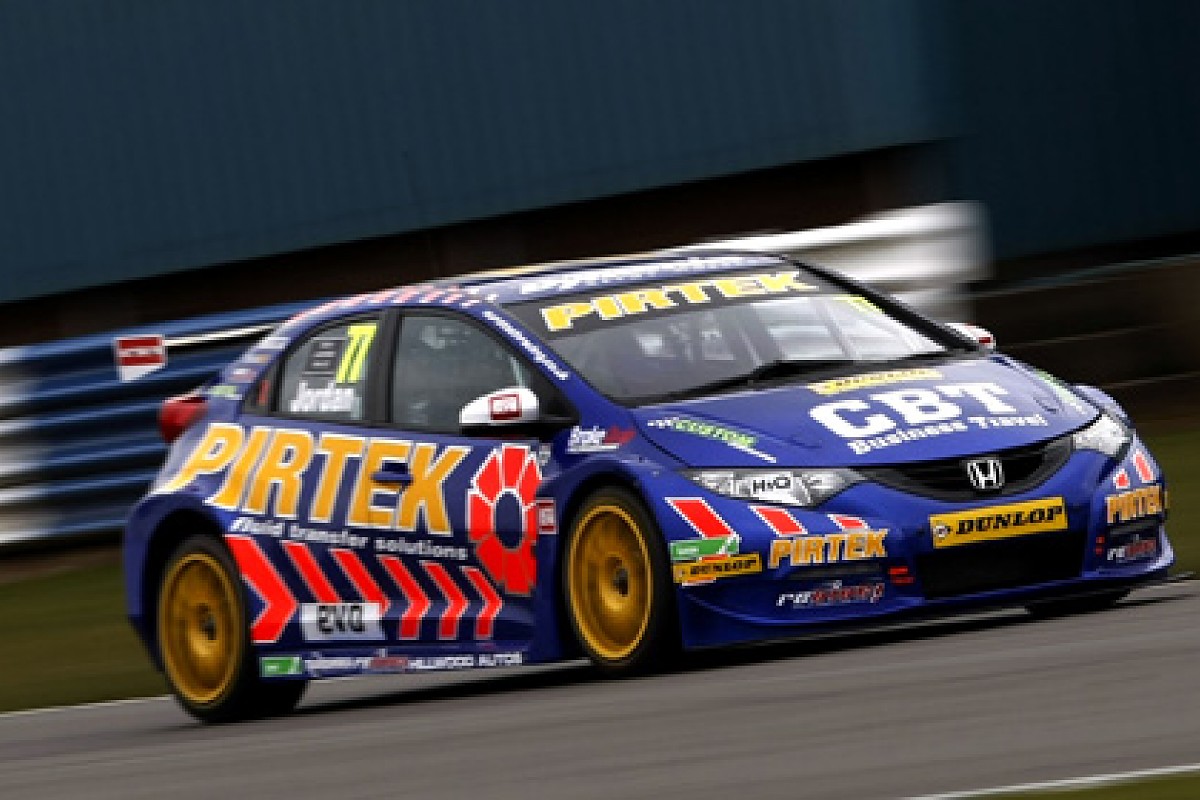 #77 Andrew Jordan (GB)
BTCC debut: 2008
Starts: 149
Wins: 4
2012: 4th in BTCC
#55 Jeff Smith (GB)
BTCC debut: 2010
Starts: 62
Best finish: 2nd
2012: 12th in the BTCC
Andrew Jordan and Eurotech took both Independents' titles last season and the target now has to be to take on the big boys. Jordan has the pace, as he showed by being the second best qualifier last season. Now he just needs to add that knack of picking up big points every time.
Once again, Jordan and Jeff Smith, who should be a consistent challenger for points, have the same equipment as the works Hondas, so they will have good benchmarks with which to chart their progress.
WSR
Car: NGTC BMW 125i M Sport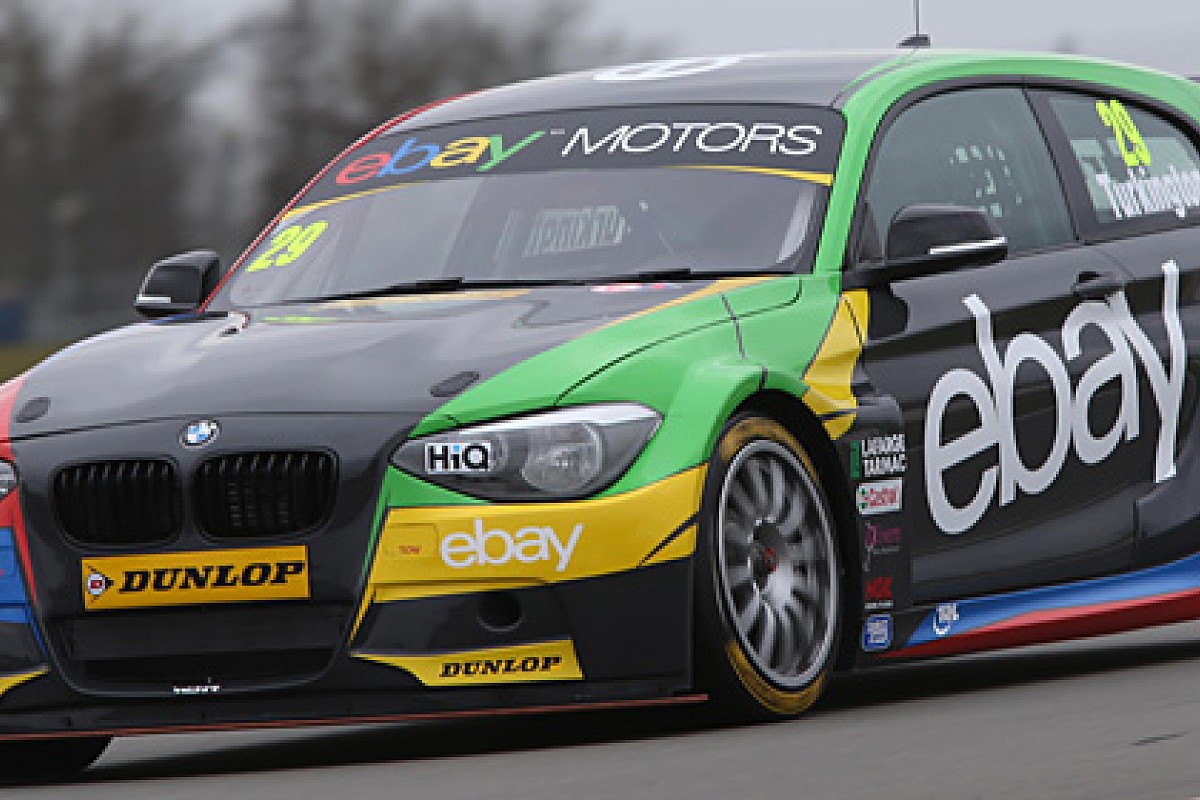 #29. Colin Turkington (GB)
BTCC debut: 2002
Starts: 215
Wins: 19
2012: One-off outing in the WTCC
#5. Rob Collard (GB)
BTCC debut: 2003*
Starts: 263
Wins: 7
2012: 5th in BTCC
#18. Nick Foster (GB)
BTCC debut: 2011
Starts: 59
Best finish: 2nd
2012: 11th in BTCC
Finally, WSR has an NGTC machine to take on the likes of Honda and MG on a more equal footing, at least once the team gets on top of the new rear-wheel-drive BMW 125i.
As well as the bigger tyres and brakes, and wider track, WSR also now has the services of 2009 champion Colin Turkington. The combination may take some time to get up to speed, but it would be a surprise if Turkington - and indeed the underrated Rob Collard - weren't challenging for wins in the second half of the season.
Motorbase Performance
Cars: NGTC Ford Focus NGTC and S2000 Ford Focus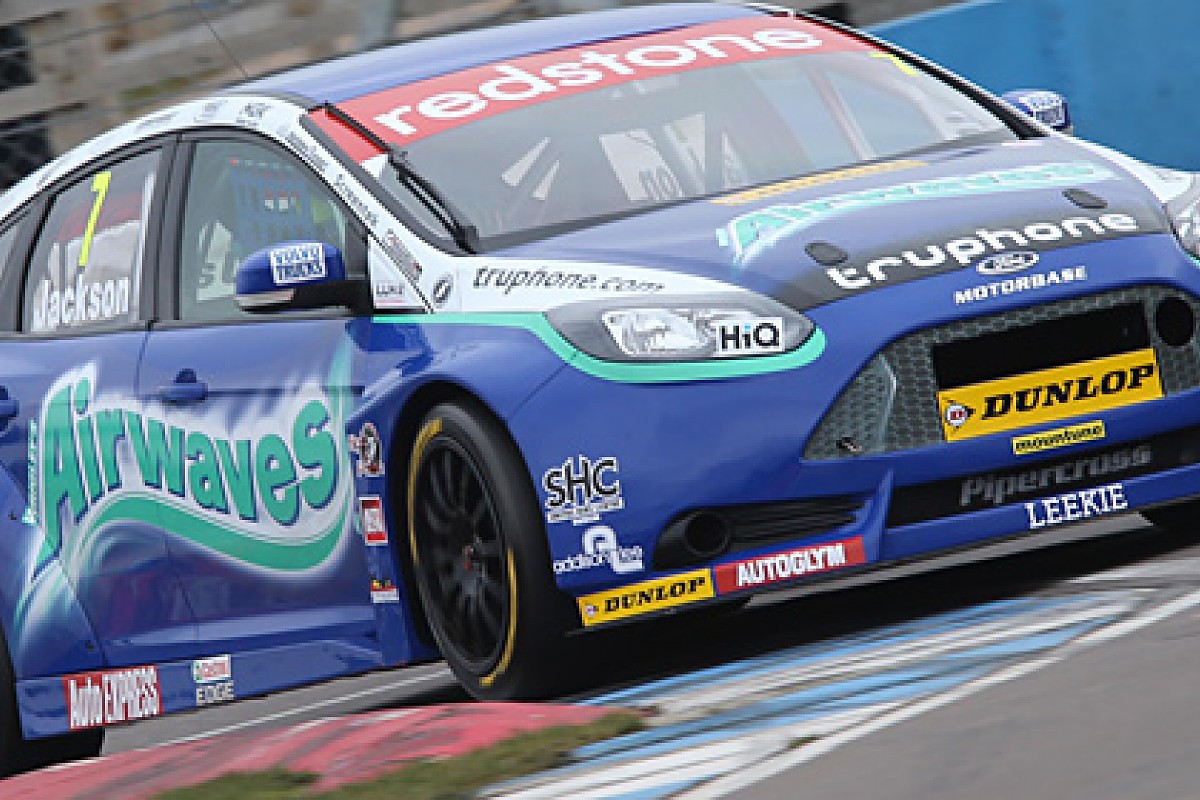 #7. Mat Jackson (GB)
BTCC debut: 2007*
Starts: 172
Wins: 19
2012: 7th in BTCC
#8. Aron Smith (IRL)
BTCC debut: 2011
Starts: 33
Wins: 1
2012: 8th in BTCC
#4. Michael Caine (GB)
BTCC debut: 2011
Starts: 6
Best finish: 10th
2012: British GT champion
#66. Liam Griffin (GB)
BTCC debut: 2011
Starts: 51
Best finish: 8th
2012: 21st in BTCC
Mat Jackson and Motorbase have been BTCC frontrunners for some time now. They sacrificed their 2012 campaign to develop the NGTC Focus, the team's first self-built car, and now we'll find out just how competitive it is.
Jackson, second in the BTCC in 2008, can be relied on to get the best out of the car in the races, but needs to improve his qualifying form. Aron Smith, who will drive the team's other NGTC machine, showed promise last season and could keep Jackson on his toes.
Speedworks Motorsport
Car: NGTC Toyota Avensis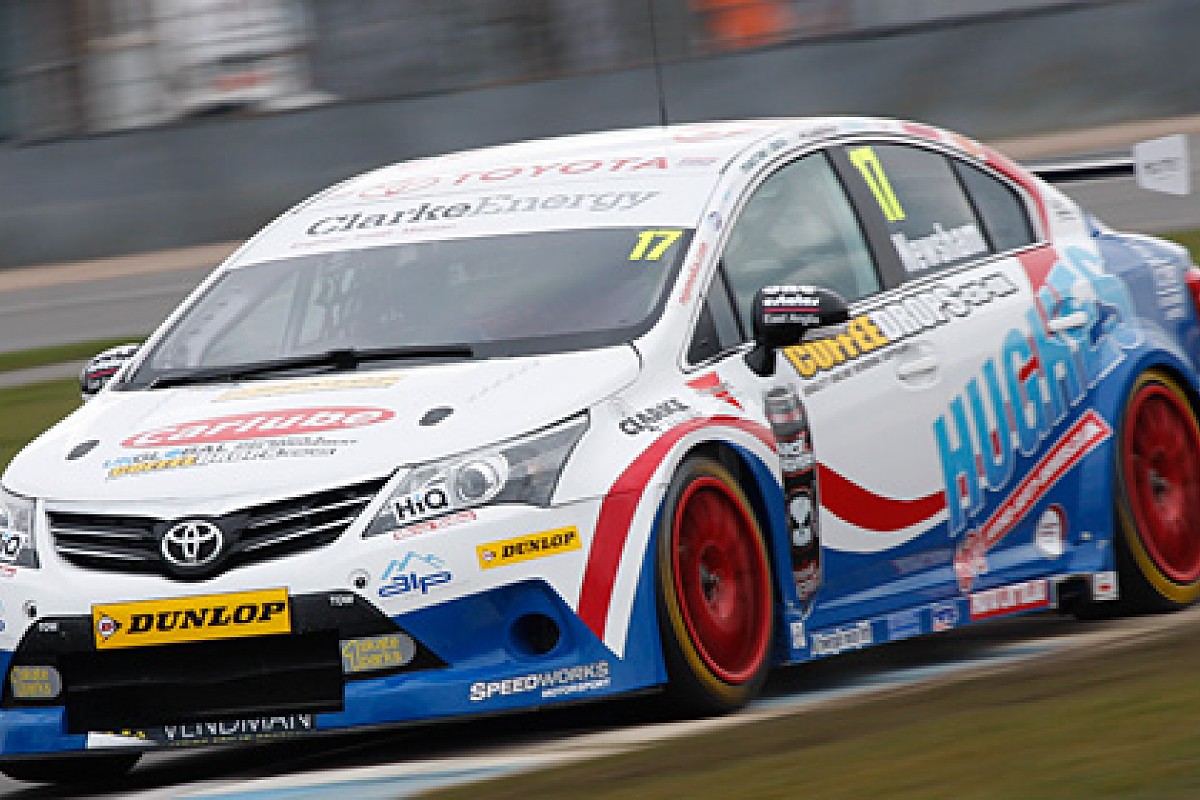 #17. Dave Newsham (GB)
BTCC debut: 2011
Starts: 58
Wins: 2
2012: 9th in BTCC
#48. Ollie Jackson (GB)
BTCC debut: 2011
Starts: 31
Best finish: 8th
2012: 18th in BTCC
Dave Newsham moves from the outgoing ES Racing squad to Speedworks and gets his hands on an NGTC Toyota Avensis. Paul O'Neill proved the pace of the Speedworks car last year and Newsham could well be one of 2013's dark horses, having won two races in the ageing Vauxhall Vectra last season.
While podiums will surely be the target for Newsham, late Speedworks signing Ollie Jackson will probably be trying to get a foothold in the series after a sometimes difficult 2012 with AmD's S2000 VW Golf.
Team Hard
Cars: NGTC Vauxhall Insignia and NGTC VW Passat CC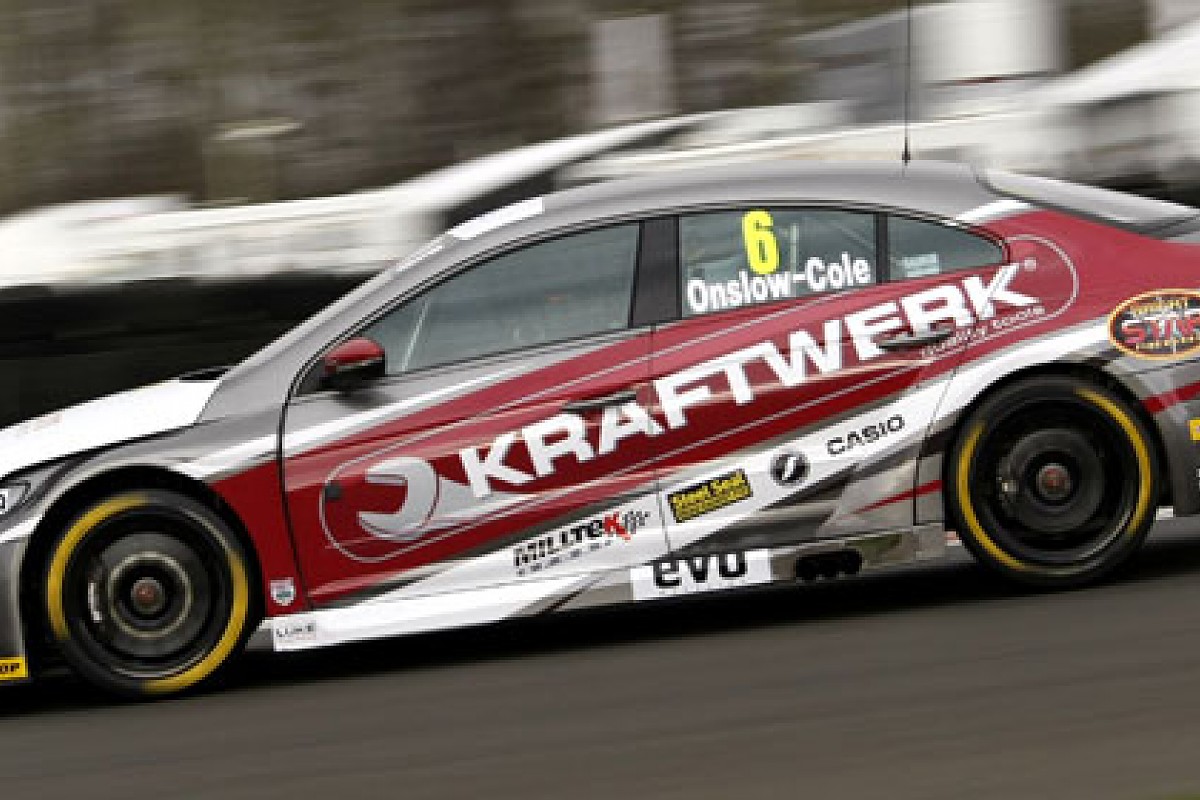 #6. Tom Onslow-Cole (GB)
BTCC debut: 2007
Starts: 160
Wins: 7
2012: 6th in BTCC
#22. Howard Fuller (GB)
BTCC debut: 2012
Starts: 6
Best finish: 11th
2012: 24th in BTCC
#20. James Cole (GB)
BTCC debut: 2013
Starts: 0
Wins: 0
2012: Did not race
#31. Jack Goff (GB)
BTCC debut: 2013
Starts: 0
Wins: 0
2012: Renault Clio Cup champion
Tony Gilham's team has been the hardest one to read over the winter. The squad certainly has big ambitions, as shown by getting Tom Onslow-Cole on board and its desire to develop NGTC Vauxhall Insignia and VW Passat machinery alongside each other.
Former British Formula Ford champion James Cole and reigning Clio king Jack Goff, both set to drive Insignias, also add to the interest. But no cars had made it out for testing by the Donington Park BTCC media day last week and the ultimate potential of the team remains unclear.
Dynojet
Car: NGTC Toyota Avensis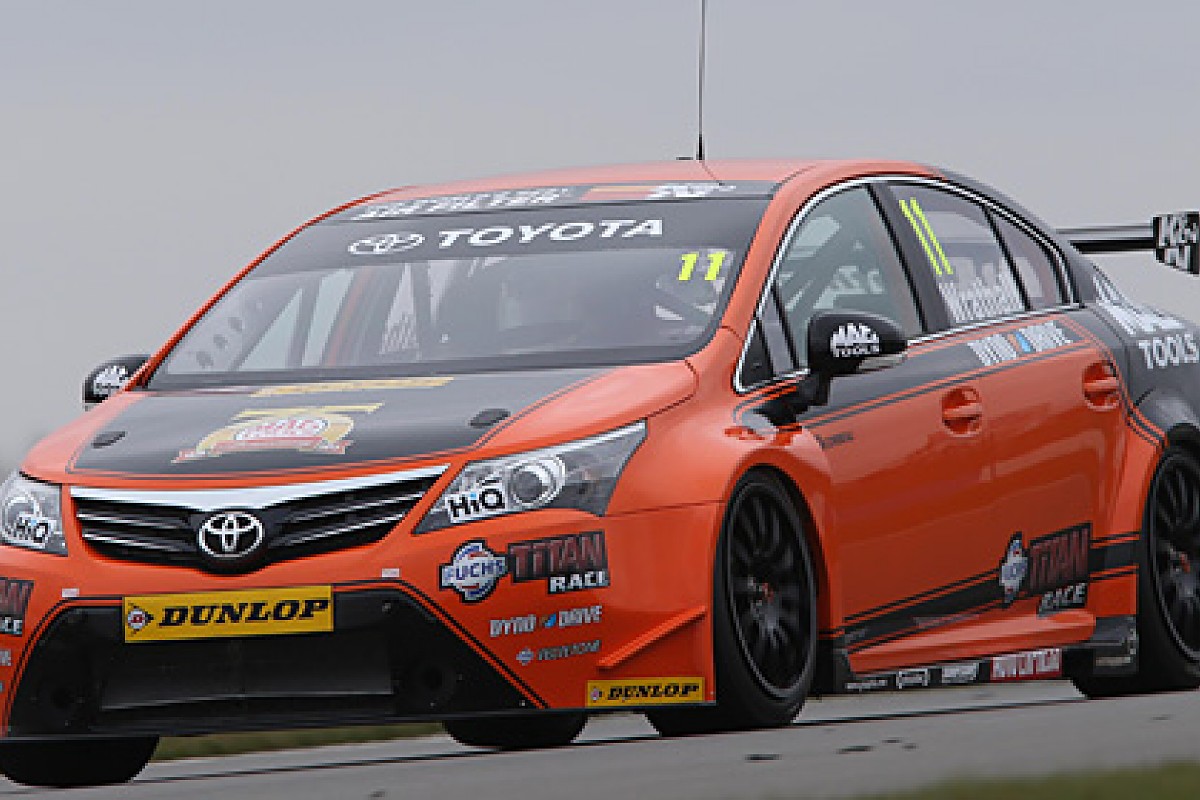 #11. Frank Wrathall (GB)
BTCC debut: 2011
Starts: 53
Wins: 1
2012: 10th in BTCC
After a couple of trying seasons getting to grips with NGTC and staving off bad luck, Frank Wrathall finally took his first BTCC win at the Brands finale last year. It was a popular success for the family team and the 26-year-old should be there or thereabouts again in 2013.
Consistency has been a problem, but on his day Wrathall has proved he can mix it at the front. Could be another thorn in the side of the bigger teams.
Rob Austin Racing
Car: NGTC Audi A4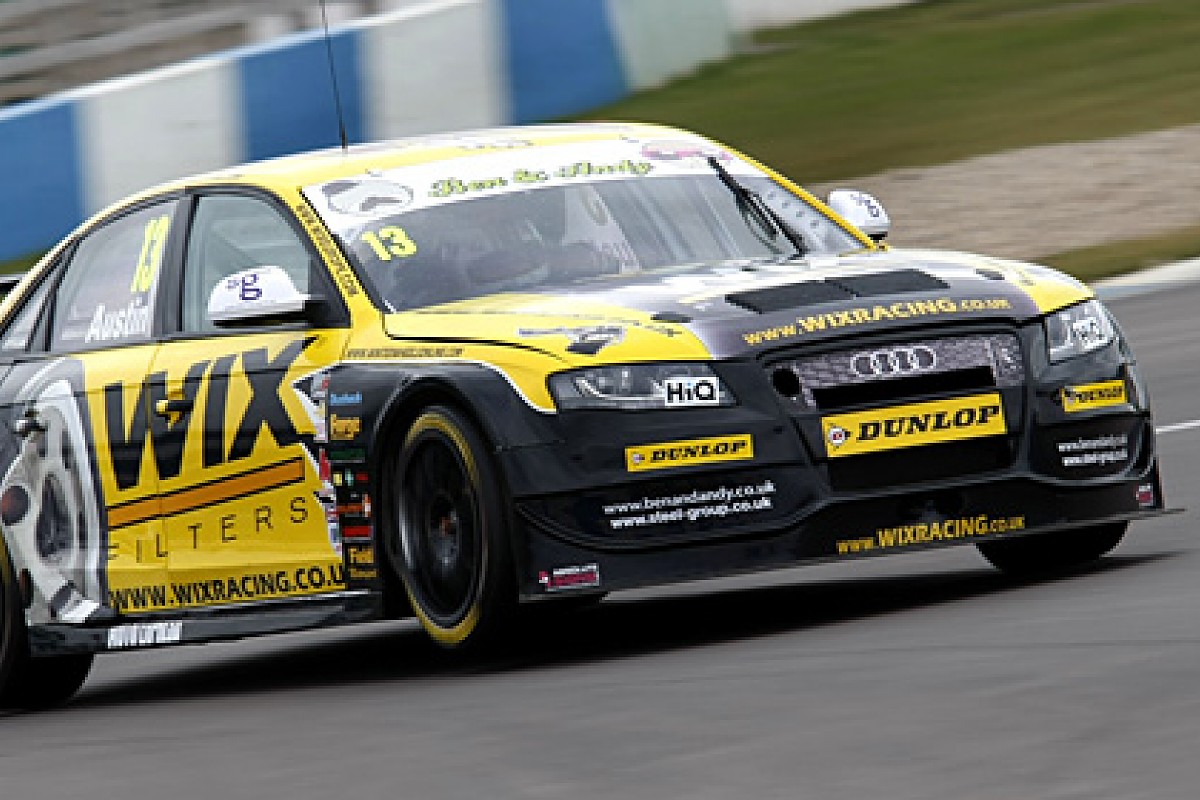 #13. Rob Austin (GB)
BTCC debut: 2011
Starts: 47
Best finish: 2nd
2012: 13th in BTCC
#14. Will Bratt (GB)
BTCC debut: 2012
Starts: 15
Best finish: 8th
2012: 20th in BTCC
Given their single-seater pedigrees, British F3 race winner Rob Austin and ex-Euroseries 3000 champion Will Bratt should be capable of running at the front in the BTCC.
The problems so far have mainly been a lack of budget and the subsequent unreliability. This year, though, backing from Wix Filters should steady the ship.
Some rival teams reckon the rear-wheel-drive machines have good potential and 2013 should give the team the chance to prove it.
Welch Motorsport
Cars: NGTC Proton Gen-2 and S2000 Ford Focus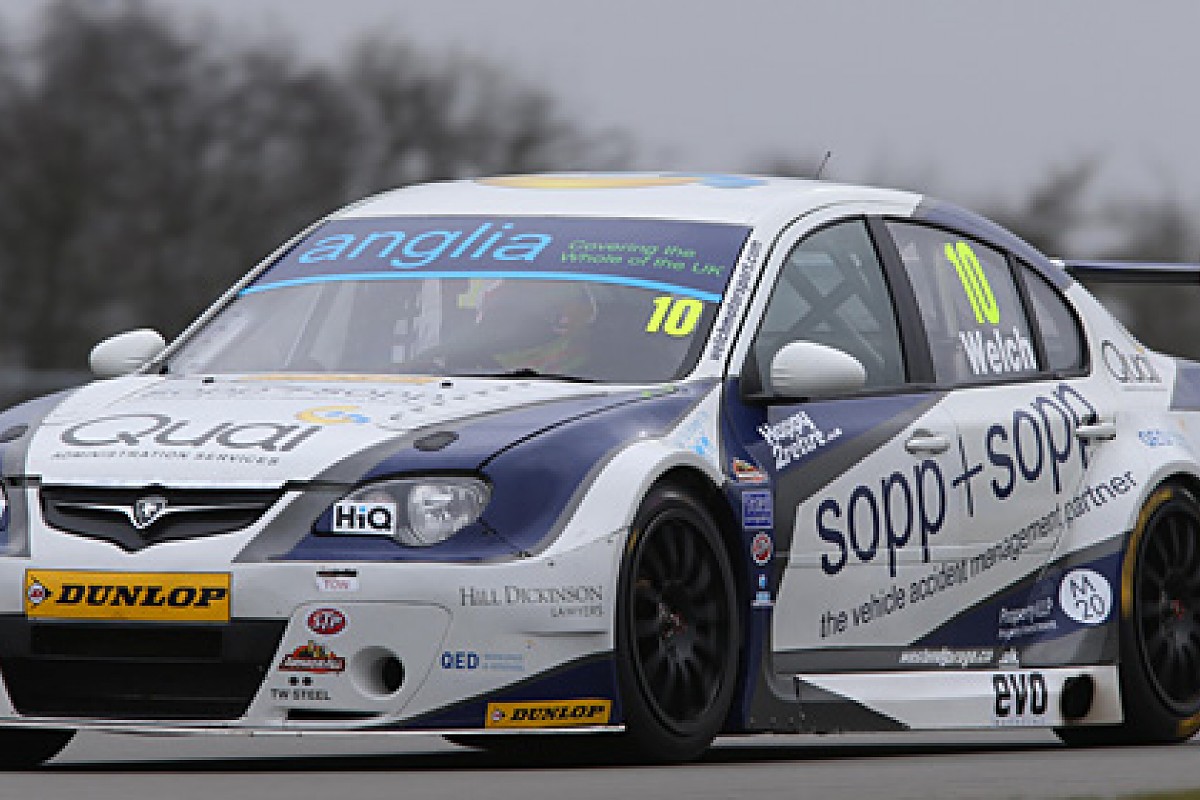 #10. Dan Welch (GB)
BTCC debut: 2011
Starts: 39
Best finish: 4th
2012: 15th in BTCC
#12. David Nye (GB)
BTCC debut: 2013
Starts: 0
Wins: 0
Like Rob Austin and Frank Wrathall, Dan Welch has had to work through various issues with his NGTC machine over the last two years. Also like them, he has shown flashes of speed.
It's likely to be more of the same in 2013, though the addition of former Ford Fiesta ace David Nye in an S2000 Focus adds to the team's strength.
Team Club 44
Car: NGTC Chevrolet Cruze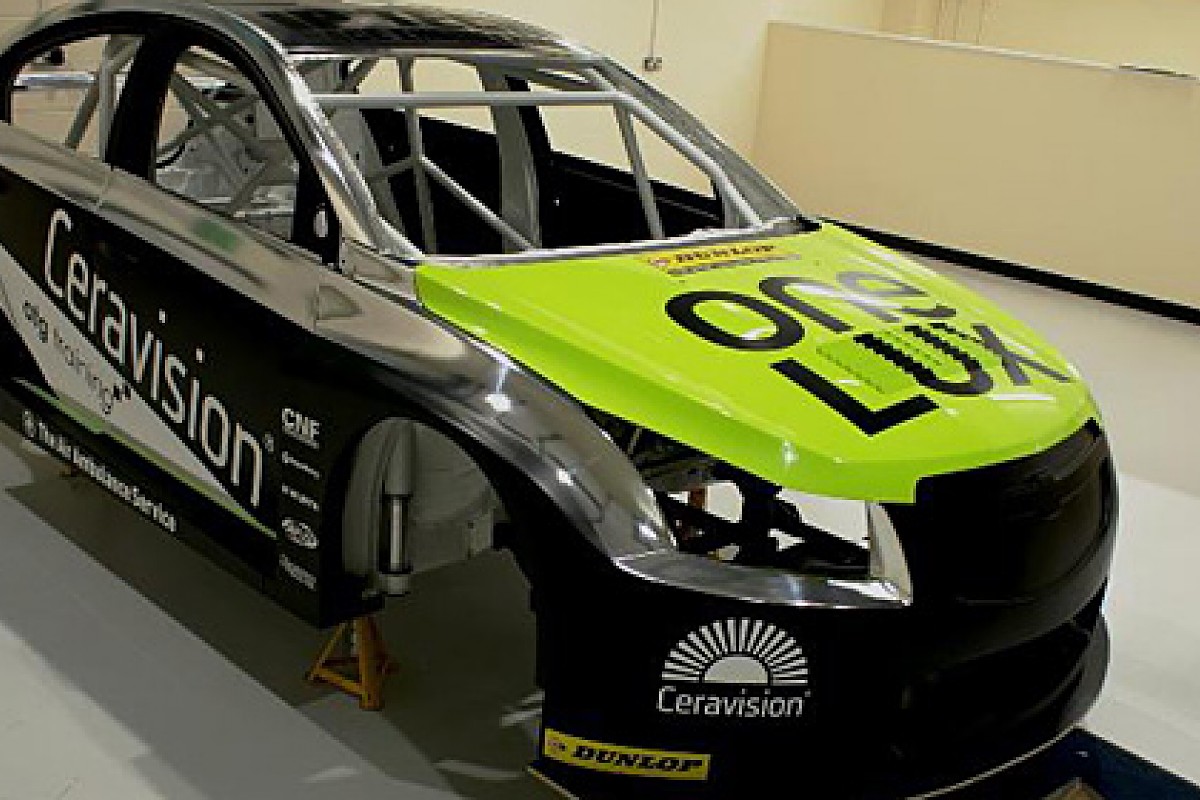 #44. Andy Neate (GB)
BTCC debut: 2005
Starts: 92
Best finish: 6th
2012: 16th in BTCC
Andy Neate had a difficult season alongside Jason Plato at MG last year. He had some bad luck and never really got on top of the tricky car, leaving Neate almost 300 points behind his illustrious team-mate.
This year Neate has decided to strike out on his own, with the RML-built NGTC Cruze that Plato could have ended up racing in 2012. The basic ingredients of the car should be good, but it remains to be seen whether Neate - or indeed a second driver should one sign during 2013 - can get the best out of it.
Ciceley Racing
Car: NGTC Toyota Avensis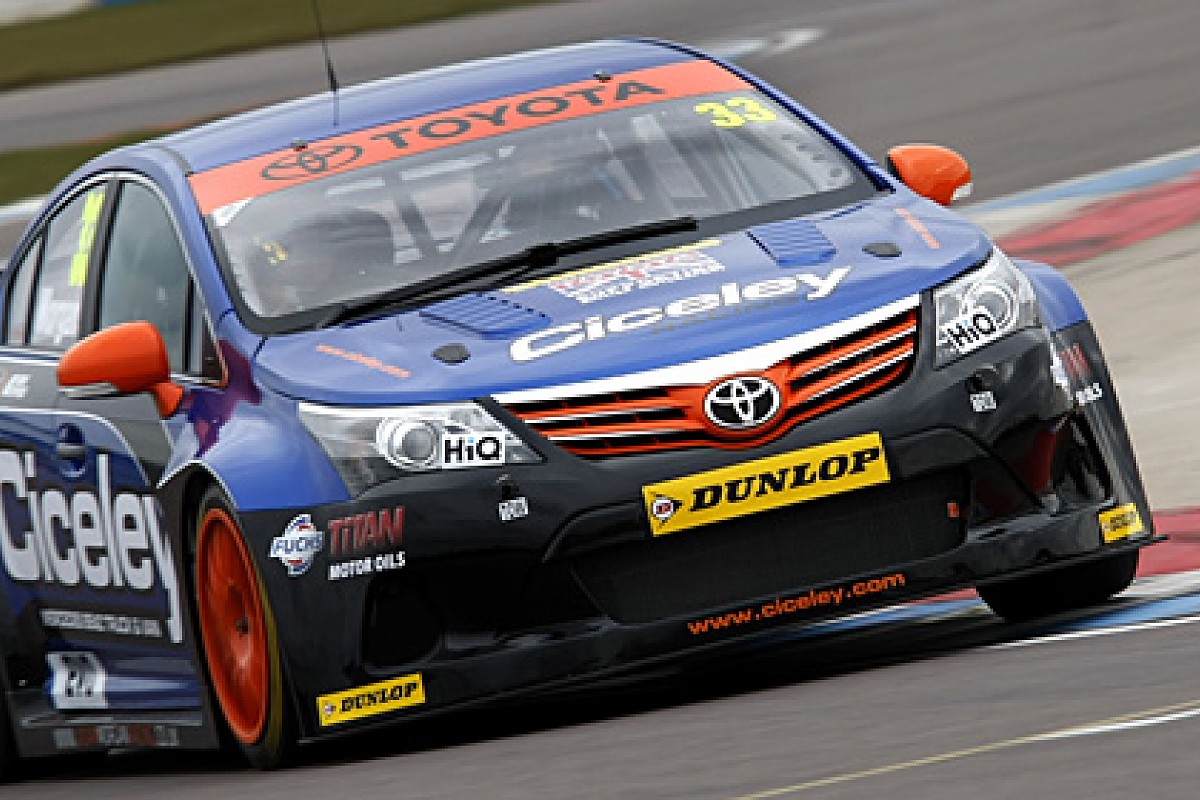 #33. Adam Morgan (GB)
BTCC debut: 2012
Starts: 28
Best finish: 8th
2012: 19th in BTCC
After winning the Ginetta GT Supercup in 2011, Morgan won the chance to step up to the BTCC last season with Speedworks Motorsport. He showed flashes of speed, but also had a worrying tendency to find an accident.
This year he has a Toyota run by his own family team and it's good to see him back. If he can avoid trouble, Morgan should become a solid performer.
Team Wood Racing
Car: S2000 Vauxhall Vectra
#43. Lea Wood (GB)
BTCC debut: 2010
Starts: 63
Best finish: 5th
2012: 14th in BTCC
The personable Lea Wood had been hoping to step up to an NGTC machine for this season, but a lack of budget has forced him into a second season with an S2000 Vauxhall Vectra.
That at least puts him in with a chance of the Jack Sears Trophy for the older machines and Wood should have a good chance. Also be sure to look out for him in the wet.
AmD Tuning
Car: S2000 VW Golf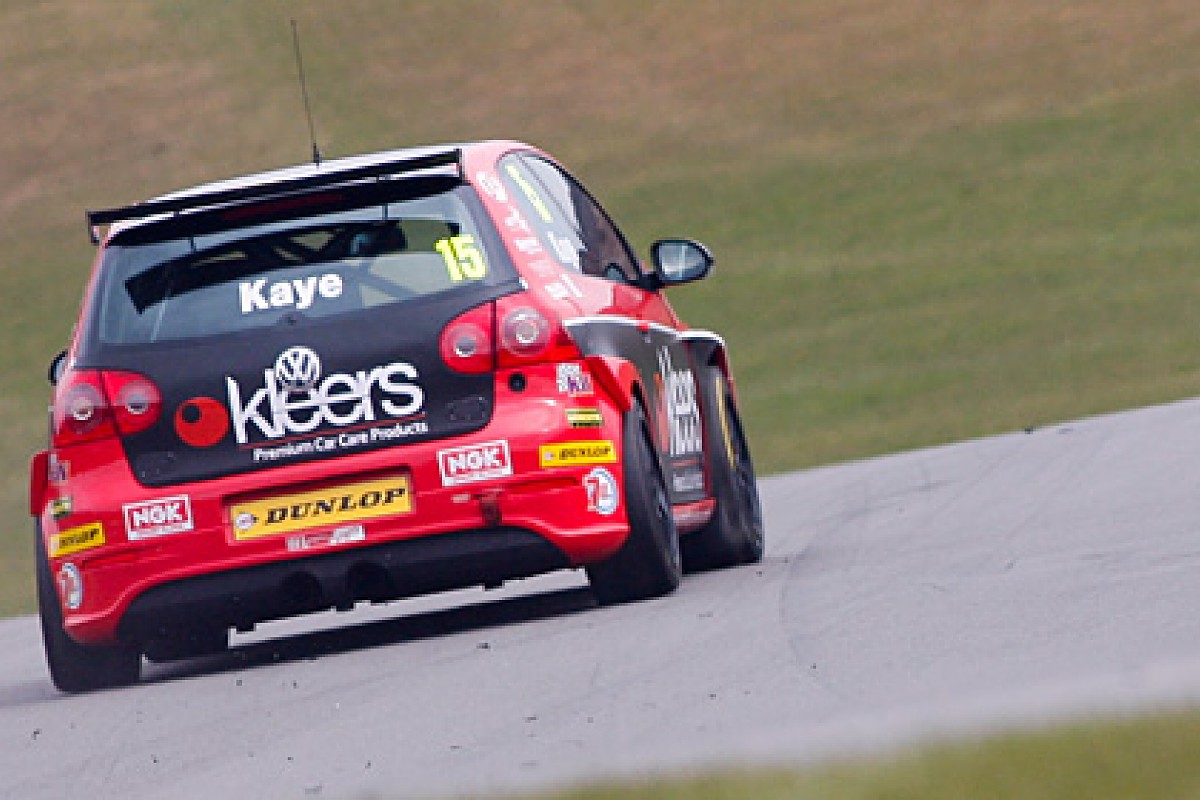 #15. James Kaye (GB)
BTCC debut: 1986
Starts: 212*
Best finish: 3rd
2012: Did not race
The experienced James Kaye returns to the BTCC for his first full campaign since 2006. That's great news for AmD, which has been gradually developing its Golf for three years.
The squad hopes to bring out an NGTC Vauxhall Astra during the season, but team boss Shaun Hollamby wants to give the old Golf a good send off by winning the Jack Sears Trophy. With former Independents' champion Kaye at the wheel, he should have a good chance.
Finesse/Tech-Speed
Car: S2000 Chevrolet Cruze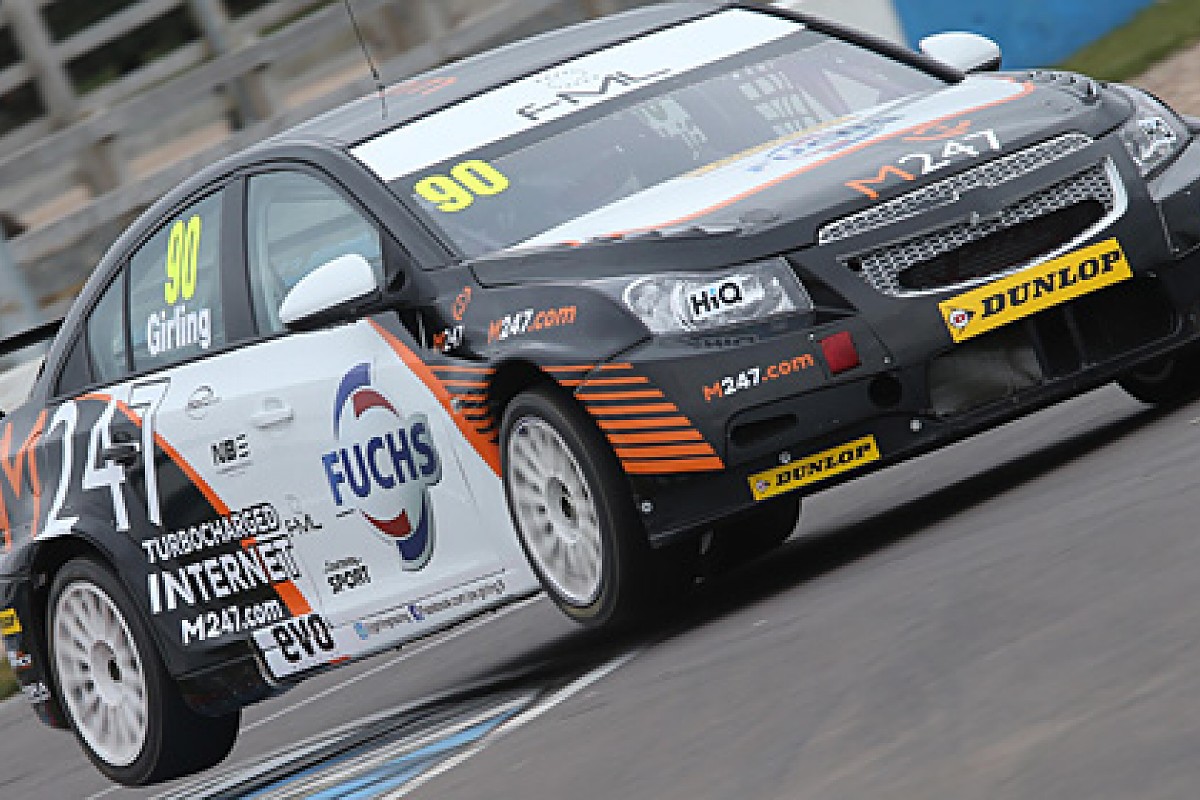 #90. Joe Girling (GB)
BTCC debut: 2013
Starts: 0
Wins: 0
2012: Race winner in Production Touring Car Trophy
Successful club racer Joe Girling steps up to the big time with one of Tech-Speed's S2000 Chevrolet Cruzes, overseen by the experienced Marvin Humphries.
With no experience at this level, it would be harsh to expect too much, but the car should be competitive in the Jack Sears Trophy and Girling will be aiming to make progress during the season.
Team BMR
Car: S2000 SEAT Leon
#39. Warren Scott (GB)
BTCC debut: 2013
Starts: 0
Wins: 0
2012: Outings in the Lotus Cup
Former bike racer Warren Scott makes the bold step to the BTCC after just one season of car racing at club level. He's got a steep learning curve ahead of him, but at least experienced SEAT preparer John Boardman has been able to help with set-up.
Anything getting the Leon off the back row would be a good achievement, but this is really a building year for Scott and he should be another to improve as the season goes on.
* Stats do not include appearances in BTCC production class from 2000-04.