Hang on to your wing mirrors; it's paint-swapping time again, and that can only mean the return of the all-action circus that is the British Touring Car Championship.
The 2008 season was a classic with nine different winners, crowds bigger than those seen during the series' Super Touring heyday and ITV's magnificent coverage all contributing to a wonderful year of racing.
Fabrizio Giovanardi helped Vauxhall to win the triple crown last year of drivers', teams' and manufacturers' titles, and the champion squad is back to defend all three with Ian Harrison's Triple 8 Engineering outfit again pulling the strings.
Italian Giovanardi once again leads the troops and is a red-hot favourite to become the first foreign driver to win three consecutive championships in his Vectra.
He'll have his work cut out though, despite a car that seems, on the evidence of winter testing, to have made significant gains both in one-lap pace and in terms of extending the life of its tyres over a full race distance.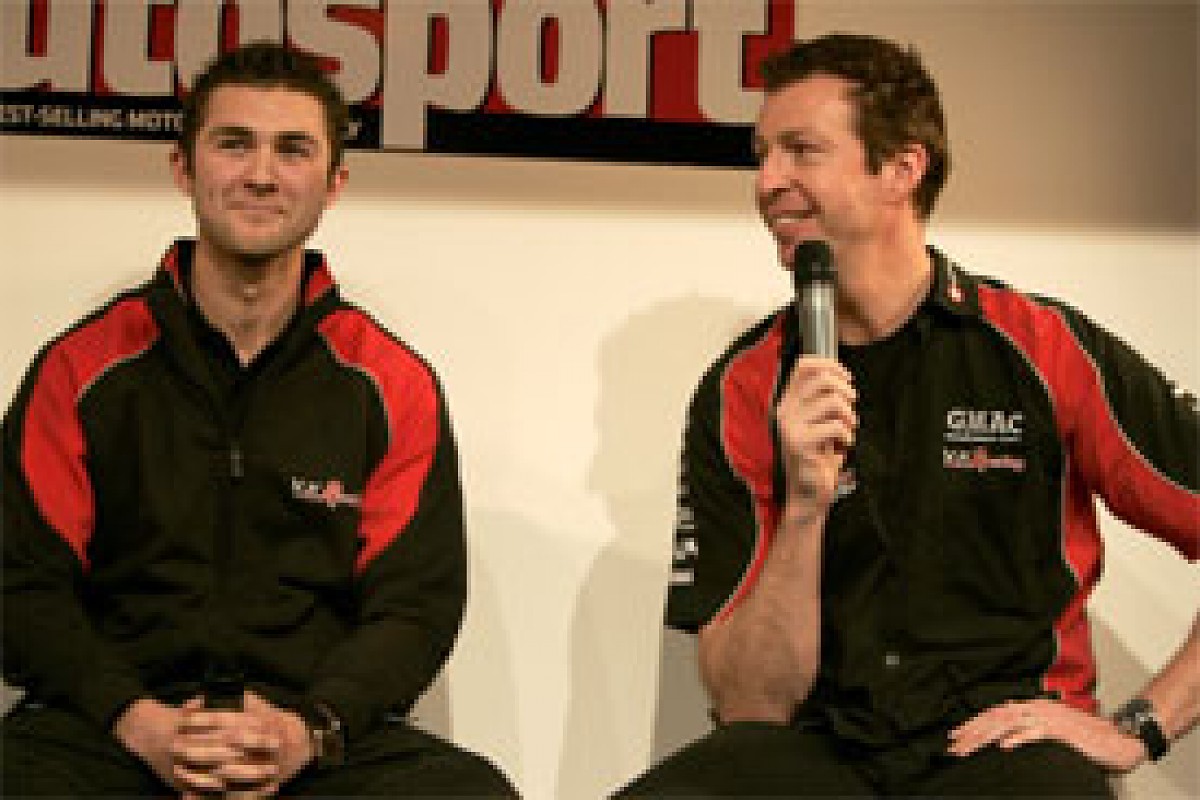 Andrew Jordan and Matt Neal © LAT
Chief among the reasons are his team-mates Matt Neal and Andrew Jordan. For Neal, this season represents a great opportunity for the two-time champion to put the memories of a 2008 season, which yielded only a single win, well and truly behind him.
Teenager Jordan, meanwhile, arrives as a replacement for Tom Onslow-Cole in the third car. He may be young, but his car control was clear for all to see in a Eurotech Honda Integra-R last year and he should rack up a couple of wins, as his predecessor did in 2008.
Vauxhall's primary opposition last year came from SEAT's turbodiesels, but following the Spanish manufacturer's withdrawal from UK motorsport, there is a hole at the front of the grid that is begging to be filled by any number of top-notch independent squads on the grid.
One driver looking to mount a serious title assault for the first time is Colin Turkington. The double independents' champion had arguably his best season yet in 2008, recording four wins for Dick Bennetts' WSR team.
The pace of Turkington in testing has been superb, as has that of his team-mate Stephen Jelley. The latter has a good chance of taking his first series win this season, although he will probably have to rely on good fortune in the reverse grid races to do it.
WSR should be strong at Brands Hatch, not least because BMWs have been quickest in qualifying on the BTCC's last four visits to the circuit, the rear-wheel drive set-up of the 320si being ideally suited to the track at which traction is everything.
Furthering the BMW cause is Motorbase Performance, which has lost a prodigious talent in Steven Kane, but brought in double SEAT Cupra Cup champion Jonathan Adam, who looks capable of becoming the next John Cleland if the rookie's testing pace is anything to go by.
Adam will partner Rob Collard, who sticks with the team for a second season. Collard is aiming for a top-five position in the championship, while also trying to give David Bartrum's squad its maiden BTCC race win. Its cause is helped by a recent rule change that has taken 20kg off the base weight of rear-wheel drive cars running six-speed sequential gearboxes, as Motorbase did last year.
Holding up the challenge for the front-wheel drive brigade is former champion squad Team Dynamics, which retains the likeable Scot Gordon Shedden for a fourth straight season and adds veteran Dave Pinkney to its line-up in what team boss Steve Neal is billing as "a season in which we'll look like our old selves again," after a disappointing 2008.
Its pair of black Honda Civics look a damn sight better than they did in Halfords orange, but it's improvements under the skin, notably a radically revised rear axle, that should allow Shedden to improve on his two wins and seventh place in the championship last year.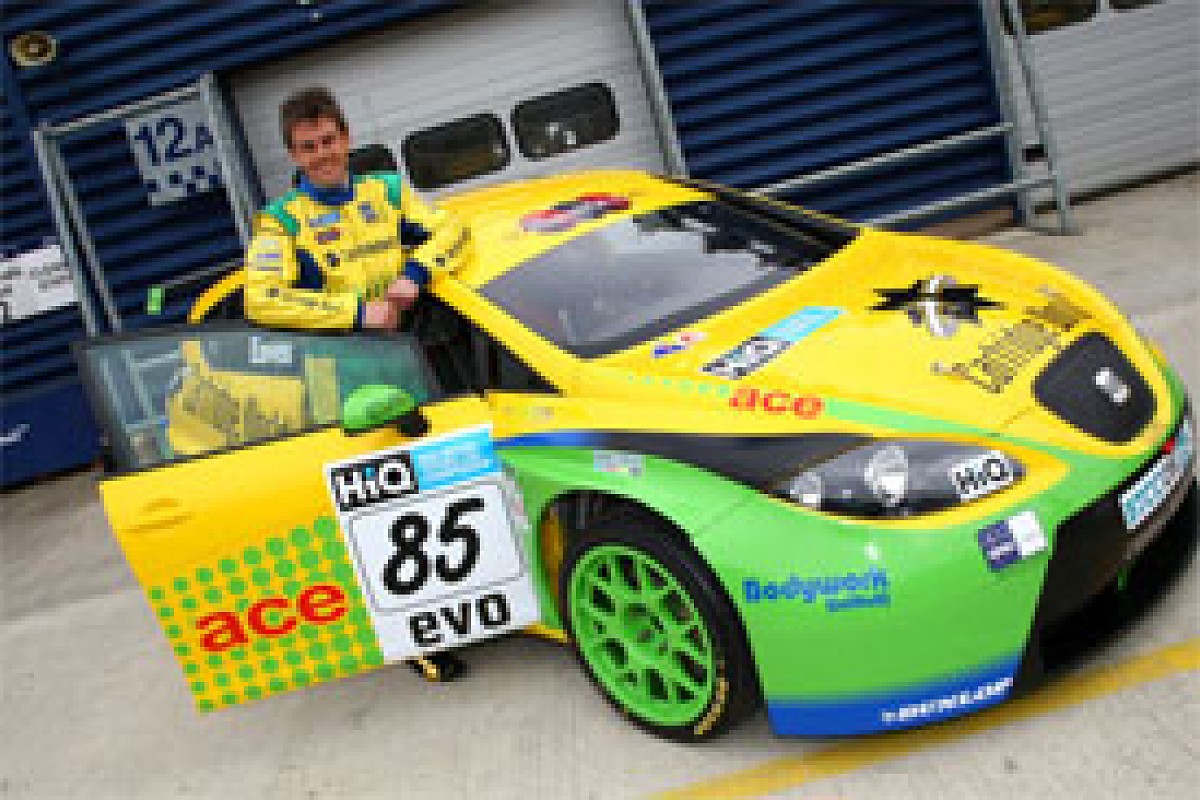 Dan Eaves, Cartridge World Carbon Zero Racing SEAT Leon © LAT
SEAT may have gone as a works team, but an interesting new project run by Clyde Valley Racing is aiming to keep it at the sharp end.
Drivers Adam Jones and Dan Eaves - still the only man to win three BTCC races in a day - make for one of the strongest line-ups in the series. But the pair of Leons, which will use environmentally-friendly E85 biofuel, ran solely on petrol until this week, raising question marks over the squad's early-season competitiveness.
Another new name to the grid is Tempus Sport, which will run a joint BTCC and Formula Renault UK campaign this season and has a highly-rated crew of engineers and mechanics with backgrounds in WTCC, WRC and F3 to fall back on.
Harry Vaulkhard, who raced a 2005-spec Chevrolet Lacetti for Robertshaw Racing last year, has a 2008-spec car this time with support from WTCC outfit RML. Despite a few testing mishaps, he has regularly set top-10 times and should aim to do so again during the season.
A second car should appear later in the year - possibly as early as round two at Thruxton - with SEAT Euroup racer James Nash strongly linked to the seat.
Jason Plato, the 2001 champion, had also been linked to Tempus, but instead signed a deal just three days before the season's start to drive a Lacetti for RML itself.
He is one of the few true stars in the field and will get the Lacetti travelling very rapidly indeed. If the deal is extended beyond Brands Hatch, then he is a sure-fire winner.
The Ford name returns to the BTCC for the first time since Alain Menu won the 2000 title (not counting production class entries in 2001) thanks to Arena Motorsport.
Mike Earle's squad, which last competed in the championship in 2005 with an independent Honda, has built its own Focus STs, which will be driven by Tom Chilton and Alan Morrison.
Chilton is at his most comfortable with Arena, having racked up six of his seven career wins for Earle's squads in Hondas from 2004-2005 before unsuccessful spells at Vauxhall and Team Dynamics in which he has added only one more victory to his name.
Team-mate Alan Morrison was paired with Chilton (and Matt Neal) in 2003 at Arena, and comfortably outshone the then teenager. Expect a more even fight this time as the Northern Irishman shakes off five years of inactivity when he drives the car for the first time at Brands Hatch.
The Focus has had a troubled time so far, with straightline speed appearing to be the main cause of concern at the moment. Arena is a team full of expertise and will turn the Focus into a winner, but don't expect it to do so before mid-season.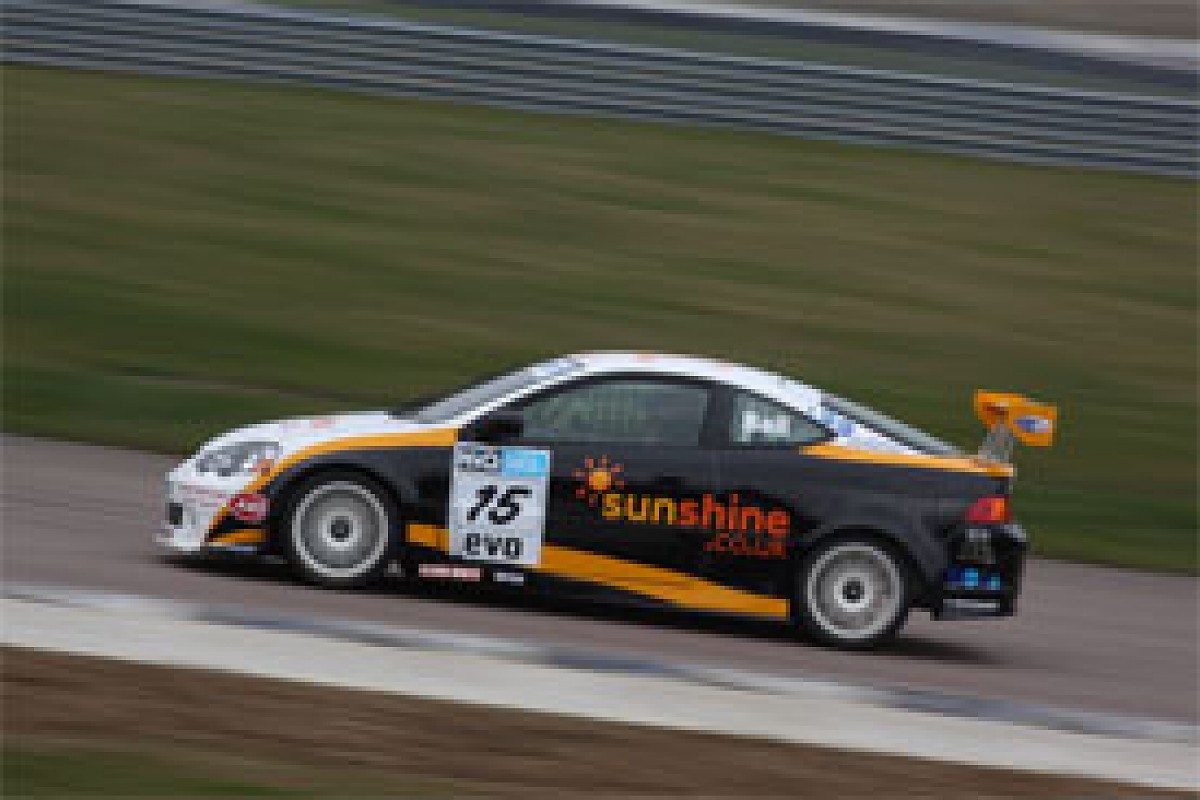 Martyn Bell, Tech-Speed Motorsport Honda Integra © LAT
There are few changes throughout the rest of the field, although Techspeed has traded in its Vauxhall Astra Sport Hatches for a pair of ex-Eurotech Honda Integra-Rs to be driven by Martyn Bell and two-time race-winner Paul O'Neill.
The cars should fly at Thruxton, but Brands Hatch will be a different story, especially with O'Neill missing due to work commitments.
John George and TH Motorsport returns with a similar machine while Jason Hughes' KWR squad will again run his MG ZS. He will miss the Brands Hatch season-opener though while he recovers from a knee operation.
Former Clio Cup teams' champion Boulevard Team Racing moves up to the BTCC for the first time with Martin Johnson behind the wheel of a Vauxhall Astra Coupe, while a last-minute entry from Team AFM will boost the grid numbers. Nick Leason, who raced a BTC Racing Lexus in 2007, will drive the team's lone BMW 120D.