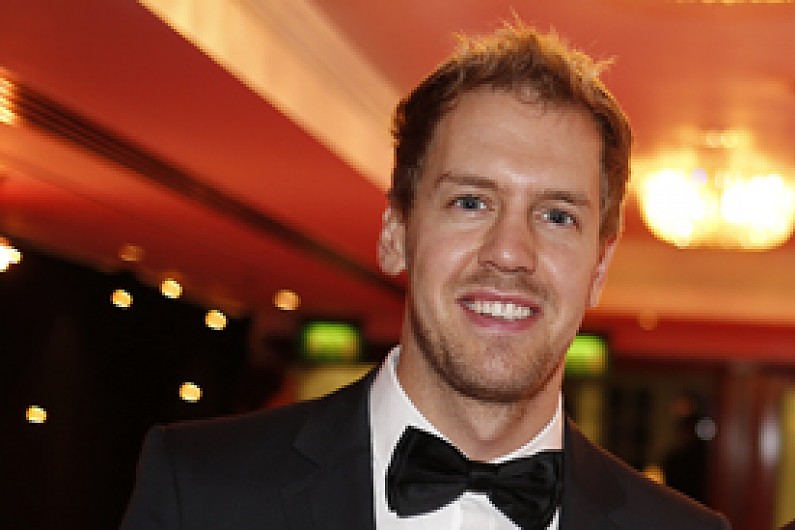 Sebastian Vettel has been named International Racing Driver of the Year for the fourth consecutive year at the AUTOSPORT Awards in London.
Vettel broke all manner of records in an emphatic 2013 campaign, becoming the youngest ever quadruple Formula 1 world champion and the first driver in history to win nine straight races in one season.
He also equalled seven-time F1 champion Michael Schumacher's record of 13 wins in a single year.

Opinion: Give Vettel the credit he is due
Vettel collected his award from Sir Stirling Moss.
"It is still very special for me walking down those steps; it is absolutely humbling," Vettel said.
"It has been four years coming here to a room full of motorsport people, I wouldn't mind another four.
"I know how much work goes into achieving that, and I get to pick this nice trophy up at the end every time.
"I think there is always a threat that if you have such a run as we have had you get used to it; that you fall into the expectation and so when you start second, third or fourth or you don't win it's a disappointment.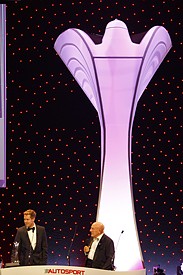 "It shouldn't be: finishing second doesn't mean you had a bad race, it depends how it unfolded. You can still be very proud of what you get out of the day.
"That's why it is important to appreciate the run we have had; you never know how long it will last."
Vettel's journey to title number four
Vettel started 2013 as the heavy title favourite and lived up to the billing early on, capturing pole for the first two grands prix and triumphing in Malaysia to take an early lead in the championship.
Further victories in Bahrain, Canada, on home soil in Germany and in Belgium helped him extend that advantage, and by F1's summer break he was 48 points clear of the field.
While that early form was impressive, his 2013 run-in was breathtaking: six poles, two further front-row starts, and eight victories constituted an unprecedented streak in F1 and helped him to a fourth straight crown.