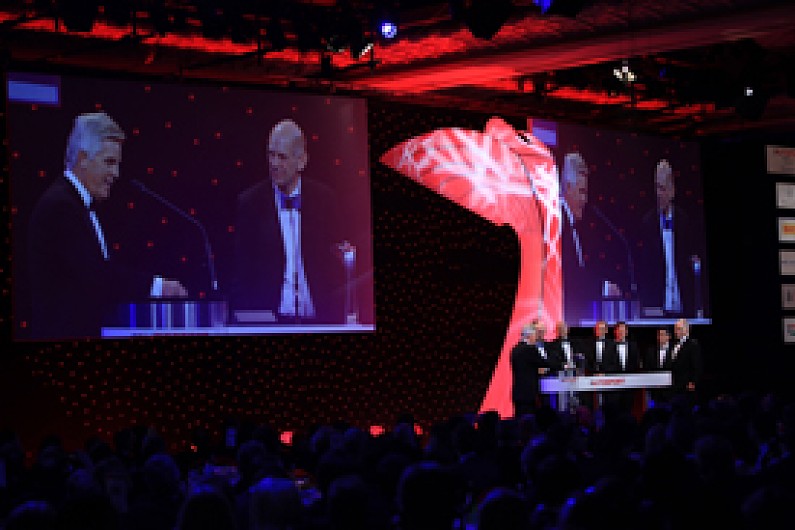 For the fourth straight year, Red Bull's Formula 1 contender has won Racing Car of the Year at the AUTOSPORT Awards.
The RB9 was perhaps Red Bull's most dominant design yet, as it carried Sebastian Vettel to a record-equalling 13 wins.
Technical chief Adrian Newey led a Red Bull delegation to collect the award from Williams's now-retired design legend Patrick Head.
"I must admit in August it all seemed quite tight - I don't know what happened afterward," Newey said of his team's domination of the 2013 run-in.

Video: the upgrades that made Red Bull dominant
"We made the second half of the year slightly boring, but go back to the start of the year and it's been a magic time.
"2014 though really is a completely clean start: we're operating somewhere between mild panic and crisis management, but it's a big challenge for everyone. How it pans out, who knows?
"We're about six months off being prepared for the start of the season, but it'll be all right on the night hopefully - all we can do is our best and see where we are."
At first, the RB9 did not appear to have a decisive edge over its rivals.
Wins were shared between Red Bull, Lotus, Mercedes and Ferrari in the opening part of the season, and though Vettel held the championship lead, his squad seemed far from dominant.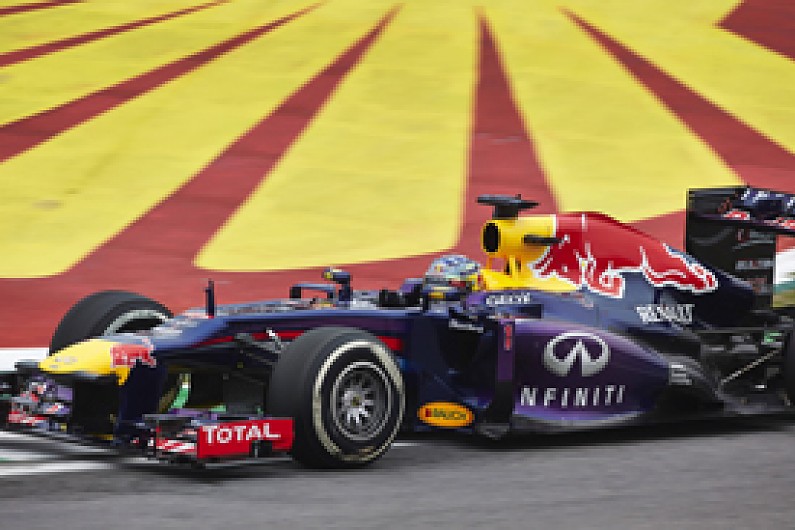 Red Bull was a leading critic of Pirelli's initial tyre strategy, and its pace was often masked by the need to conserve the deliberately-fragile rubber.
When the tyre construction was changed for the second half of the season, Red Bull could unleash the RB9's true potential.
Vettel won every race after the summer break, with his nine consecutive triumphs setting a new F1 record.
Combined with eight podiums from Mark Webber in the second RB9, that form gave Red Bull its fourth straight constructors' championship by a massive 236 points over Mercedes.