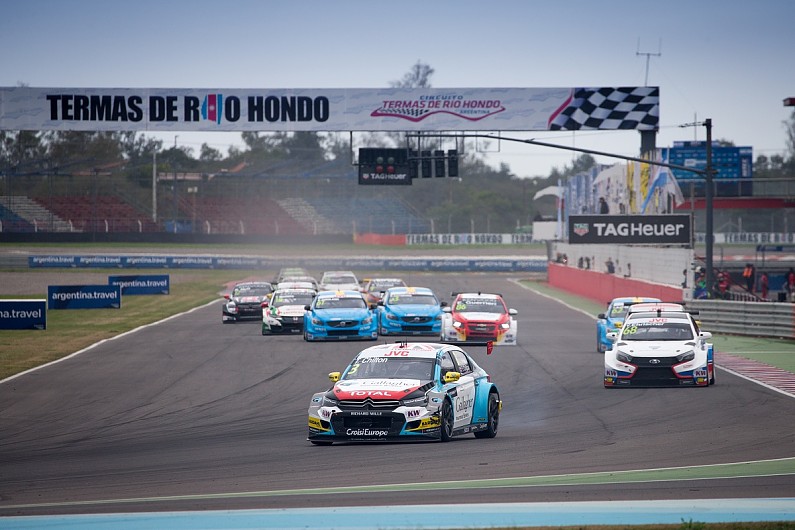 Tom Chilton says the penalty for clashing with Lada driver Yann Ehrlacher that cost him victory in the opening Termas de Rio Hondo World Touring Car Championship race was harsh.
Sebastien Loeb Racing driver Chilton won last Sunday's reversed-grid race on the road but dropped to fourth in the classification after five seconds were added to his time.
The Briton started his Citroen C-Elysee from second and hounded the polesitting RC Motorsport Lada Vesta of Ehrlacher off the line before moving to the outside in the braking zone at the end of the long back straight.
Chilton cut back for the inside line through the Turn 5 hairpin but made contact with Ehrlacher, forcing the Lada wide and allowing Chilton to take the lead.
He then built a comfortable advantage before being slapped with the penalty with two and a half laps to go.
Despite efforts to increase his lead, Chilton ended up being classified in fourth, with Ehrlacher inheriting a first WTCC win.
"I'm obviously very frustrated," Chilton told Autosport.
"I wanted to win there again, like I did last year, and I did cross the finish line 3.4 seconds in the lead.
"But I did it by hitting somebody."
Chilton said Ehrlacher's Lada had blocked off the apex after he had moved to the inside.
"The problem is Yann stopped the car on the apex too much, so I didn't have anywhere to go," he said.
"The tyres were in the way so I couldn't cut the corner, which I normally do, so I hit him.
"Touring cars is very different to other racing.
"If you nudge somebody because of a situation like that and you stay on the Tarmac, you both finish first and second, you don't both damage your cars.
"I didn't maliciously go out of my way to hit him off the track or something like that. It wasn't a nasty move.
"To get a five-second penalty felt harsh.
"I couldn't push too early [after being informed of his penalty] because there was a yellow flag.
"As soon as the yellow flag went down I pulled out a bit, but it was only half a second per lap.
"I couldn't gain five seconds so I finished fourth, which I'm really upset about."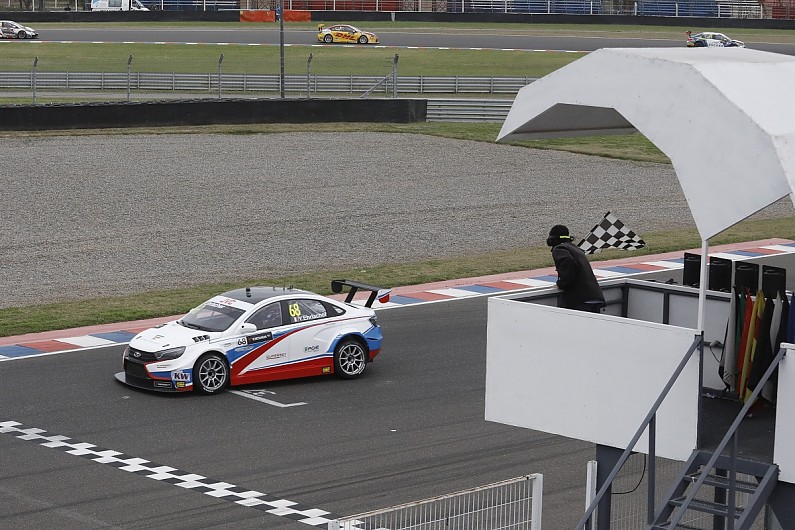 Ehrlacher said he too felt the penalty was hard on Chilton.
"I was at the front for the first couple of corners but in the braking he just hit me a little bit on the back," said Ehrlacher, the nephew of four-time WTCC champion Yvan Muller.
"I think a five-second penalty is a bit hard for him but it's like that.
"There is always touching a little bit, but at the end I was happy when my engineer told me about this five-second penalty.
"Next time I would prefer to win a race by crossing the finishing line first."