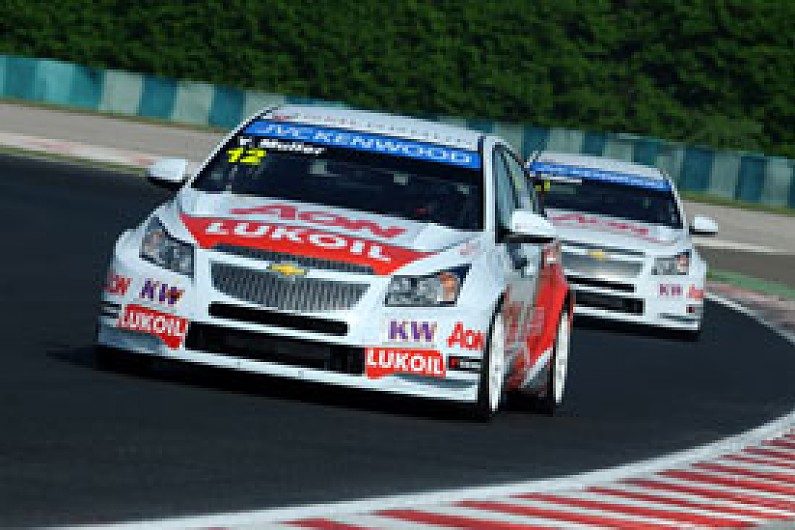 RML has confirmed it will design and produce a minimum of four Chevrolets to the World Touring Car Championship's new 2014 regulations, as AUTOSPORT revealed in September.
The team also confirmed it would not run its own programme next year, but would offer an "agreed level" of support to customer teams.
While RML said it is yet to finalise orders for 2014, AUTOSPORT understands that it will undertake the build of at least four cars, with six still probably.
Hugo Valente, who will run the car through Campos, and Tom Chilton had put down deposits on the cars before the 2013 Macau finale.
The team began work on the 2014 project in the summer, although various hold-ups have delayed official sign-off the project.
RML CEO Ray Mallock said: "I am delighted that this project can now be officially announced and that RML will be supplying a number of customer cars to the 2014 WTCC grid.
"Strategically this opportunity is of great significance to RML as we reaffirm our commitment to the WTCC in the long-term and the introduction of the exciting new regulations.
"The car is a completely new clean sheet design - it has to be to take advantage of the new regulations.
"The car represents a very significant step forward in performance over the existing Cruze, with significant aero gain, weight reduction and 20 per cent more power.
"Of course with Citroen entering the championship next year along with Honda and Lada, we are in no doubt of the challenges that lay ahead to ensure that RML's customers remain at the forefront of the series."
RML's announcement means there will be a minimum of 14 new-specification cars on the 2014 grid, with Honda committing four cars and both Lada and Citroen entering three.