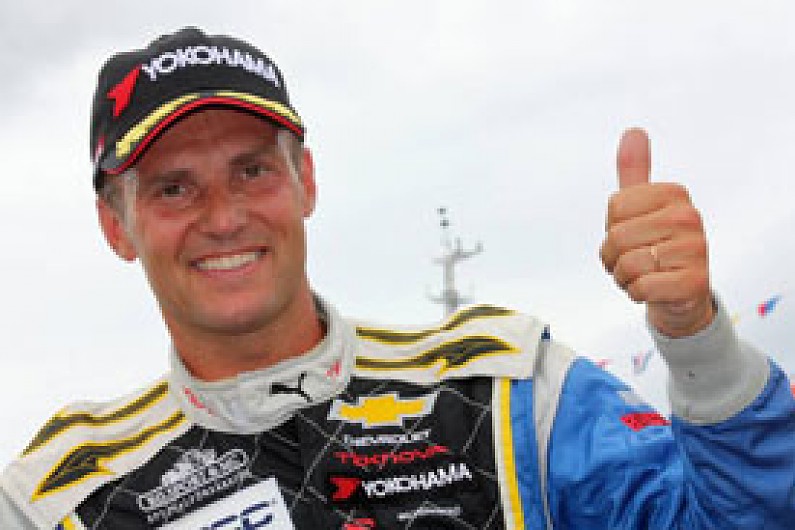 Rickard Rydell will make his World Touring Car Championship comeback at Shanghai with the Nika Chevrolet squad.
Dane Michel Nykjaer won three times with the team before losing his drive ahead of the Japanese round at Suzuka.
Rydell competed in the WTCC from 2005-09, while his last appearance was a one-off outing with Nika at Monza in 2012. The last of his five wins in the series came at the Mexican Puebla venue in 2009.
"It will be absolutely great to return to the WTCC, and to work with Nika again following two successful seasons together back home in Sweden," the two-time Swedish Touring Car champion said.
"I basically haven't sat in a racing car since the STCC finale at Solvalla in 2012, and I've never driven at Shanghai - so I'm well aware that this is going to be a big challenge.
"For that same reason, it will be of extra importance to do this with a team I know well, and in a car I'm familiar with from previous seasons.
"I've also worked with my engineer before, which will hopefully make things a little bit smoother. It's difficult to know what to expect, but we at least have to aim for some strong points in both races."
Team boss Nicklas Karlsson said Rydell would not suffer from his lack of racing this year.
"Rickard hasn't raced at all this season, but we are more than aware of his capabilities," said Karlsson.
"We are extremely pleased, and proud, to resume our ties with Rickard - one of the fastest touring car drivers of the modern era.
"He gave us our first championship title in 2011, and our two years together in the STCC effectively laid the foundations for our current WTCC programme. He, if anyone, is up for this challenge."
Japan's Hiroki Yoshimoto, who replaced Nykjaer for Suzuka, will return for the Macau finale.