It's not being unfair to suggest that expectations for this year's World Touring Car Championship season are... restrained.
Just four works cars are entered for the full season - three from Chevrolet, and one from relative newcomer Volvo. (There will once again be a fourth Chevy at selected rounds, starting with this week's season-opener at Curitiba, for multiple Brazilian Stock Car champion Caca Bueno).
Not only that, but the withdrawal of BMW as a factory team has also left the grid significantly diluted in terms of driver talent. Losing the likes of triple champion Andy Priaulx and multiple race-winner Augusto Farfus creates holes that are not easily filled.
And then there are the problems with the calendar. Varying circumstances have resulted in three of the opening four races being relocated, and at time of writing there was still no replacement confirmed for the cancelled fourth round in Marrakech.
So will it be worth watching? Maybe. The intra-team battle at Chevy will be the focal point of the championship, with Rob Huff again preparing for the formidable challenge of trying to unseat Yvan Muller, who is probably the best practitioner of this breed of touring car on the planet.
It will also be interesting to see how Volvo gets on in its first full season after a few exploratory outings last year. The Swedish manufacturer is dividing its efforts between the world championship and the rapidly-rising Scandinavian championship, and its future plans could well be swung by how things pan out on the WTCC stage.
On the technical front, the 2011 season will mark the first appearance by the new 1.6 litre petrol-powered turbo engine. The majority of the field will have the new powerplant right from the start, and many of those that don't - most significantly the SUNRED SEATs - will switch early in the year.
Leading drivers
#1 Yvan Muller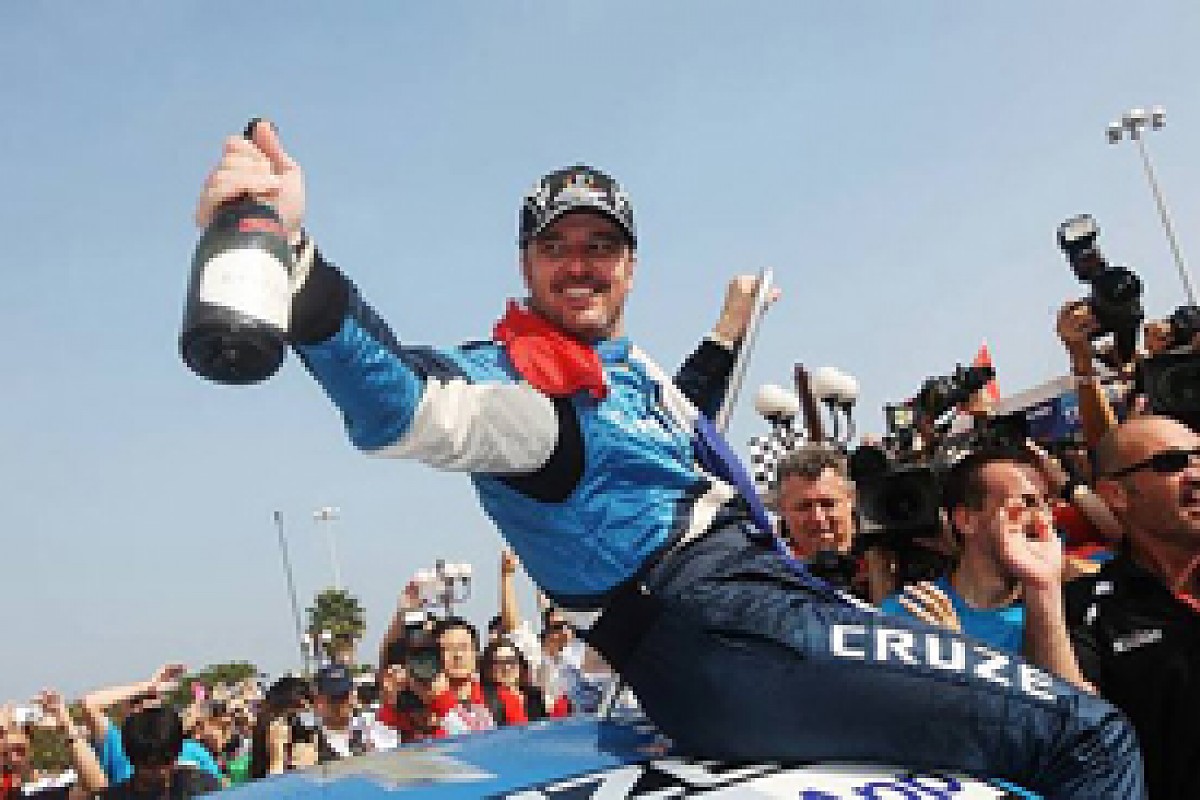 © sutton-images.com
Nationality: French
Age: 41
Car: Chevrolet Cruze 1.6T
WTCC starts: 110
WTCC wins: 13
WTCC titles: 2 (2008, 2010)
The 41-year-old Frenchman is still the standard by which all others are measured in the championship, and with the disappearance of BMW and the end of any works support for SUNRED from SEAT, he has even less opposition than usual this time around.
#2 Rob Huff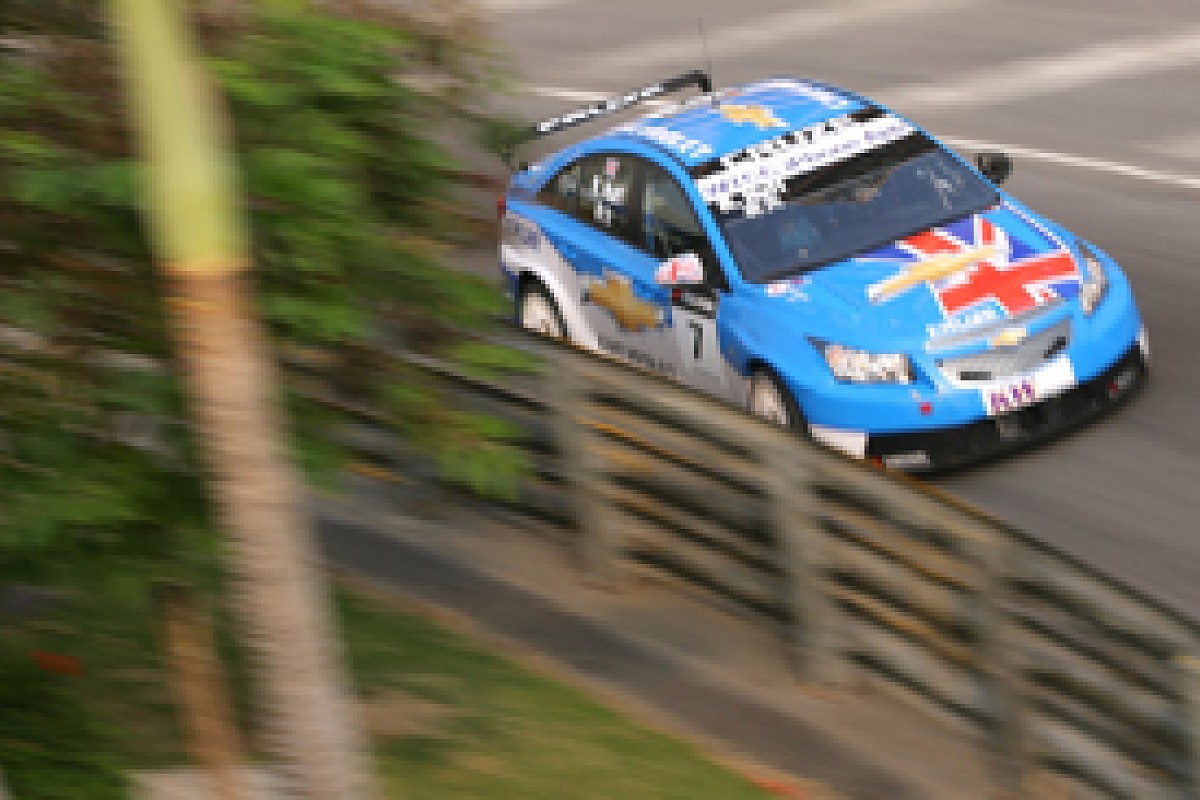 © LAT
Nationality: British
Age: 31
Car: Chevrolet Cruze 1.6T
WTCC starts: 130
WTCC wins: 10
WTCC titles: 0 (Best result: 3rd in 2008, 2010).
The Briton's speed has been ramping up season by season, and last year he began to get the consistency side of the equation nailed as well. Being in the same team as Muller doesn't make for an easy ride, but Huff is looking increasingly capable of carrying the fight.
#8 Alain Menu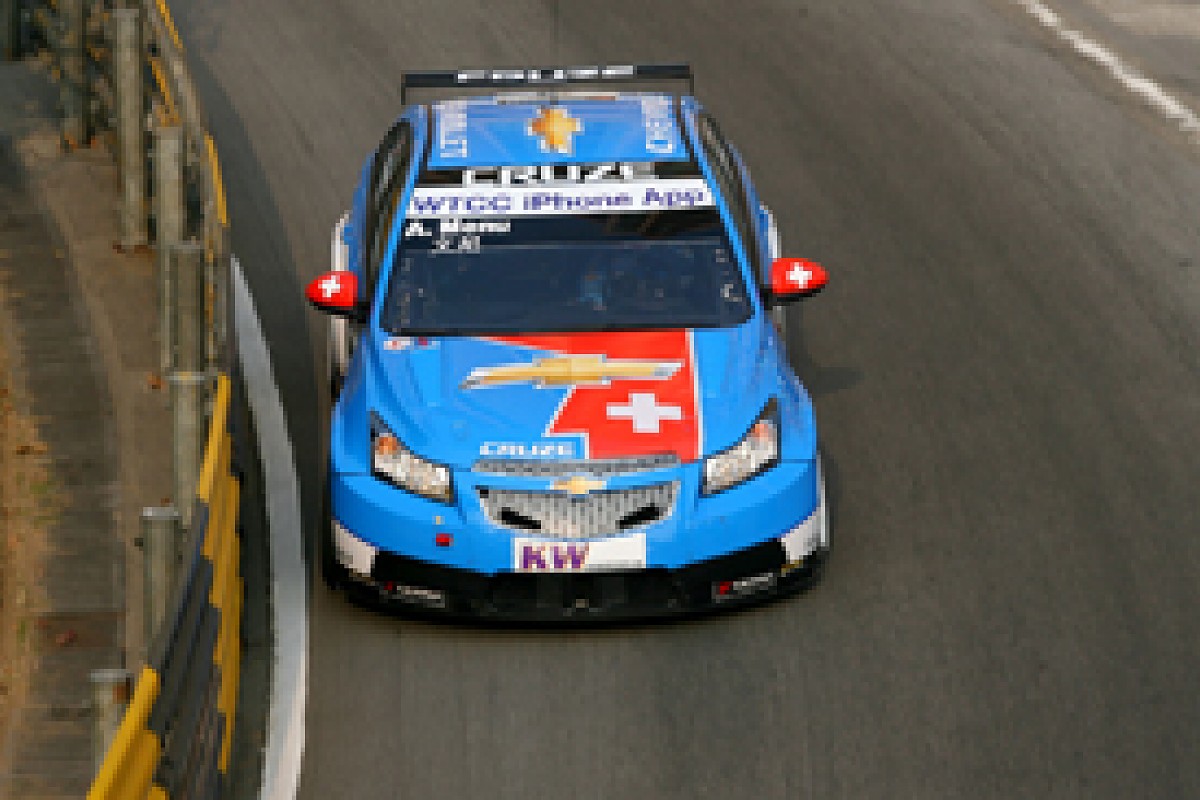 © LAT
Nationality: Swiss
Age: 47
Car: Chevrolet Cruze 1.6T
WTCC starts: 130
WTCC wins: 12
WTCC titles: 0 (Best result: 6th, 2007, 2010)
On his day, the 2000 British Touring Car champion still has the ability to show the rest of the field how it's done. But when you're in the same team as Muller and Huff, being quick on your day is not enough. His 2010 campaign was derailed by a slow start, and the priority this time around will be to hit the ground running.
#3 Gabriele Tarquini
© LAT
Nationality: Italian
Age: 49
Car: Lukoil-SUNRED SEAT Leon TDI (later 1.6T)
WTCC starts: 129
WTCC wins: 15
WTCC titles: 1 (2009)
Tarquini turned 49 a couple of weeks ago, but he remains the best chance of a SEAT victory. The Spanish manufacturer has now ended all support to SUNRED, but the Madrid-based squad can still be relied on to do a good job with whatever resources it has. It will start the season with the older engines and switch over as soon as it is able, but matching the Chevys over an entire season will be a tough ask.
#18 Tiago Monteiro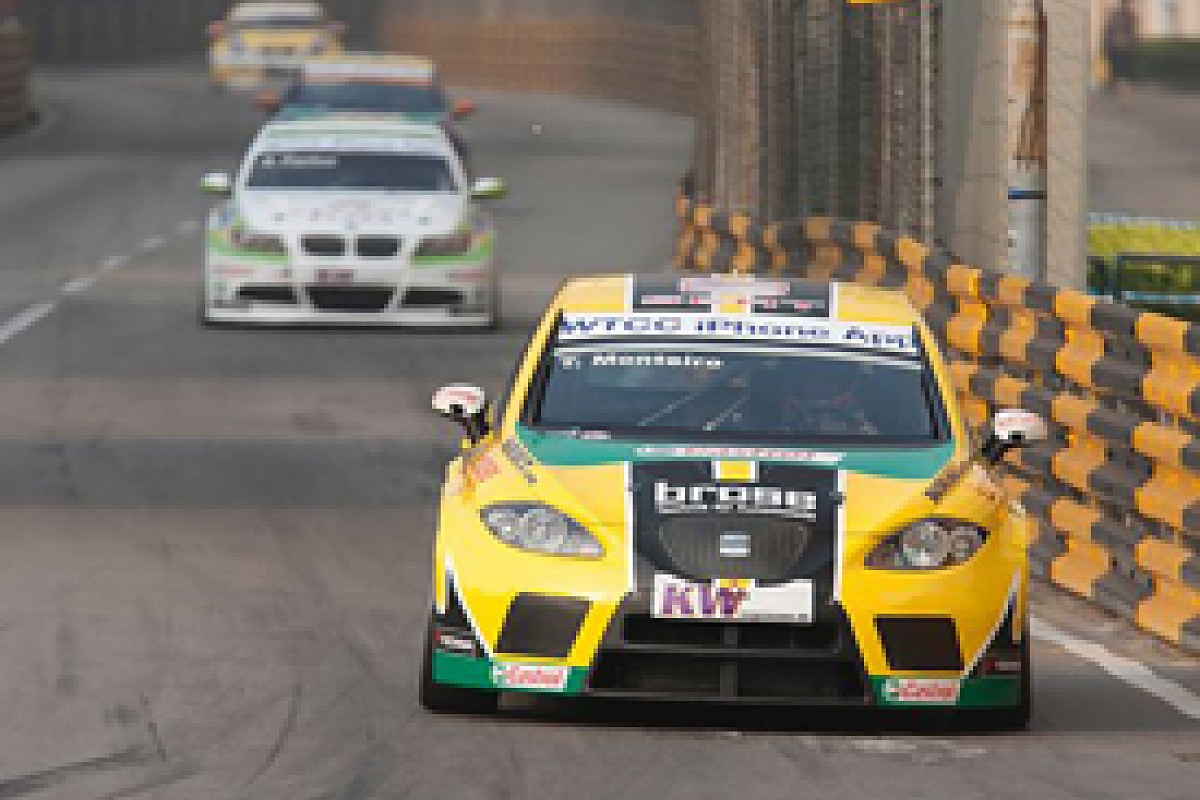 © sutton-images.com
Nationality: Portuguese
Age: 34
Car: SUNRED Engineering SEAT Leon TDI (later 1.6T)
WTCC starts: 90
WTCC wins: 4
WTCC titles: 0 (Best result 5th, 2010)
The cheerful Portuguese is coming off his strongest season in the WTCC, and will be looking at this year as an opportunity to build on that. His race pace is generally good - all he needs to do is find a bit more consistency in qualifying.
#30 Robert Dahlgren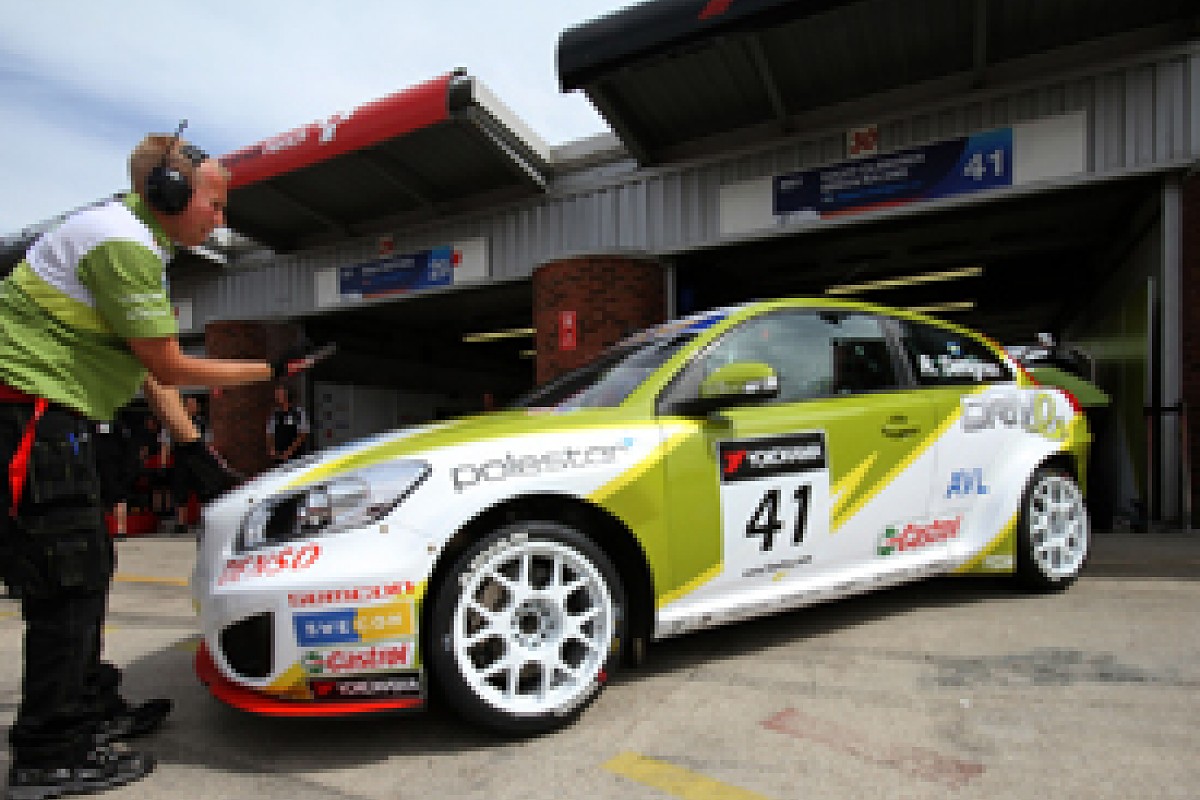 © LAT
Nationality: Swedish
Age: 31
Car: Polestar Volvo C30
WTCC starts: 9
WTCC wins: 0
WTCC titles: 0 (Not registered for points)
The Swede's credentials are pretty solid, and Volvo is taking its first full-scale WTCC effort seriously. Both of those point to a combination that should prove to be competitive, but pitching a single car against three Chevrolets will make life difficult in championship terms. Dahlgren himself has already said that he is approaching 2011 as a development year, but the team's pace in the wet at Okayama last season means that he'll fancy his chances if the weather turns dodgy.
#5 Norbert Michelisz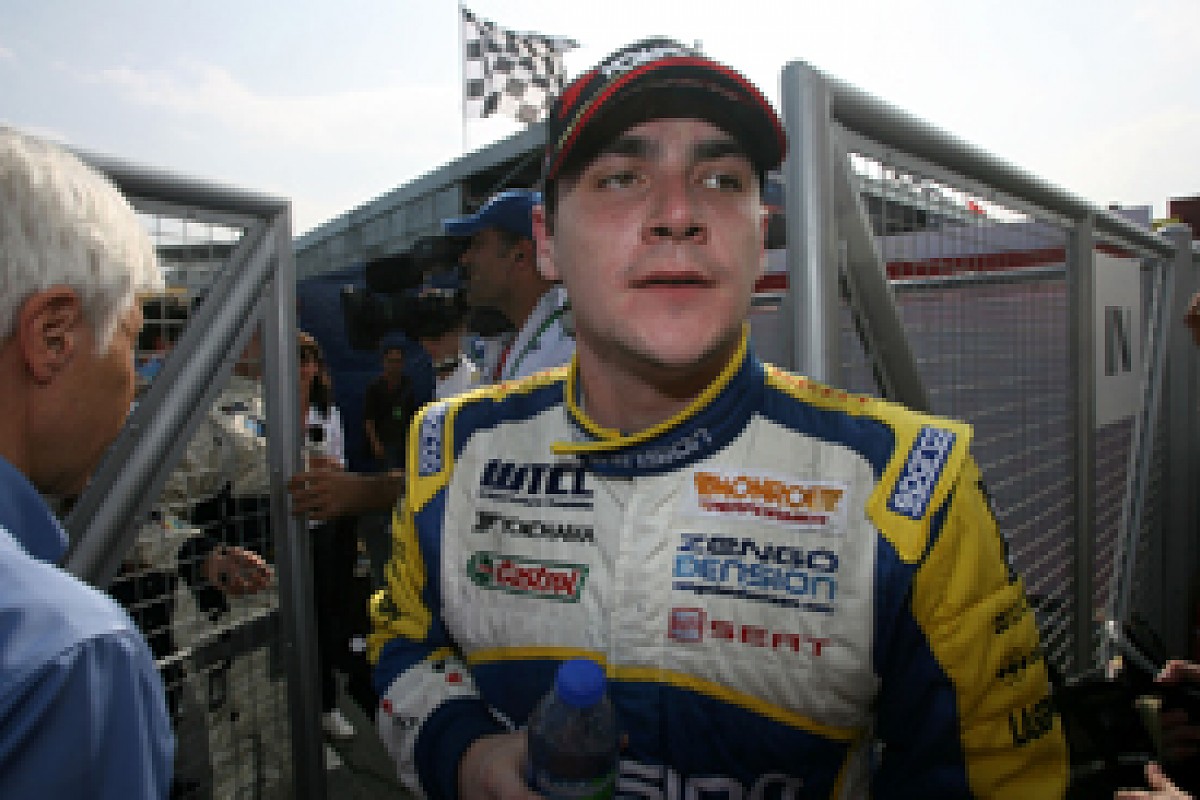 © LAT
Nationality: Hungarian
Age: 26
Car: Zengo-Denison BMW 320TC
No: 5
WTCC starts: 26
WTCC wins: 1
WTCC titles: 0 (Best result: 9th in 2010)
A deal with BMW Hungary during the off-season has prompted Michelisz to swap his SEAT for an ex-Augusto Farfus 320 updated to take the new turbo engine. No less than Andy Priaulx has singled the 26-year-old out as a potential dark horse, and his maiden win at Macau in November suggested that Priaulx might have a point.
#15 Tom Coronel
Nationality: Dutch
Age: 38
Car: ROAL Motorsport BMW 320TC
WTCC starts: 129
WTCC wins: 1
WTCC titles: Independents' Trophy champion, 2009
Like Michelisz, the effusive Dutchman has traded in his SEAT in favour of a BMW. Consistency has been a problem in recent seasons, but Coronel rates himself as a podium contender this time around, and it's probably safe to assume that Roberto Ravaglia's ROAL team will wheel out the most competitive BMW on the grid.
#20 Javier Villa
Nationality: Spanish
Age: 23
Car: Proteam Racing BMW 320TC
WTCC starts: 0
WTCC wins: N/A
WTCC titles: N/A
The former GP2 veteran's surprise switch to tin-tops has made him the most intriguing rookie on the grid. His pace was genuine if sporadic in high-powered single-seaters, and it will be interesting to see how he adapts to the very different environment of a BMW touring car. Villa is in safe hands with crack BMW privateer squad Proteam, which should help his transition.
#9 Darryl O'Young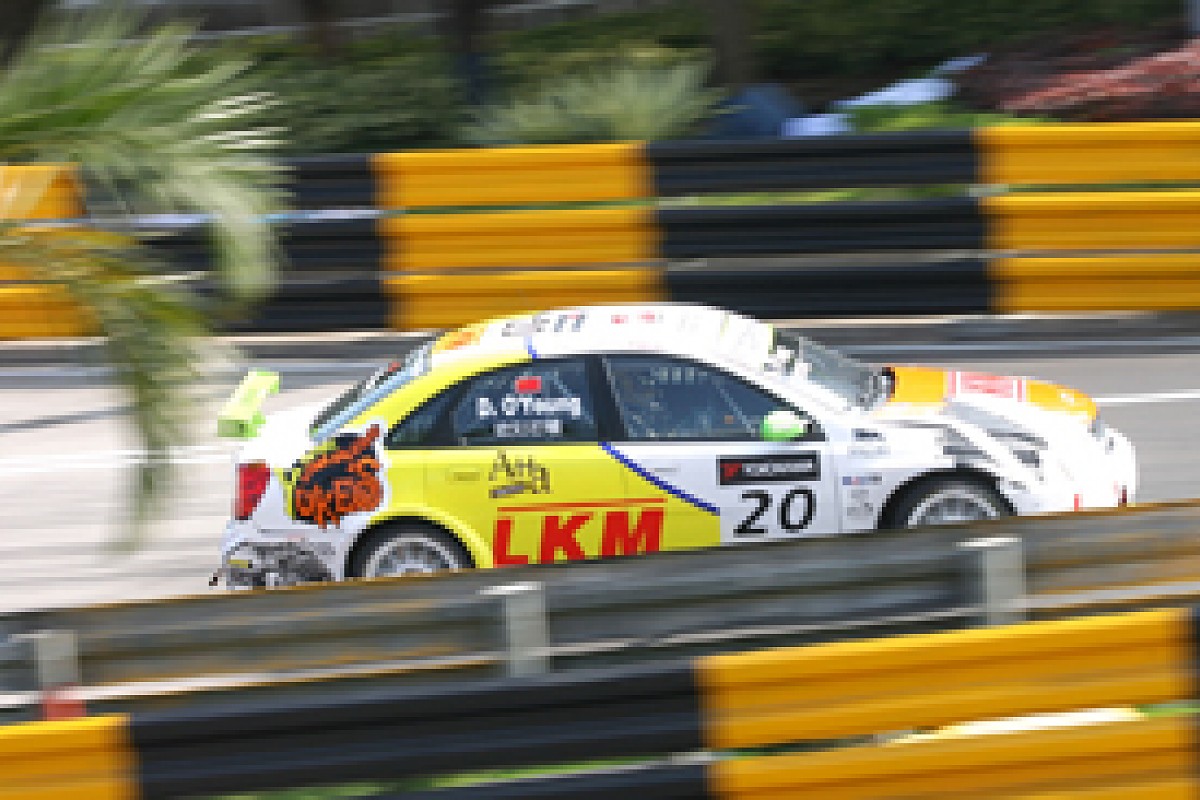 © LAT
Nationality: Hong Kong
Age: 30
Car: Bamboo-Engineering Chevrolet Lacetti
WTCC starts: 22
WTCC wins: 0 (Best result: 7th)
WTCC titles: 0 (Best result: 15th in 2010)
The Hong Kong driver only did selected races in 2010, partly because he was frequently too busy popping up in other places like the DTM, Grand-Am and Porsche Carrera Cup Asia. A planned mid-season switch to the new 1.6 turbo should provide him with a boost.