Petter Solberg has revealed that he was almost forced to withdraw from the World Rallycross Championship this season through illness.
Solberg was diagnosed with lung disease Sarkoidose 12 months ago and the PSRX Volkswagen Sweden team owner has admitted that his squad started to consider finding a replacement driver during pre-season testing.
His condition was discovered when the two-time World RX champion was hospitalised by a first-corner crash in the semi-finals at the Latvian round of the series last year, in an incident in which he broke two ribs and his collarbone.
At the same event, PSRX claimed both the teams title and secured the drivers' championship with Johan Kristoffersson. While Solberg fought back to race 13 days later in Germany, doctors then discovered his disease.
"Everybody knows I'm somebody who has always had a lot of energy. I know myself that I just can't keep still, I always have to be busy and doing something," said Solberg.
"A while ago, that changed and I started to feel really tired. Looking back, it was getting worse, but I didn't really notice it so much.
"Then I had the accident in Riga. The broken bones were tough and racing in Germany was hard, but actually, I have a lot to thank that accident for.
"The X-rays showed there was a problem with one my lungs. Basically I was producing too much iron.
"It's been tough. I've noticed some changes with my eyes, my face and I started shaking.
"It was really quite a scary time. I didn't know what was happening or why it was happening."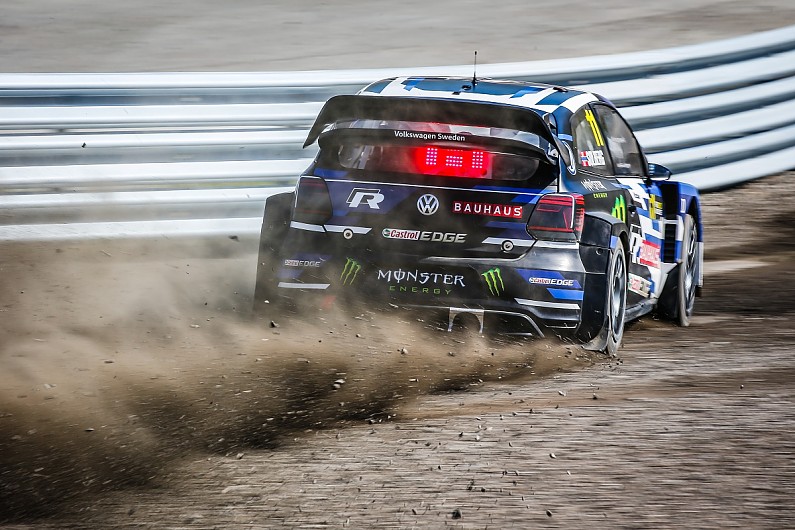 After a series of tests, doctors prescribed Solberg medication to combat the Sarkoidose, but he returned to hosptial after the official test in France back in March.
"During the racing, the adrenaline would start and this always lifted me up to compete. But after the races, I was really, really tired.
"After the official test [in France] where I drove for one day, I flew straight home to hospital - I was pretty sick for a while."
Having made the decision to continue racing this season, Solberg scored a trio of podiums in the opening five rounds and says he started to feel better after the Swedish round in July.
"I can feel that I'm coming back now, the energy is coming again and everything is more normal again," he said.
"We're on top of this now. I have always been straight and honest with everything I have done and that's why I wanted to talk about this.
"I haven't been myself. I haven't done so much in the media, on the television and with the fans and that hurts me."
Solberg will return to the Riga circuit in Latvia this week to take part in the ninth round of the season, having finished on the podium last week at Loheac and currently lies third in the standings.
"There's another month or so on this medication, then we have some more checks, but the doctors are happy with the way we're going now and so am I," he said.