Sebastien Loeb says Volkswagen's "annoying" World Rallycross dominance means Peugeot has to consider its future in the championship.
Petter Solberg's PSRX team secured Volkswagen Motorsport support to build a works Polo in January after VW exited the World Rally Championship in the wake of the 'dieselgate' scandal.
That support has led to key figures from VW's WRC campaign, including technical director Francois-Xavier Demaison, becoming involved in PSRX.
PSRX has since racked up six wins from nine rounds and leads 2015 title winner Peugeot-Hansen by 112 points in the teams' championship, and Loeb says its dominance is irritating competitors.
"Volkswagen's dominance annoys pretty much everyone," he told Autosport.
"Now they're coming with a car that was developed for the WRC, with a WRC-like budget, and adapted to rallycross.
"They're racing private teams which try to make cars that are not the same level and it's a bit complicated for everybody."
Nine-time WRC champion Loeb suggested RX organisers will have to consider a form of budget control.
"They will have to control this quickly, that's for sure," he said.
"Nowadays, a constructor spends five million for a season, and the return on investment is very interesting.
"But if you have to put in €30million, the balance is not the same.
"They need to find a quick solution to keep the budgets."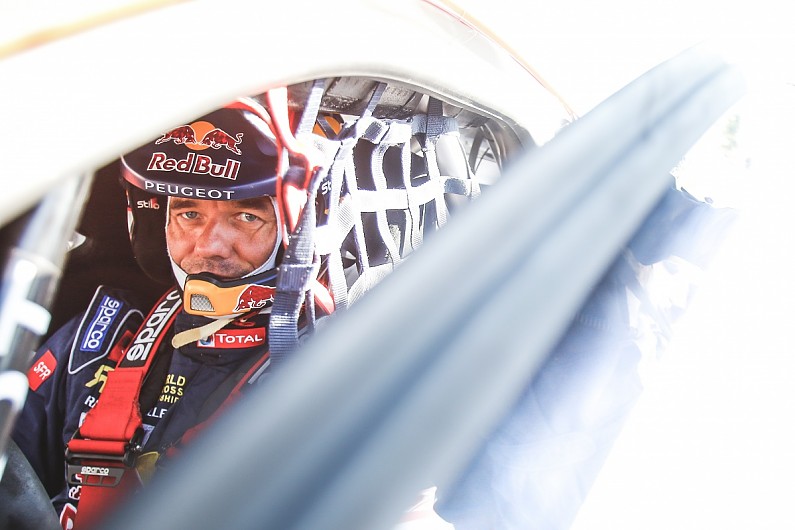 He believes Peugeot does not stand a chance of competing against Solberg's VW programme without more funding.
"Either we do things more seriously than now with Peugeot or we'll stop doing them. That's more or less the situation," Loeb added.
"I hope we keep going and [Peugeot] can put in a bit more budget to try and develop the car and get better, because it's clear that in the current state of things, we don't stand a chance."
"I think either Peugeot will invest to race in rallycross properly or the team will do something else.
"We won't do rallycross in the same conditions as today. Either it will be done better or it will stop here."