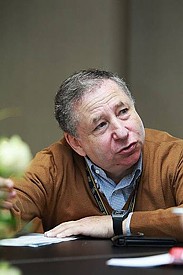 FIA president Jean Todt met with the World Rally Championship media in Valence this morning to discuss the current promoter crisis in the series.
The championship started its 2012 sesaon without a confirmed promoter or guaranteed television coverage after North One Sport's contract was terminated following partner company Convers Sports Initiatives' collapse into administration.
Amid fears that the situation can set the sport back massively, Todt took time to give a lengthy press conference to address both the present crisis and the WRC's longer-term future.
AUTOSPORT was there to hear what he had to say.
Q. Is there a solution to the promoter question?
Jean Todt: Yes. We are working very hard on that. We had one emergency to cover which was Monte Carlo Rally, which has been covered. The ACM has been dealing directly with Eurosport and the result is quite pleasing. As you can see, until the end of the rally, you can see on not only Eurosport channel, a lot of TV coverage. We have been able to secure on emergency plan timing and tracking. We are working to have a satisfactory agreement for the rest of the championship and for the following years. We will have contacts with Eurosport Events and some contact with other potential promoters and we are very optimistic that we are able to find proper solutions before the Swedish Rally.
Q. Working with Eurosport, is this a good time to discuss the potential to get the Intercontinental Rally Challenge and WRC together?
JT: They work to different matters. The WRC is the FIA's world championship. IRC is a commercial series; it's nothing to do with the FIA. Some parts of IRC are part of the European Rally Championship.
It is clear that we have a vision for rally which is quite ambitious. At the moment, if you ask me if I am happy with the calendar of the World Rally Championship, the answer is no. You cannot call the World Rally Championship a championship with 10 rallies in Europe and three outside of Europe. We need a more balanced calendar, but this doesn't happen in one day. We want to have the re-introduction of one rally in Africa, one in Russia and Asia. Definitely we have to consider the balance of the calendar.
We also want a very strong European Rally Championship, which is part of the FIA assets. Of course, we move on with our discussions with Eurosport Events, they are the organisers of the commercial series and this is something we will address on the long-term strategy.
Q. Manufacturers have complained about the lack of promotion for years. Dakar and IRC have good coverage, why is it so difficult to promote and sell rallying?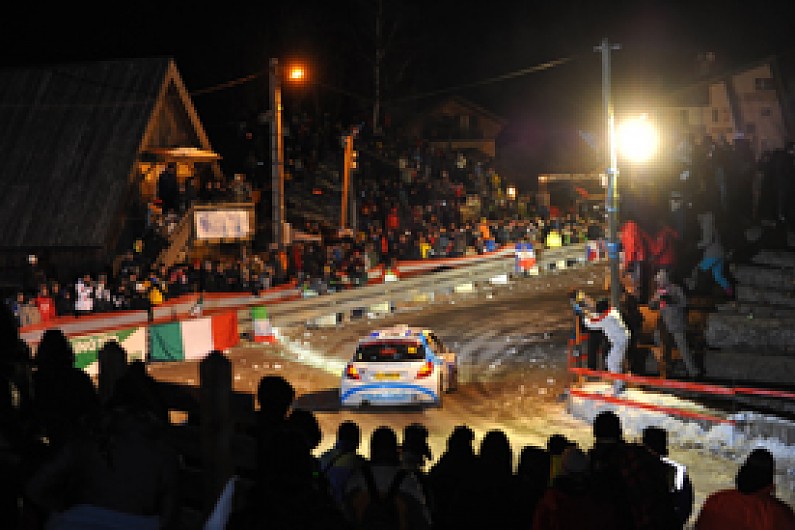 JT: I think it's important to be ambitious and I am quite supportive of the complaint of the manufacturers. We as the FIA and myself as president of the FIA, we have a fantastic opportunity to have a better WRC and a better ERC and a better rally sport. We are working on that.
Like I said, it's not to be achieved in one day, but if we work well together with the new promoter, which will be chosen with the organisers of the events, with the competitors, the manufacturers, we will be able to go back to a very strong championship. This won't happen in one year, I think this is a five-year programme. We are now starting in 2012 and I really feel 2013 will be the next step, 2014 a further step and I'm optimistic we will be where we want to be.
In the situation of the World Rally Championship, including the TV coverage, it was not done as much as we wish it had been done and we look forward to the opportunity to improve significantly the situation in the future and that's where we will grow. This is part of the developing programme. We are going to work strongly with the promoter which will be chosen, we will definitely address this: we need TV coverage. We are well aware that TV coverage on world rally is more difficult than Formula 1. It will take time, but we are working on it.
Q. There were numerous potential investors in North One Sport, one of which was an investment bank from Qatar. Did you meet with them and if not, why not and also, given the FIA's lengthy process of due diligence into Vladimir Antonov, how did this situation arise?
JT: First, you know I am not going to comment on speculation. Speculation does not give answers and does not give you strong promoters which we do need.
North One Sport was chosen a few years ago as a promoter. They came to us because they had some opportunities with a Russian company. We had a very detailed audit and due diligence made and it was positive - that is why we agreed North One to have on board this new partner. Unfortunately, as you, we understood the main shareholder had some personal problems and it affected the whole organisation including North One, North One Sport.
Unfortunately it is not something we would have expected, particularly at this present moment and we had to meet different potential promoters. Unfortunately, a lot of people you meet, there is not a real content behind and hopefully we will find a proper partner for the future of the World Rally Championship.
Q. Some privateers and manufacturers have complained about the cost of competing on longer events such as this five-day Monte Carlo Rally. Can you comment on that?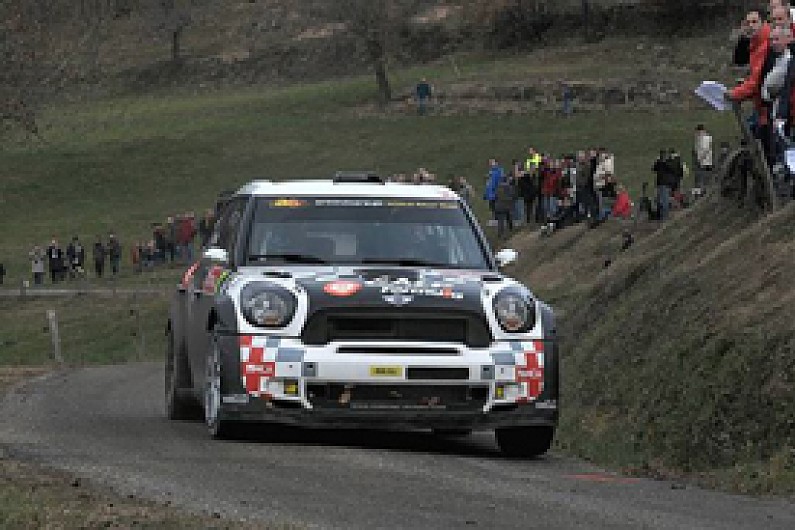 JT: You know, unfortunately or fortunately, I don't know how you put that, we are not in a world where everybody is happy. In the rally world, we have a more democratic world and I'm sure a lot of people are rally fans and want to see a positive and constructive evolution of rally. Unfortunately, you will not be able to make everybody happy.
But what we can give to rally is the proper roads, adventure, reliability and, of course, what is absolutely crucial is that costs are contained. Motor racing costs too much and it's something we need to address. When you talk about changing things, you must make sure it's positive for the show and positive on the good way for the cost; interesting for new technologies - we have a very strong responsibility for the environment.
Respecting the comments for the manufacturers, because funnily enough the manufacturers are claiming for the new technology, but when they talk about sport they are more cautious - which I understand. But, by 2015 we will introduce, in consultation, new technologies and if we can link that with action for road safety, those are the parameters we always consider.
Q. More overseas rallies mean more costs, what is the priority here?
JT: If we make the WRC concentrated to German rally, French rally, which are 20km from each other, economically it will be easier. But, we say we want a strong world championship and we are working on that. We have to try to see how to combine a worldwide event while taking into consideration the limited budgets available. We want to have one proper World Rally Championship with a balance of half in Europe and half outside Europe.
Considering the rules, the format of the rallying, we must thing about more reliability, endurance, adventure and, you know, a few years ago you could change the engine for each rally, but now you have three engines for the whole year. This is a significant reduction of cost. We have reduced the cost for the number of spare parts and we can limit the number of spare parts available and the manufacturers are absolutely able to do that. So, we advocate a change which is convenient to a vision of rallying, but what takes into consideration the cost implication.
I am convinced in the future you can make one rally with one or two sets of tyres which would be a good combination between rallying and mobility.
Q. Monte Carlo Rally runs without the superally re-entry regulation. What do you think of this?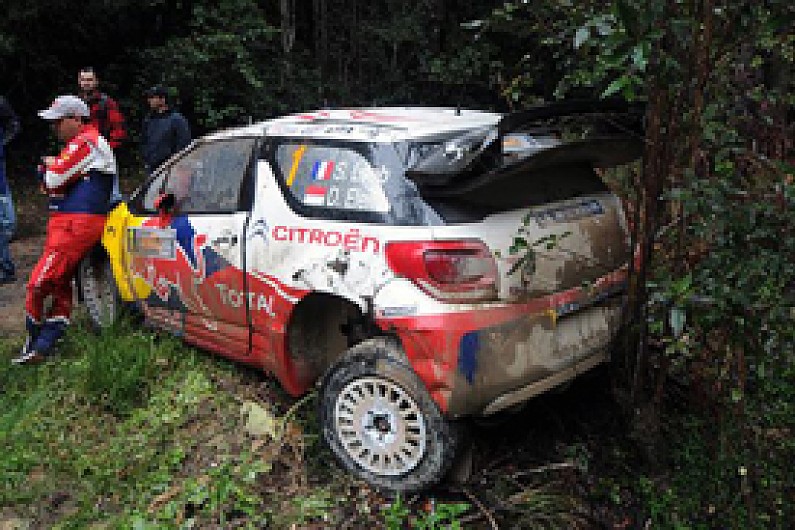 JT: I would say I quite like the idea that if you have retired, you have retired. I feel it's not natural, it's not normal [to rejoin]. It is the only category where, if you have retired, you can still score points. I don't see any logic. I welcome this proposal from the Automobile Club de Monaco.
What will happen in the future, I would let the experts make their proposal - the WRC Commission makes their suggestion for the future. But, for me, we have never seen any kind of racing where you retire and then a few hours later you come back and score points. I understand it can be helpful to do some further testing and to learn more your car, but I am sure we can address those problems, but again, I am completely against the idea of scoring points when you retire. I'm sorry, when you have a strong team like Ford losing a car after the fourth stage with [Jari-Matti] Latvala, I feel it's a shame, but that's racing.
Q. Are current WRC cars too powerful and using too much technology?
JT: You cannot use too much technology, not too powerful. You must accept that things change. I must say, for me, competition is a combination of promoting a brand, promoting new technologies and promoting a dream. I think we miss some part of the dream of fascination in rallying at the moment, so it's something I want to address more in detail without going back to the Group B cars, who were more spectacular and more powerful and more dangerous.
For me, the safety in the sport is an area where a lot of progress has been made, but it is never enough. And we know that rallying is probably more difficult to protect as much as we wanted the safety of the drivers and the spectators and it's something we must address all the time.
I feel rally cars should have some maybe further tests of dream which we don't have at the moment. I am not as expert as I used to be when I was organising the cars on the road. I still love cars and sometimes I do recognise one rally car from the other through the sponsor and I don't think it's good; I would like to recognise the brand.
Q. You mention the hope of introducing new technologies by 2015. What sort of new technologies?
JT: I would say more hybrid technologies. We are introducing some electric technology in some other categories. This is a wish, which has to be discussed with the people directly involved and I would expect some proposals on that and as I said earlier, introduced by 2015.
Q. Electric cars by 2015?
JT: No. I don't want to open a debate. Electric cars will not be in this world superseding the normal car. Electric car is good for the city and we do believe in electric car in short distances, you know 15 or 20 minutes. But, even if we are talking about changing format for rally this morning, I don't think anybody wants rally to last 15 minutes or to stop one night for recharging the batteries.
Q. What is the future in one minute of the World Rally Championship?
JT: When you are going through a difficult period, normally you may use that as an opportunity and that's what we try. For me it's very important that when you promise, you deliver on that promise. Having been in an unpredictable, unexpected and uncomfortable situation on medium and longer term... This is why we are not rushing to make the full commitment. We want to make an opportunity and hopefully it will become an opportunity even if I feel disappointed that we could not move further together with our promoter who we give as much chance as we could have done.
Access even more news on Autosport.
Register for free to increase your monthly limit from 15 to 25 stories - or subscribe today and get unlimited access.
Get unlimited news
Full access to our news and in-depth Autosport Plus features - all in an ad-free enviroment.
Subscribe to Autosport Plus
Get 10 free extra stories
A quick upgrade and you'll boost your monthly news limit instantly - for free.
Register for free