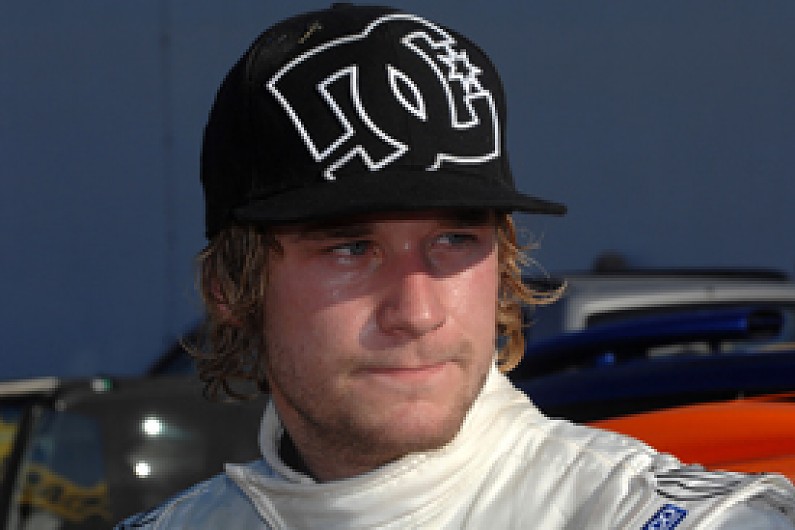 Long-time Subaru privateer Mads Ostberg and his Adapta Motorsport team are to run a Ford Fiesta in collaboration with M-Sport in next year's World Rally Championship.
The 23-year-old Norwegian is making the switch to Ford after trying its S2000 Fiesta - on which the 2011 WRC challenger will be based - in this year's German and French rounds.
"I enjoyed driving the Ford Fiesta S2000 in France and Germany and I'm very happy to have been given the opportunity to drive the new Fiesta next year," said Ostberg, who will remain with co-driver Jonas Andersson.
"I know the competition is tough for next year's championship so I feel really lucky to have sorted this deal between M-Sport and Adapta at this stage.
"I don't have a lot of experience working with a big team like M-Sport but I found them to be very professional and welcoming. I'm really pleased about the deal and looking forward to next year."
Ostberg has been a WRC regular since 2006, but though he has often impressed with his pace, he has struggled to turn that speed into solid results, largely due to reliability issues.
M-Sport boss Malcolm Wilson believes Ostberg will fulfil his potential now he has joined the Ford fold.
"Mads and Jonas adapted well to the large team environment in Germany and with the new technical regulations coming, we feel the time is right for Mads to make the next step in his development as a driver," said Wilson.