Rally Sweden officials are carrying out further inspections ahead of making a final decision on whether the World Rally Championship event will go ahead.
A lack of snowfall and warmer than usual conditions in Sweden have meant the usual thick layer of snow has not formed on the surface of the stages.
A decision on whether the event would go ahead had been expected for February 3 (Monday), but this has been extended.
The organiser has announced it has cancelled the Rally Sweden Historic event, which last year was won by Petter Solberg, that was due to take place on the same weekend.
Toyota is the only team that has tested or competed on snow this year, and none of the manufacturers have done a full pre-event test in the region or been able to practice on relevant roads.
The event is in discussions with the manufacturers and is investigating the stages at the "beginning of this week".
Rally Sweden CEO Glenn Olsson said: "Representatives from Rally Sweden, the FIA and WRC Promoter have held further discussions regarding the status of the second round of the FIA World Rally Championship, due to take place in the Varmland region of Sweden and across the border in Norway on 13-16 February.
"Snow has fallen in the rally region in recent days.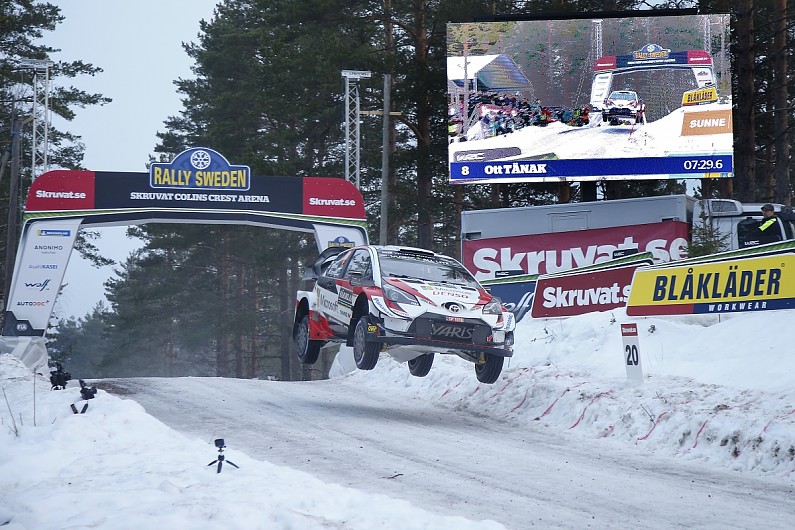 "But the unseasonably warm weather and current weather forecasts continue to provide concerns as to the suitability of the roads in the special stages to allow the event to go ahead as planned.
"Further alignment with the manufacturer teams will take place and the FIA will conduct an onsite inspection of the stages at the beginning of this week.
"We continue to examine every possible way to ensure the rally goes ahead.
"The conditions are being monitored constantly and the situation will be re-evaluated with any decisions required to be made this week.
"So as to enhance the WRC event opportunities, the Rally Sweden Historic event has today [February 4] been cancelled."
Autosport understands the organiser has been investigating whether shortening the route would help the event go ahead, but that was not mentioned in the February 4 statement.
Should Rally Sweden be cancelled, it would mean two of the WRC's last three events have not gone ahead, after the championship lost its 2019 season-ending Rally Australia to bush fires.
This year's Rally Chile, due to take place in April, has also been cancelled due to civil unrest.