Nine-time World Rally champion Sebastien Loeb will contest a pair of upcoming national rallies in a Hyundai i20 Coupe WRC, starting with next week's Rallye Vosges French Rally Championship round.
Vosges was the basis of France's WRC round for five years, with Loeb celebrating a memorable seventh title on his home roads in the Alsace region in 2010.
Loeb said: "It is a real pleasure to return to the French Rally Championship and to be able to ride in my region where it all began.
"I'm really looking forward to it and to find the special stages like Pays d'Ormont and Corcieux. We are going to gain experience with the team and kilometres with the car and to please the fans."
In addition to that outing, Loeb will also tackle Rally di Alba in Italy next month.
While Loeb will not commit to an expanded WRC programme - his sixth and final contracted world championship outing with Hyundai is most likely to be Spain in October - he is keen to keep himself sharp in the car.
Loeb told Autosport: "It's not the plan [to do any more WRC rounds], we didn't talk so much.
"It's a bit [of a] complicated situation for me; I don't want to do more, but if I don't do more then it's difficult to be in the rhythm.
"To be competitive when I'm only doing a few rallies isn't easy."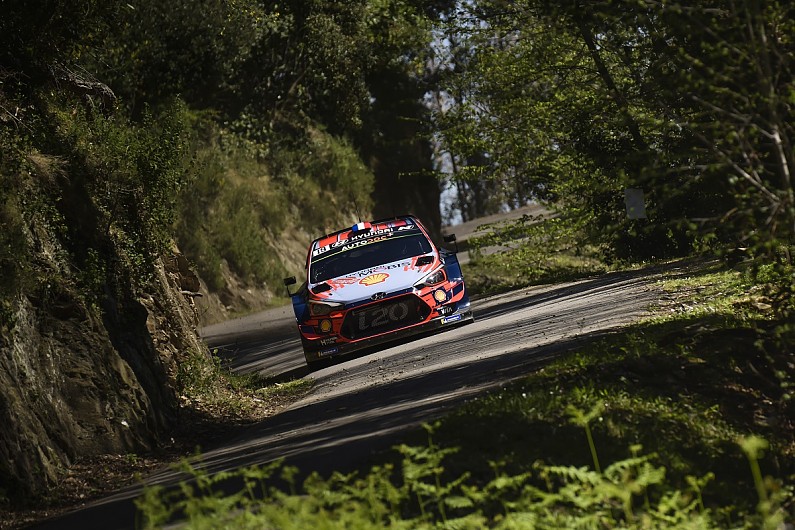 Hyundai team principal Andrea Adamo said Loeb's additional asphalt outings were about more than just developing the i20 Coupe WRC.
"We are doing what we can to improve the car and Hyundai's image around the world," said Adamo.
"Loeb in Vosges will be a great image for Hyundai France, which has already made a lot of activation from this programme.
"We will have lots of [guest] co-drivers at shakedown and we bring lots of guests to the rally. And they [Hyundai France] are paying a lot of money.
"It's the same in Italy, where Alba is putting a huge effort. I will bring two [Hyundai i20] R5s to support this as well."