Brought to you by
Subscribe today
Volkswagen Motorsport is working with fire analysis experts to help identify the cause of the fires which have claimed five Polo GTI R5s.
Three Polos have caught fire this weekend, with two during the World Rally Championship's Rally of Portugal and one on the Chablais Rally in Switzerland.
The cars have caught fire on a variety of rallies and in various conditions that include gravel and asphalt.
The common trend is that the fire manifests itself at the rear of the car and speculation has suggested a fuel tank breather could be part of the problem.
Volkswagen has told Autosport it is working "night and day" to find the cause and to implement fixes.
A Volkswagen spokesman said: "We know the fires are coming at the rear of the cars, but it's very difficult to find precise details when we are losing the car completely to the fire.
"Sometimes we are ending up with just metal to analyse and it's not so easy to find the precise reasons and to collect data.
"This is why we are bringing in the experts, people who are working with fire all the time and can give us a more detailed picture of what is happening. Of course, we are working night and day to fix this.
"It's hard to find a common cause [for the fires]," said the spokesman. "But this is priority number one for us. We will find this issue."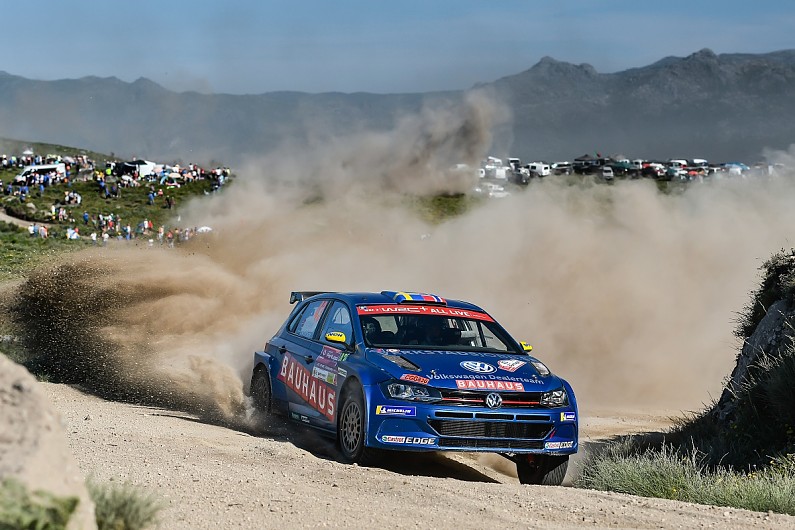 Volkswagen Motorsport technical director Francois-Xavier Demaison confirmed the team is ready to make whatever specification changes are necessary to the car.
"If we have to make a homologation joker for this, then that's what we do," said Demaison.
"This is more important than performance or finding another tenth of a second per stage.
"We are working to find the reason and we already have some ideas - but any new parts still have to be tested and evaluated in simulated conditions before we bring them to the car.
"But you know we have done this before [solve problems] quite well and we can do it again."
Since withdrawing its factory World Rally Championship programme at the end of 2016, Volkswagen has turned its attention to customer rallying.
It has sold 30 Polo GTI R5s and five have now suffered a fire with varying degrees of damage.
Ole Christian Veiby was able to stop his car next to a fire truck in Portugal and the fire was swiftly extinguished, offering valuable insight into what and where the car ignited.
Win a ride in Colin McRae's Subaru driven by Sir Chris Hoy! Click here
WRC coverage brought to you by Motorsport News
For more from the Voice of British Motorsport subscribe to Motorsport News today