Esapekka Lappi will not be able to resume Rally Argentina due to damage to his Citroen's rollcage, continuing his miserable World Rally Championship run.
Lappi crashed out on Friday's final stage, having struggled for pace up to that point and run no higher than sixth.
After a distant seventh last time out in Corsica and 13th in Mexico before that, Lappi was hoping to rediscover the form that carried him to second place on February's Rally Sweden. Instead he rolled out of this weekend's rally on the Santa Rosa stage.
Lappi's co-driver Janne Ferm was flown back to service in the medical helicopter after complaining of neck pain, but he was cleared of any significant injury by medics on Friday evening.
The same could not be said for their C3, as it suffered damage to the rollcage in the accident - which happened following a puncture.
Citroen team principal Pierre Budar said: "We are disappointed for Esapekka and Janne, who deserved better than this off, which appears to have come after they picked up a puncture.
"The most important thing is that they are both OK. I'm sure they'll bounce back from this very quickly."
Sebastien Ogier starts Saturday second in the sister Citroen, 11.3 seconds off leader Thierry Neuville.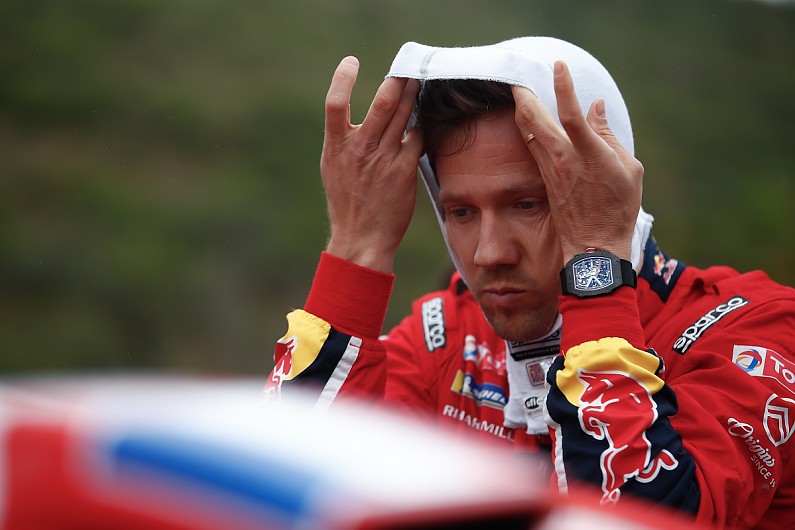 But Ogier admitted he still had work to do to get the best out of his car.
"We are missing some pace," said Ogier.
"My wife is watching [on television] and she told to me: 'I am not an engineer, but your car looks like it is moving more than any of the others'.
"We need to work with the set-up."
Budar said it was difficult to know whether the existing set-up would simply work better on the different roads used for Saturday's stages.
"We are going to see if we can adjust Seb's car to give him some more consistent behaviour," said Budar.
"But in these conditions it's hard: is it the road or the car that's not consistent?
"We will try to give him more comfort in the car - we will play with the suspension and differential.
"But [on Saturday] the road is different with a harder base and it's fast and narrow."