World Rally Championship crews have voiced concerns that work carried out on roads that will feature on this weekend's Rally Portugal has cost the event some of its character.
Organisers of the Porto-based event have worked on the roads - including putting sand down - in an effort to make the stages smoother, but drivers including reigning world champion and five-time Portugal winner Sebastien Ogier fear they have lost some of their prestige.
"The character has changed in some places," Ogier said. "There's a lot of sand in some places and this isn't so nice."
Ogier said the changes would also have an impact on tyre selections for the first all-gravel WRC round of 2018 in Europe.
"It's a bit less abrasive now," he added. "Tyre wear will not really be an issue.
"The temperature might be high, but I think we will all want the soft tyre - I think I can tell you now that I will be running with the soft tyre in the morning."
Kris Meeke echoed Ogier's feelings, telling Autosport: "The organisers tried to repair the roads last year and they've done even more this year.
"We chatted with Michele [Mouton, FIA safety delegate], she's driven the stages and she's of the same opinion that we have lost a little bit of the character.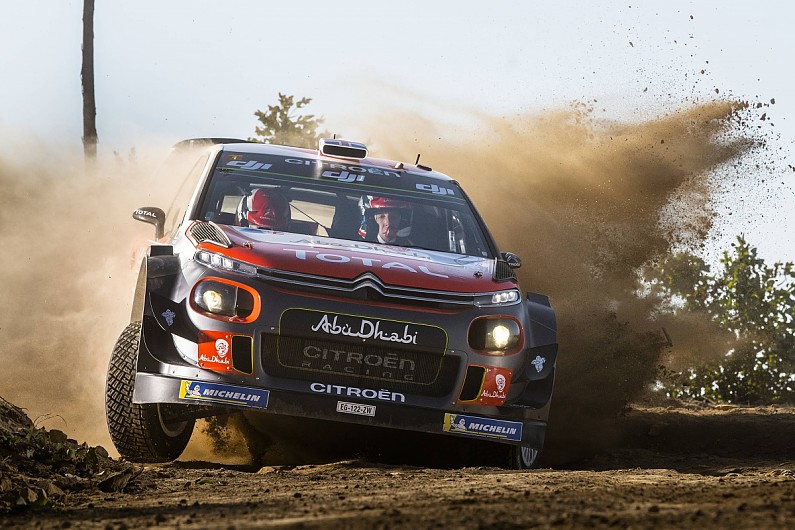 "It's a little bit too much, they could have left the road alone - these roads go down to bedrock, it's not like they're ever destroyed.
"OK, every stage needs a bit of work but they've put like a foot of sand down.
"They've rolled it in, so it looks nice, but even on the second pass of the recce through Amarante [stages 12 and 15] there are deep ruts. It's like driving on the beach.
"They have cleaned the roads up quite a lot, taken out some of the big rocks which would stop you cutting and that's good, that's made it more enjoyable. But this layer of sand on the top of the road is too much."
Hyundai's Hayden Paddon said the sand would change the style of driving for the rally.
"In most other rallies, when you get the ruts you can use them and lean on them to carry more speed through the corners," said Paddon.
"But when they're sandy like these will be, you can't do that. These sort of ruts just sap the power from the car.
"I don't mind what they've done to the roads, the biggest problem is that they're going to get pretty badly chewed up on the second run."