A radical revamp of the Rally Finland route means the famous Ouninpohja stage will be absent from the World Rally Championship event's itinerary in 2018.
In an effort to contain the rising speeds the latest generation of World Rally Cars are capable of, organisers of the Jyvaskyla-based rally have moved to using smaller, narrower roads that precludes the wide, fast stretch included in the stage.
This year's itinerary is 60% new compared to 2017, and includes the Moksi and Urria stages.
The Moksi test is a longer version of the stage that last used the same name in 2000, while Urria - which returned to the Finland schedule in '17 after a five-year absence - will be slightly shorter than previously at 7.63 miles (compared to 7.92 last year) and feature different stage start and finish points.
The rollercoaster Ruuhimaki test, usually used as shakedown, will become the powerstage this season, while Pihlajakoski is the only stage that will remain identical from 2017.
Although the full Ouninpohja stage will not be used, the narrower section following the Kakaristo junction will feature.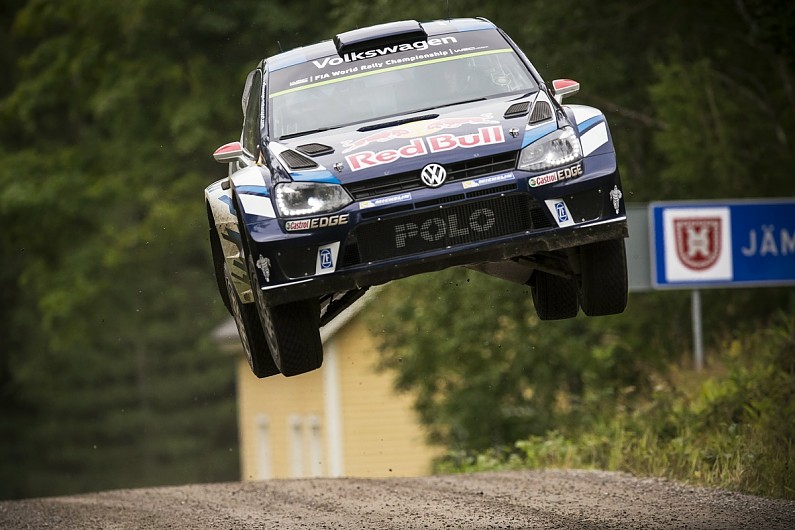 Three-time winner Jari-Matti Latvala (pictured above in 2016 with Volkswagen) said he understood the thinking behind the changes, but added organisers had removed some of the character from the event, which includes the removal of the leap including Ouninpohja's recognisable yellow house.
"I think this was coming because the average speeds were so high last year," Latvala told Autosport.
"And some of the people were complaining about the manmade chicanes, the organisers were forced to this a little bit.
"They are now going to use the smaller roads to slow the cars down and reduce the average speed, but for me they take out the best part of Ouninpohja - it's not going to be the same not going on the wide road past the yellow house."