World Rally Championship drivers say Rally Finland's chicanes are "stupid" and "more dangerous".
Chicanes have been installed on all but two stages to contain the speed of the 2017 World Rally Cars.
Last year's winner Kris Meeke said they were a backwards step.

"Personally I don't agree with them at all," said Meeke.
"We've seen more incidents at shakedown this morning than on any other shakedown and they're all because of these chicanes.
"What happens if the chicane is knocked down? What happens for the next car? Do they slow down? Do they go on ahead, what?
"Will there still be an obstacle in the road when the next car arrives? Or will there be a marshal in the road rebuilding the chicane?
"This adds too many unknowns. We need to accept that these cars are just a little bit faster.
"With the aero we have the cars are safer and more stable at high speed and we have that bit more safety in them.
"I think [the chicanes are] a stupid idea and I don't think this Rally Finland will be any safer with them.
"It's more dangerous. I think it's the wrong move."
Three-time Finland winner Jari-Matti Latvala had backed the theory behind the chicanes but said in practice they were too narrow and badly designed.
"They are quite tight in places and what I'm concerned about is that they have some concrete blocks at the entrance and exit," said Latvala.
"If you are a little bit wide and you hit one of these it could cause a puncture."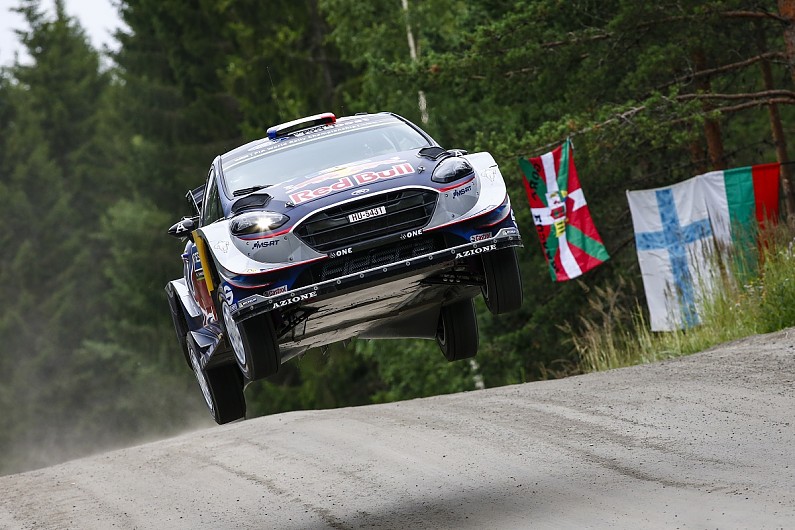 Reigning WRC champion Sebastien Ogier had mixed feelings.
"Some of the chicanes can be useful, but we have to face it that it's faster than before," he said.
"We all accept this and it's only a couple of km/h, but the cars are safer.
"The chicanes will help reduce the average speed number a bit lower, but for me it won't change the risk level for the rally in general."
Seven-time Finland winner Marcus Gronholm was part of the team sent to inspect the route and lay the chicanes down.
An FIA insider told Autosport: "When we went to look at the route, the intention was to have a chicane which slowed the car - not one that almost stopped them.
"This was what we decided with Marcus, but it looks like the plan hasn't come off. We need to look at this."
The FIA is looking into removing the concrete blocks from the chicanes ahead of Friday's stages, but nothing is guaranteed.
Rally Finland clerk of the course Kai Tarkiainen told Autosport: "The chicanes were planned so that they cut high-speed sections and they were designed also to stop cutting into the chicane through ditches.
"They are driveable, but for sure fairly tight."
Amid speculation drivers would be penalised for missing the chicanes, Tarkiainen added: "There is no set penalty, but any deviation is reported to the stewards, as per article 14.2 of the WRC regs."