Sebastien Ogier says he is cautious of taking risks to win a "complicated" Rally GB with a fifth World Rally Championship title at stake.
The Frenchman and Hyundai's Thierry Neuville, one of his two remaining title rivals, were present at the Rallylegend event in San Marino last weekend and both talked of their chances ahead of the Deeside-based event that starts on Thursday evening.
Recent wet weather on the Welsh roads is likely to offer an advantage to crews running at the head of the field, as the first cars on the road tend to bring the mud to the surface, making it more difficult for those following.
"I have a chance with the position on the road on Friday," said Ogier, "and I have to use this chance.
"But I don't have to take the big risks on this rally.
"What's important is to finish, if I don't make the finish then that can make it more complicated for the championship.
"And this is not an easy rally to come to, it's complicated with the weather, the visibility, everything like that.
"But, for me, I don't have to push for the win."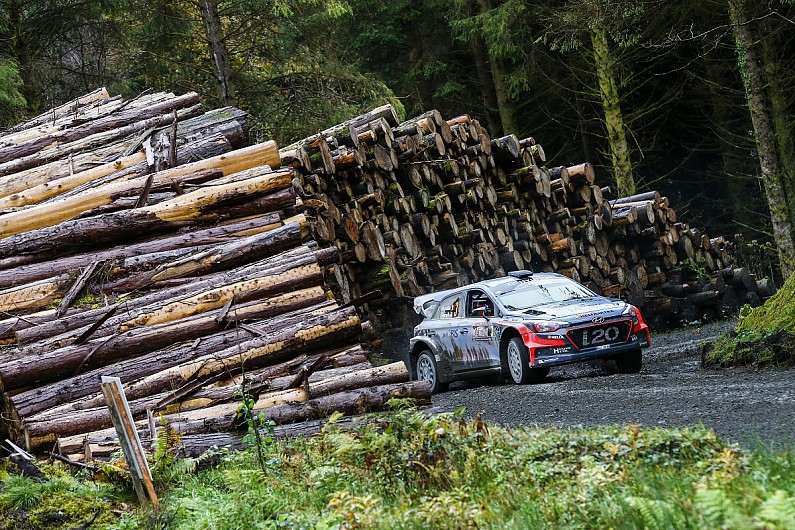 Neuville will start the event 38 points adrift of Ogier and one point behind the second M-Sport Ford Fiesta of Ott Tanak.
The Belgian said his own slim championship chances lay firmly in Ogier's hands.
"If we can win then we try to win," said Neuville. "But I cannot [have] so much influence the championship.
"If he [Ogier] has trouble the championship can be open again, but he will be fast enough to secure the title.
"I like this rally though. I have been a couple of times on the podium and it's a nice one, even through the weather can make it difficult with the fog and the slippery roads."