Rally GB organisers have bowed to pressure from World Rally Championship teams and will issue a revised itinerary for the October 27-29 event.
The changes will mean crews have more rest time from the Saturday night into Sunday morning.
The return of Saturday evening stages was a key element of the revised route that was announced for this year's British WRC round.

The original plan offered the crews around five hours sleep ahead of the final day of European rallying in the 2017 WRC.
Organisers now plan to drop the first run of the Gwydyr stage on Sunday morning, which means departing the Deeside service park almost two hours later than originally planned.
Rally GB managing director Ben Taylor told Autosport: "The teams pushed back on a few points with this year's route and while we stood our ground on most of them, given the potential ramifications for the teams, I feel it makes sense to implement this change.
"We're not losing a lot of mileage and if it's going to make lives easier and safer then that's in everyone's interest."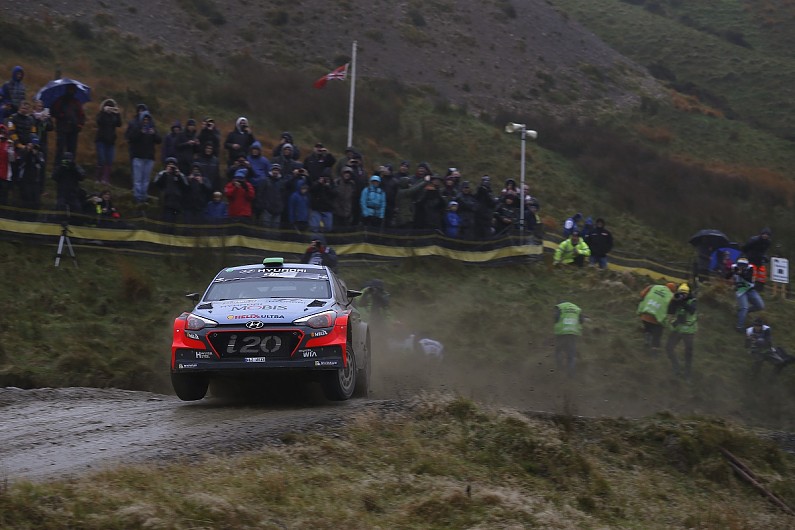 M-Sport's client liaison manager Rich Millener had been against the original schedule, feeling it was overly onerous on the teams.
"If we have a car which retires on the Saturday evening, we might not get it back much before midnight and we would then be working through the night to get it ready for Sunday and we're then asking the boys to go straight into Sunday and work through," he said.
"I'm all for endurance and I can see that side of the argument, but, for me, this one was a bit too much."
That change means the opener on Sunday October 29 will be the first of two runs through Alwen, provisionally at 0839.