Malcolm Wilson is targeting Sebastien Ogier as M-Sport's number one driver in the 2017 World Rally Championship.
Four-time WRC champion Ogier is the highest profile victim of Volkswagen's decision to quit the World Rally Championship and Wilson is now working to convince the Frenchman his future lies in a Ford.

What next for the WRC and Ogier after VW's exit?
"I'm convinced we have the car for him to take a fifth world championship," Wilson told Autosport.
Wilson revealed he and Ogier have already started talking about a possible deal.
"It's no secret that he's always been my number one pick for a driver," said Wilson.
"We came close to signing him with Ford at the end of 2011 and I will do everything I can to make sure he doesn't get away this time."
Asked if there were plans for Ogier to test the Fiesta, Wilson replied: "That's something we've talked about, but obviously Sebastien has still got a fair amount of talking to do with Volkswagen before he knows exactly where he's at to come and drive our car."
Wilson admtted Volkswagen's shock departure had delayed his plans to reveal a 2017 driver line-up next week.
Ott Tanak and Eric Camilli had been expected to form the main M-Sport squad, with Elfyn Evans returning in the sister DMACK entry.
"We've suddenly got a lot more talking to do about who's in what car next year," Wilson said.
"We were going to announce next week, but that won't be the case now."
The only obligation for Wilson - and the rest of the teams - is to register with the FIA and the Monte Carlo Rally organisers by the middle of December.
Wilson added that it was "only right to pay tribute" to VW after Wednesday's confirmation of its exit at the end of 2016.
"There's no doubt that what happened on Wednesday was very, very sad for the WRC," he said.
"Their effort in developing the awareness of what they were doing, their activation off the back of the world championship programme was superb and certainly helped develop a wider awareness of our sport. For that, we owe them a great deal.
"With that news, however, comes an opportunity and we now have to make the best of that opportunity.
"We have to put the right deal together to get Sebastien and Julien [Ingrassia] in our car to make a world championship-winning combination."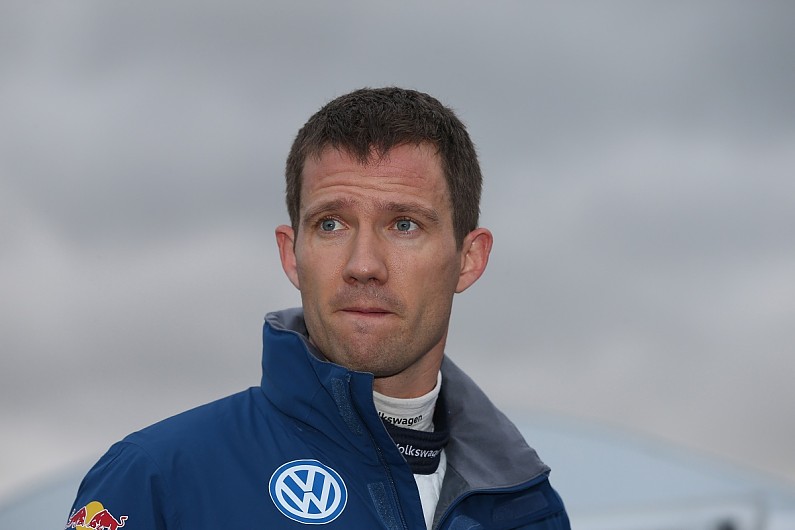 AUTOSPORT SAYS...
Prophecy or coincidence? On the eve of Rally GB, Sebastien Ogier sat in a rally forum and talked about how he how much he admired Malcolm Wilson's work and how he would like to drive for him.
The precise words escape me now, but the line: "You never know in the future..." sounds about right.
Could it happen?
Of course it could.
This time next month, Ogier could be leading the M-Sport World Rally Team, with his name and number one on the Monte Carlo Rally entry list next to a Ford Fiesta RS WRC.
Wilson's 2017 Fiesta has already gained credit from industry insiders.
Drivers such as Mattias Ekstrom - a man who has lived and worked in the high downforce DTM world for the last 16 years - called Cumbria to heap praise on Wilson's work and apparent aero expertise.
So, the car's got it and there's no doubting the four-time champion's pedigree - the only thing missing is somebody to pay for what's fast becoming this most obvious of marriages.
Ford? Why not?
While the Blue Oval officially departed at the end of 2012, Ford and M-Sport have continued to worked closely behind the scenes and never more so than with this new car.
Ford is staring at an open goal in terms of global appeal and publicity right now. The world championship is waiting.
And then let's not forget Red Bull. Head of international motorsport at Red Bull Thomas Ueberall has told Autosport there are "no immediate plans" to transfer Volkswagen's funding to another team.
Nothing has to happen immediately. Just in time for Casino Square on January 19.
You read it here first, Monte Carlo Rally entry list:
1 Sebastien Ogier/Julien Ingrassia (Red Bull Ford M-Sport World Rally Team Fiesta RS WRC).
Or maybe he'll just go back to Citroen.