Volkswagen has confirmed it will walk away from the World Rally Championship at the end of this season.
The decision was taken at a board meeting in Wolfsburg on Tuesday morning, as revealed by Autosport.
The German firm will focus its efforts on customer-based competition, with its Golf TCR and Beetle GRC rallycross car.

ANALYSIS: What now for the WRC and Ogier?
It will return to rallying following the development of an R5-specification Polo in 2018, but the all-new Polo R WRC built for next season will not be used.
"The Volkswagen brand is facing enormous challenges," Frank Welsch, the board member responsible for technical development, said.
"With the upcoming expansion in electrification of our vehicle range we must focus all our efforts on important future technologies.
"At the same time, Volkswagen is going to focus more on customer racing.
"As well as the Golf GTI TCR on the circuit track and the Beetle GRC in rallycross, we also want to offer customers top products and will develop a new Polo according to R5 regulations."
Volkswagen won 42 of the 51 WRC rounds since it entered with its new Polo programme in 2013, with Sebastien Ogier taking four drivers' titles and VW four manufacturers' titles.
"Of course, we regret the departure from the WRC very much - as this was the most successful chapter in the Volkswagen brand's motorsport history," motorsport director Sven Smeets said.
"The team has done great things. At the same time, our vision is firmly ahead, because we are aware of the great challenges facing the entire company.
"We want our realignment to contribute to the success of the Volkswagen brand.
"From now on, the focus is on upcoming technologies in motorsport and on our customer sports range, where we will position ourselves more broadly and attractively."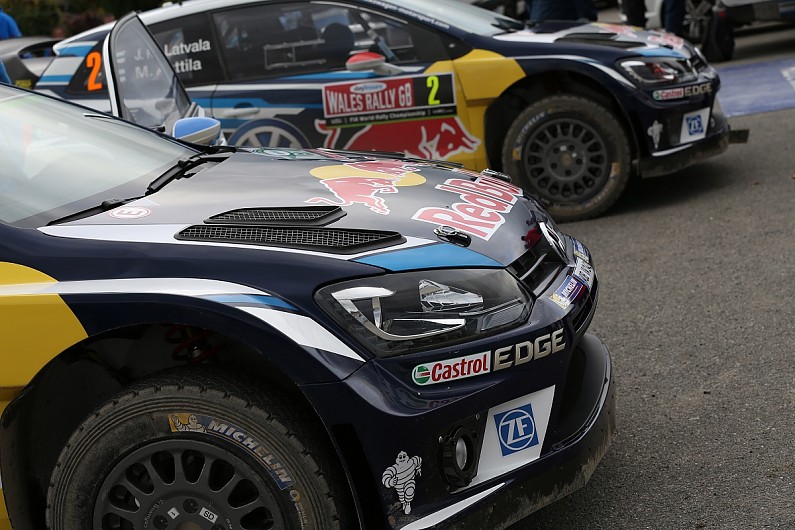 Welsch paid tribute to Smeets and VW's Hannover-based WRC team.
"I want to give our heartfelt thanks to our drivers and co-drivers for their outstanding achievements," he said.
"They are not only unbelievably quick, but also extremely effective ambassadors for the Volkswagen brand.
"The whole team built around motorsport director Sven Smeets has created the basis for this success with the enormous commitment of each individual.
"We want to continue working with this excellent team and bring about the realignment.
"In the same way, we will expand the close cooperation between production development and motorsport, which has always shown benefits to both sides in recent years.
"There is a guarantee of employment for the Volkswagen Motorsport employees."