Hyundai's work on its fourth rally car in as many years is nearing completion as the 2017 New Generation i20 WRC moves into its final phase of testing.
The Korean firm's design for the new World Rally Championship rules was run for four days on gravel last week and will now undergo some final engine and aero tweaks before it is signed off for the FIA's homologation process.
Team principal Michel Nandan told Autosport: "Although there are still some small evolutions on both chassis and engine which will come later in the year, this specification of the car is already quite close to the one we will run in the WRC next year.
"In the next tests we will try some further improvements on the engine side.
"The car also featured an updated aero package.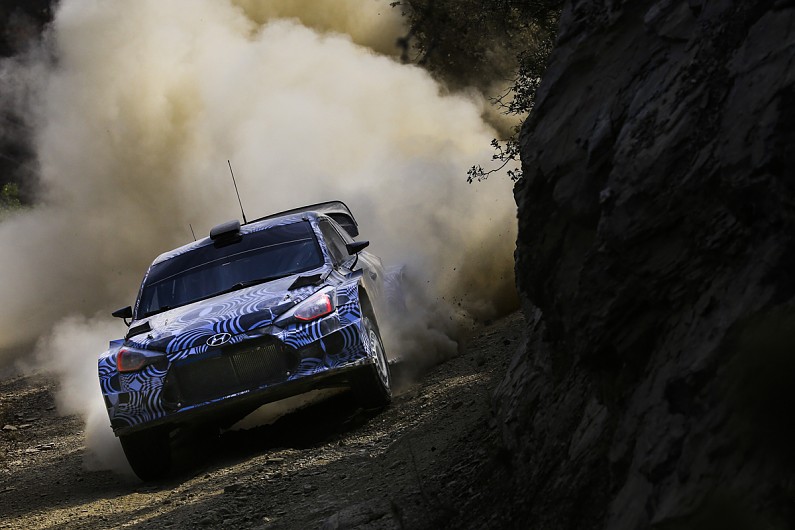 "We started with Tarmac testing in August and we will continue in October.
"Meanwhile we will continue to focus on gravel development to prepare the beginning of the season before switching back to Tarmac in December to prepare for Monte Carlo."
In addition to working on the team's new World Rally Car, Hyundai is also gearing-up for the first competitive outing for its long-awaited i20 R5, which will be driven by factory test driver Kevin Abbring on next week's Tour of Corsica.
Formula E and World Endurance Championship frontrunner Stephane Sarrazin will also contest Corsica in one of the first customer Hyundai R5s.