The Circuit of Ireland's chance of becoming a World Rally Championship round in 2016 appear to be improving amid the possibility of a calendar reshuffle next season.
While much of the schedule of rallies will remain unchanged, there is increasing potential for a gap to arrive, allowing Ireland - currently a European championship event - to return to the world calendar for the first time since 2009.
The Circuit of Ireland has enjoyed strong ministerial and financial support from the Northern Irish government and that is set to continue into next season, presenting WRC Promoter with a viable plug-and-play solution should a calendar spot come available.
China and Abu Dhabi - the other countries tipped for WRC spots - are believed to be looking less likely for 2016, and there are also issues with current rounds of the championship.
Argentina is still being investigated by the sport's governing body following its spectator safety failures in April.
Sardinia recently came in for criticism regarding its long-distance route and Rally Italy organisers have made it clear they have no intention of diverting from the endurance course they are set on.
Italian organisers pointed to their presence on WRC Promoter's list of nine rallies issued earlier this year as confirmation of the event remaining on the schedule next season.
The FIA's WRC Commission president Carlos Barbosa underlined that this is not the case.
"What the promoter has done with this list of nine is talk about nine rallies which have a television production agreement with them," he said.
"It is not about the calendar slots, these can only be decided by the FIA."
The future for the returning Tour of Corsica beyond this year's October event also remains unclear.
Much of the funding for this year's rally is believed to have come from the FFSA, France's governing body, which is said to be unsustainable.
The question is whether Corsica can raise the cash needed to keep the WRC in 2016, but despite the event's historical significance, WRC Promoter prefers rallies to be on countries' mainland rather than islands.
Factory Citroen driver Kris Meeke believes Ireland would be an ideal addition to the WRC.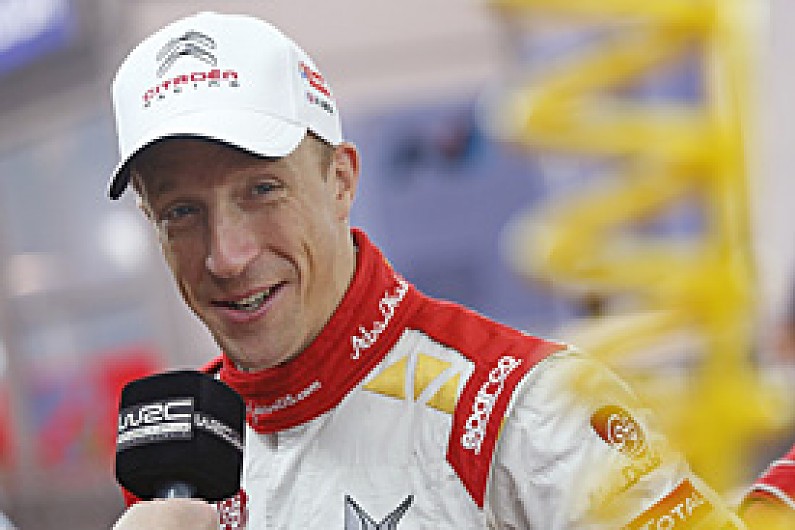 "Rallying is so popular in Ireland, everybody knows that, and it would be absolutely incredible to have a world championship event back there again," he said.
"But it's not just about the popularity of the sport, it's about the challenge of the roads; I might be biased, but these really are amazing stages."
WRC Promoter's Oliver Ciesla said Ireland was a "theoretical question" at present.
"As soon as one of the event organisers have a concrete proposal to bring forward to the WRC Commission and the promoter then we see if this is something that adds value to the calendar," he said.
"Do we need another Tarmac rally in Europe today? That is a question. It's not the time to speculate about the calendar."
Britain's existing WRC round Rally GB has now cemented its 2016 calendar place by completing negotiations with the Welsh government, but Ciesla said GB's presence does not affect Ireland's chances.
"These are both great events and we know that rallying is in the genes of the Irish people," he said.
"We would never say never [to having both rallies on the calendar]."
Autosport has produced a standalone special magazine to celebrate our 70th birthday. All current print subscribers will receive a copy for free. To order your copy of the 196-page Autosport 70th Anniversary issue, please go to: autosport.com/autosport70th