Kris Meeke will stay on as a Citroen driver for the 2015 World Rally Championship.
The Northern Irishman, who has scored four podiums and led Rally Germany in his debut season in a DS3 WRC, will contest a full programme with co-driver Paul Nagle.
"It's fantastic to have the opportunity to continue to work together," said Meeke.
"Since the end of last year, Citroen Racing has given me the chance to prove my worth.
"This first full season has been spent learning about the WRC.
"In the second half of the year, I was able to show part of my potential.
"There's room for improvement, but I now have some decent foundations to build on next year, in order to keep progressing.
"With experience, everything becomes that bit easier. I know the team well and we understand each other. I feel like I'm part of the Citroen family."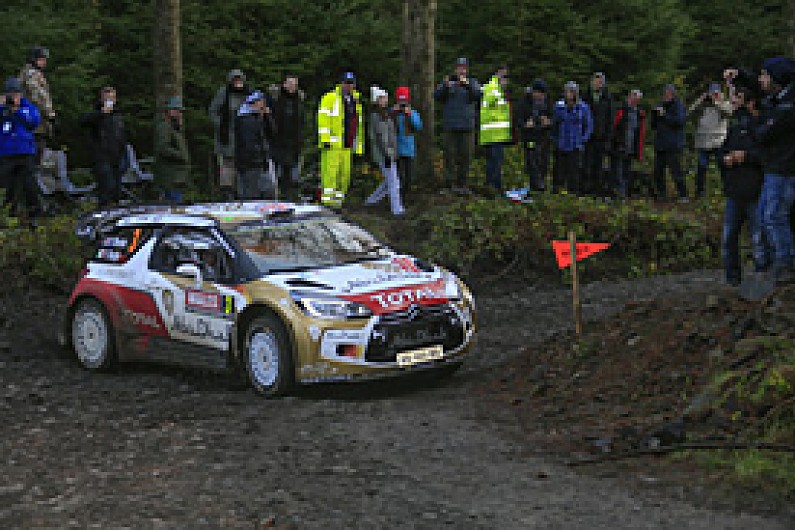 When team principal Yves Matton signed Meeke 12 months ago, he had shown the speed to run at the front of Rally Finland and Rally Australia, before crashing on both occasions.
Matton admitted that the choice had been a risk, but said Meeke had now clearly proved himself.
"When we chose Kris Meeke for this season, we took a bit of a gamble," said Matton.
"But he has improved with pretty much every rally and has now become a complete driver.
"The real turning point was at Rally Finland. He adopted the right approach.
"He has managed to acquire experience throughout the season. He has shown that he not only has real pace, but that he can be more patient sometimes as well.
"Kris is a competitive driver on all surfaces, capable of being quick on Tarmac and on gravel. This versatility is a real asset for Citroen Racing."
Meeke's team-mate will be announced next week.