There's nothing new about captivating onboard footage from Australia. Remember Colin McRae and Nicky Grist flying the Bunnings jumps in 1997? More recently, film from the inside through Nambucca or Wedding Bells has dropped jaws around the world.
They've got nothing on this one.
Taken between the trees south of the usual Rally Australia route, it's shot down a dirt road in a place called Rainbow Flat.
And the car's not a car. It's a truck. A firetruck.
Aboard is genuine bravery in the shape of New South Wales' Rural Fire Service. We wince at the prospect of threading a fire engine through a burning forest. Those guys? Unflinching. Even as white hot embers bounce off the windscreen and scorch the earth where they settle, the driver presses on in the knowledge that just one of those towering, blazing gum trees falling in his path would mean the end of the road for him and his crew.
And in this case, the end of the road would mean the end of the road.
Watching it was humbling.
Much of the local news coverage from the Rally Australia regions made for chastened viewing in the days leading up to what was supposed to be the final round of the World Rally Championship.
Gone were the usual pictures of rally drivers falling off surfboards and co-drivers playing volleyball with dolphins at pre-WRC promotional event. In their place were harrowing images of locals - locals who would normally be preparing for a day at the stages - writing their telephone numbers on the side of horses and covering their animal's eyes as they attempt to lead them away from hell.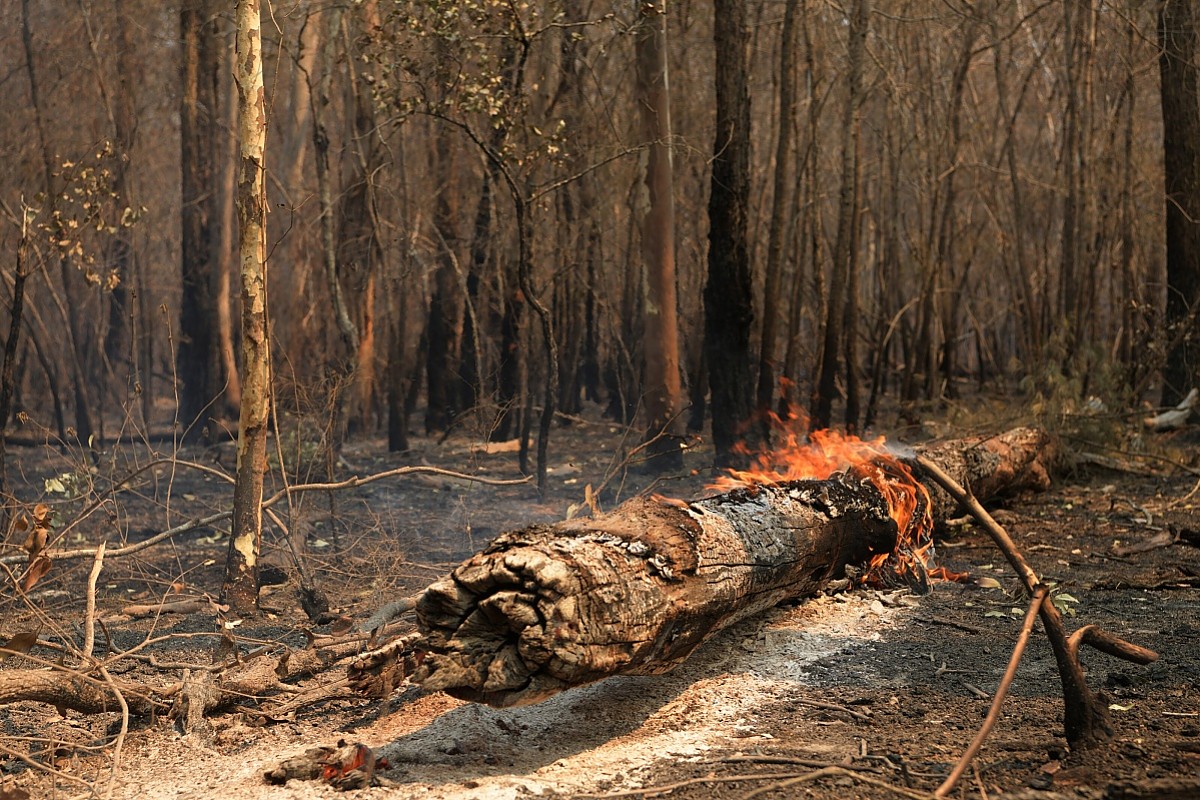 Right around the same time, we were busy wondering if Sebastien Ogier would drive those roads faster than Thierry Neuville and edge the Belgian for second in the championship.
How silly.
But should we be so quick to condemn such folly?
This time, I believe we should. As early as Thursday last week, opening the window before you went to sleep in a Coffs Harbour hotel room meant waking to the smell of smoke through the room. This danger was close. And getting closer.
And still Europe's rally fraternity headed south. Flying directly to the danger zone.
The locals were flabbergasted.
One Coffs resident told me: "We've seen bushfires around here before. We've got some idea of what's coming and how to deal with it. But bringing people who've got no experience of this situation right into what could be a catastrophic situation? How can that be sensible?"
When Ott Tanak won this year's drivers' title in Spain, the decision was taken that Autosport might skip Australia. In the end, I was booked on a plane from London bound for Brisbane at 0900 Tuesday morning. The event was cancelled seven hours before that particular A380's wheels left the asphalt at Heathrow.
I would have been one of the last to arrive into Coffs. And for what?
The day before the cancellation came, I'm told the mood shifted in the service park. There had initially sympathy and understanding for the plight of the organisers, who had planned a crunch meeting for Tuesday afternoon to decide whether to go ahead.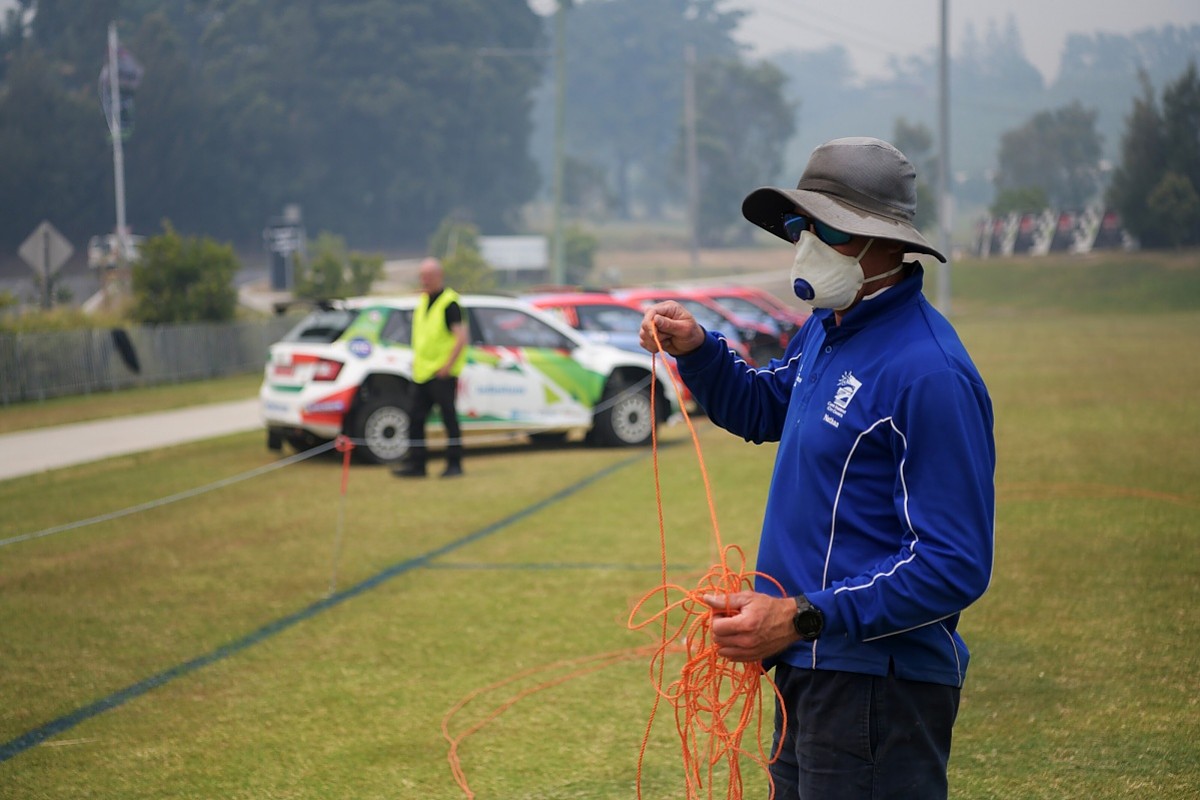 After thousands of man hours and the thick end of a year at the wheel of Rally Australia, the decision to flush it all down the toilet must have been absolutely agonising. It was anything but easy.
And, as usual, the organisers wouldn't have made such a choice independently. There was consistent input from the emergency services, motorsport's governing body and WRC Promoter. The loss of four days' coverage for the promoter's web-based All Live service and television broadcasters around the world was huge, both in financial terms and the hours of absent action.
But as the ash continued to fall on Coffs and the layer of smoke sat above the city keeping the sun out, tempers frayed and more and more questions were asked.
"This is a bad joke. Somebody needs to take control. Fuck this meeting, fuck this time to make a decision"
A late-night power cut earlier in the week sent the place into darkness, darkness that is except for the orange glow over the hills inland from the coast.
And when the televisions came back on, they were full of catastrophic risk and the fact that Coffs Harbour lay directly in the path of a blazing apparent Armageddon.
Enough was enough.
Sources started talking.
One said: "This situation is more than crazy. The smoke is everywhere. We are looking on maps and the fire is coming straight to Coffs Harbour and nobody can stand up and say the thing that everybody knows has to happen: Rally Australia is cancelled.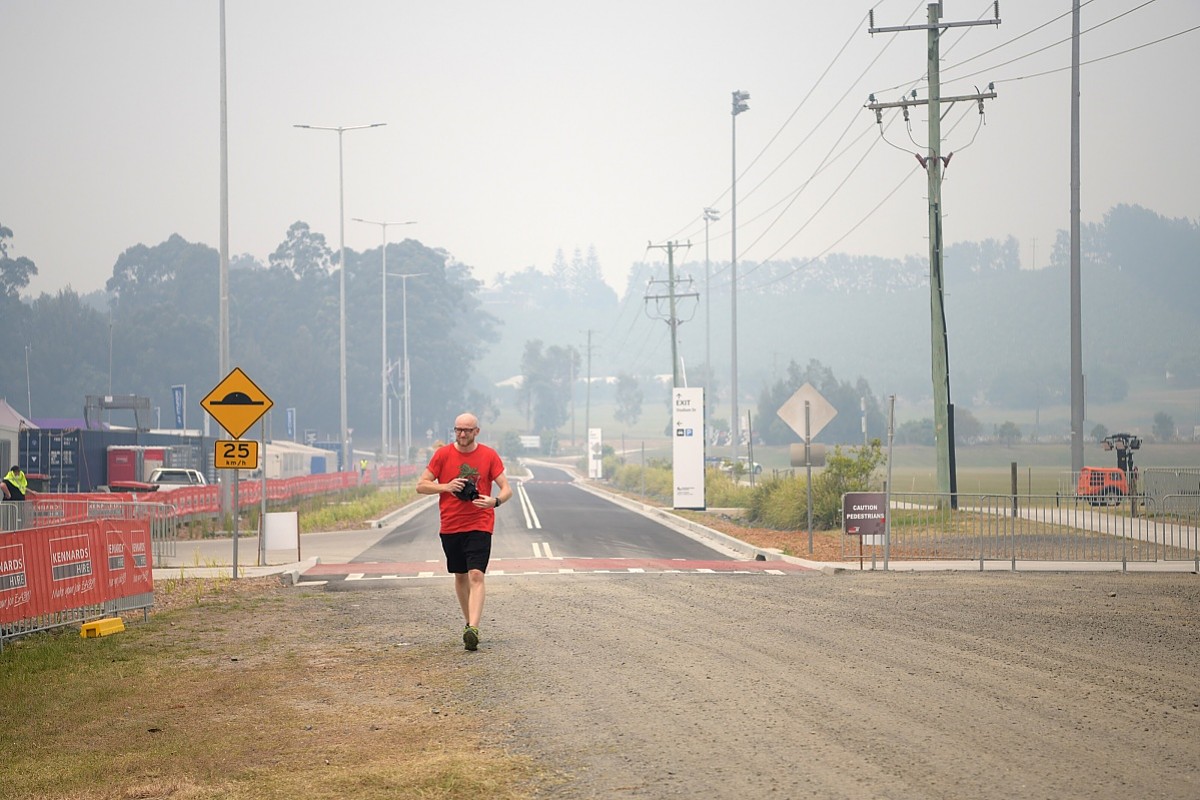 "We have been watching to the TV and we see fire and rescue crews so tired they can't stand up, but we are thinking to ask them to come and sit at the side of the road so we can have a rally.
"We have seen people's homes, farms, animals, everything is burning and we are talking about running some stupid stages for three days.
"This is a bad joke. Somebody needs to take control. Fuck this meeting, fuck this time to make a decision.
"People are being advised to run away from these places - not advised, told to run away."
As if that wasn't enough, Rural Fire Service deputy commissioner Rob Rogers added: "I've been in this industry for 40 years and I've not seen a scenario like this before.
"I really haven't. Not not when you've got all this fire and this catastrophic risk. If someone came to me and said: 'Let's do a scenario role-play'. I'd say: 'Let's try to keep this a bit more realistic'. It's that sort of out-of-the-box."
And still the rally was running. In some shape - a revised itinerary had been proposed that would've reduced the rally route from 201 to 59 competitive miles and only been worth one-third normal points.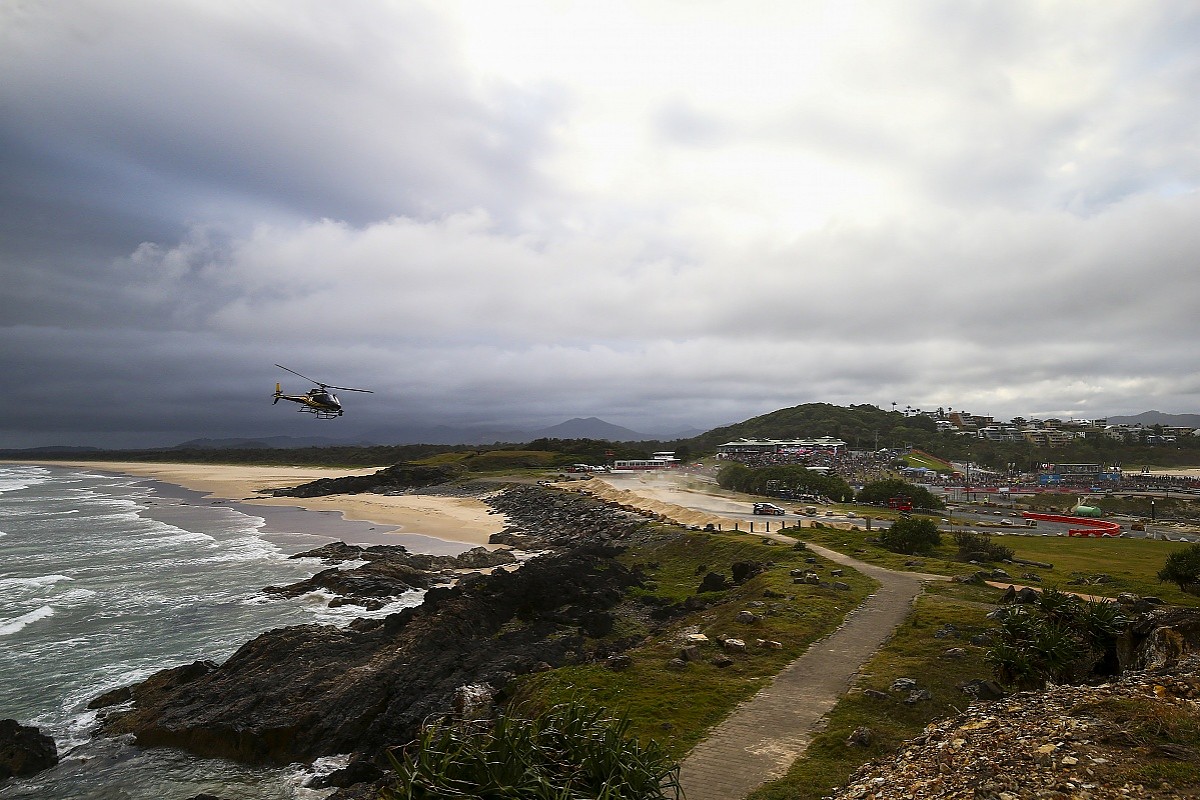 I'm not reaching into the blame culture to land the lack of a quick decision at somebody's door. I have absolute sympathy for clerk of the course Wayne Kenny and event chairman Andrew Papadopoulos. Both are fine rally men who would grace - along with their teams of volunteers - the best of the best WRC organisers.
But that cancellation decision should have been taken earlier - and independently of the FIA and WRC Promoter.
The FIA and promoter come to Coffs once a year. In for a week, 10 days at the most, and then gone. It's naive to think a round of the FIA WRC would cancel its event without a green light from the FIA or WRC, but calling a halt to Rally Australia was an all-Australian decision to make when the implications went so far beyond a sporting event.
This wasn't the right way for the WRC to say goodbye to Coffs but, much as it hurts, it simply wasn't appropriate to run a rally
And, from what I've heard from the service park, it's one that should have been made earlier.
Yes, it is easy to be wise after the event. It's very, very much harder to make the big calls before the event.
And ironically enough, as Wednesday moves towards Thursday and what would have been shakedown day... it's blue skies and not a smoky cloud on the horizon. If you landed into CFS today (and hadn't shared your flight with a plane-load of reserve firefighters and flown over extraordinary infernos) you could be forgiven for wondering why the service park's in pieces and everybody's heading home.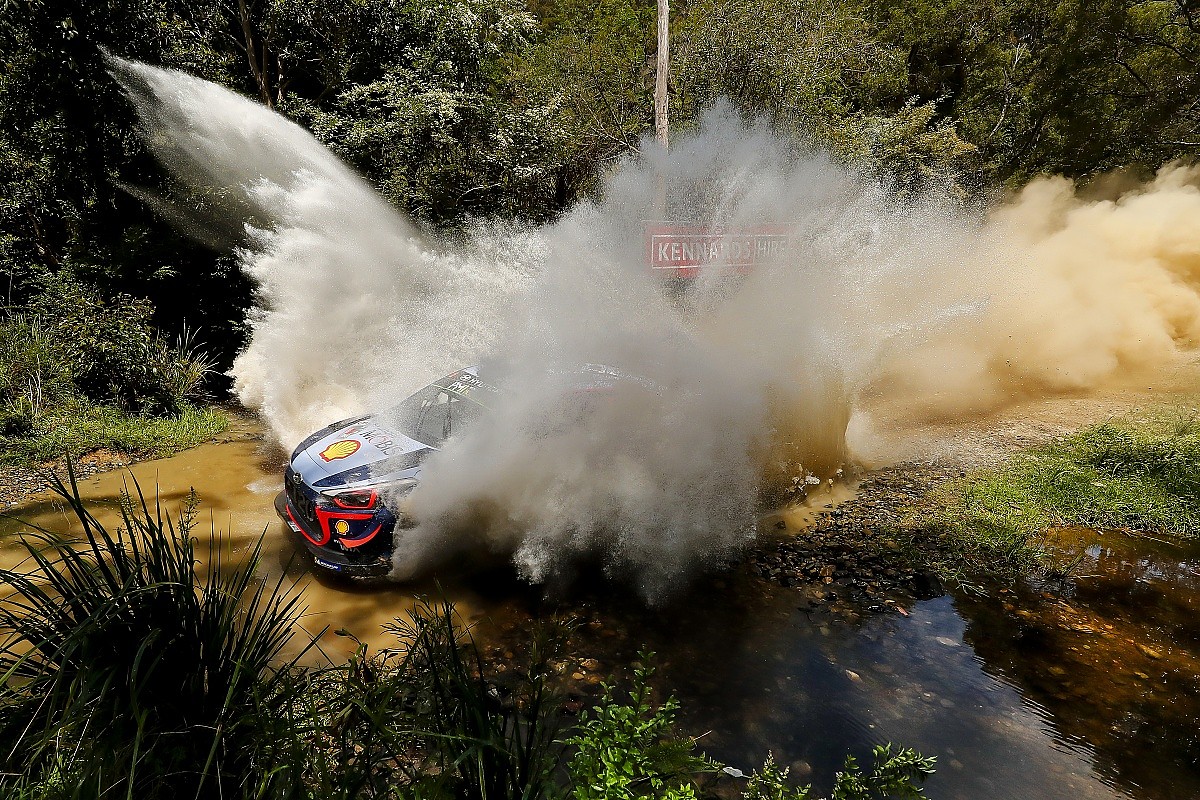 But what if? What if a car had gone off and set fire to the grass? Or a tree? Or a house?
The risk simply wasn't worth taking. And anyway, the wind is set to change direction again at the weekend. Sad to say, but Coffs and NSW is not out of the woods yet.
What makes this story, for me, even more unsavoury is the largely unspoken word that this week was, in reality, to be the WRC's farewell to Coffs Harbour.
For seven years the city in the shadow of the Muttonbird Island on the shores of the South Pacific had won over the hearts of the WRC. Or at least some of them. Crucially, the promoter was never convinced - a 70,000 population was never going to cut it in terms of a fanbase.
But I got it. It took me a few years, but I learned to love the place. A walk on the beach backdropped by another killer Aussie sunrise remains the finest use of jet lag-ravaged sleep, while scrambled eggs on sourdough washed down by a long black at Urban on Harbour Drive made the best of those over-early starts.
And the people: folk like media guru Chris 'CNIX' Nixon, were and are some of the nicest and most helpful I've met in a lot of years in the championship.
But next year, Coffs is off the agenda. It's Auckland for the WRC. Back to New Zealand. How could you be sad about going back to some of planet earth's finest roads for a spot of camber surfing?
You can't be.
But I'm enormously sad for Coffs, New South Wales and Rally Australia. This is far from the end of Australia's story in the World Rally Championship, but finding a new home and mustering the enthusiasm for a return following a disastrous set of natural circumstances can't be easy.
This wasn't the right way for the WRC to say goodbye to Coffs, but if the last week has provided anything it was perspective.
Much as it hurts, Papadopoulos was bang on, it simply wasn't appropriate to run a rally.
People died in those fires last week. We lost a round of the championship.
Move on.
Catch you somewhere very soon, CNIX and pals.