Hello again. Hollywood here.
So, everything changes... How strange it was for me not to be in Monte Carlo or Sweden for the first two rounds of the World Rally Championship. On both of those weekends, I was in a rally car - one that sounded nicer than any car I've heard before, and one that only had rear-wheel drive. But now it's time to put the Ford Escort Mk2 down for a while.
Unfortunately, it's also time for my new co-driver - and wife - Pernilla to get out of the car. This season I'm going it alone. I'm going back to rallycross, where it all began for me.
Before I get on to my programme, I'd like to take this chance to talk about a driver who was used to working alone, but is now going to have to get to grips with somebody telling him where to go: Robert Kubica. You might have heard, he's coming to rallying full-time this season.
Robert attended Ford's asphalt test in France last summer. He came in the Fiesta RS WRC with me and I went in the car with him and, I have to say, I was very, very impressed with the guy. He's going to have no trouble with the change in discipline this season.
We were testing the Fiesta on a circuit, which I guess helped him a little bit, but still, the speed he was able to find from the car was incredible for somebody with so little experience. As well as his speed, the thing that impressed me was his motivation. You guys know me, you know that I am always going to be the motivated driver and he was exactly the same.
Solberg was deeply impressed with Kubica's Fiesta test © XPB
Despite the situation with his hand, it was quite amazing the way he is so motivated to work and keep doing the kinds of things he really loves doing. Robert has a big passion for the sport and for driving rally cars and when I can see that in somebody then we are always going to have something in common.
Testing and competing in rally cars has certainly made Robert a better driver as well - it always does when you move across disciplines: you take what you know and apply it to something different and then evolve your driving accordingly to become faster. It's not just in the driving, though - Robert showed great commitment in preparation to every aspect of the sport.
Before he tested with us, he borrowed a Fiesta and drove it privately so he knew what he was in for. He is a very clever guy in the way he goes about everything, but the one thing you will see when he drives a Citroen DS3 RRC in the World and European Rally Championship is a huge amount of natural talent.
That ability was what came across straightaway when we were on track. He knew exactly where to put the car, where to find the grip, where to let it run. He will have this same rhythm when he starts the Canaries Rally later this month. He will be fast.
Some people are wondering about his chances on gravel rallies this year. For me, this will be no problem for him. Like I said, he's the clever guy who is always prepared; I'm sure Robert will have done plenty of testing on the loose well before he gets to Portugal. And, yes, Portugal is a tough event to do for the first time, but I don't think he will have any problems at all. He's a down-to-earth guy who is going to succeed. Big time.
And success is what I'm chasing in the European Rallycross Championship this season.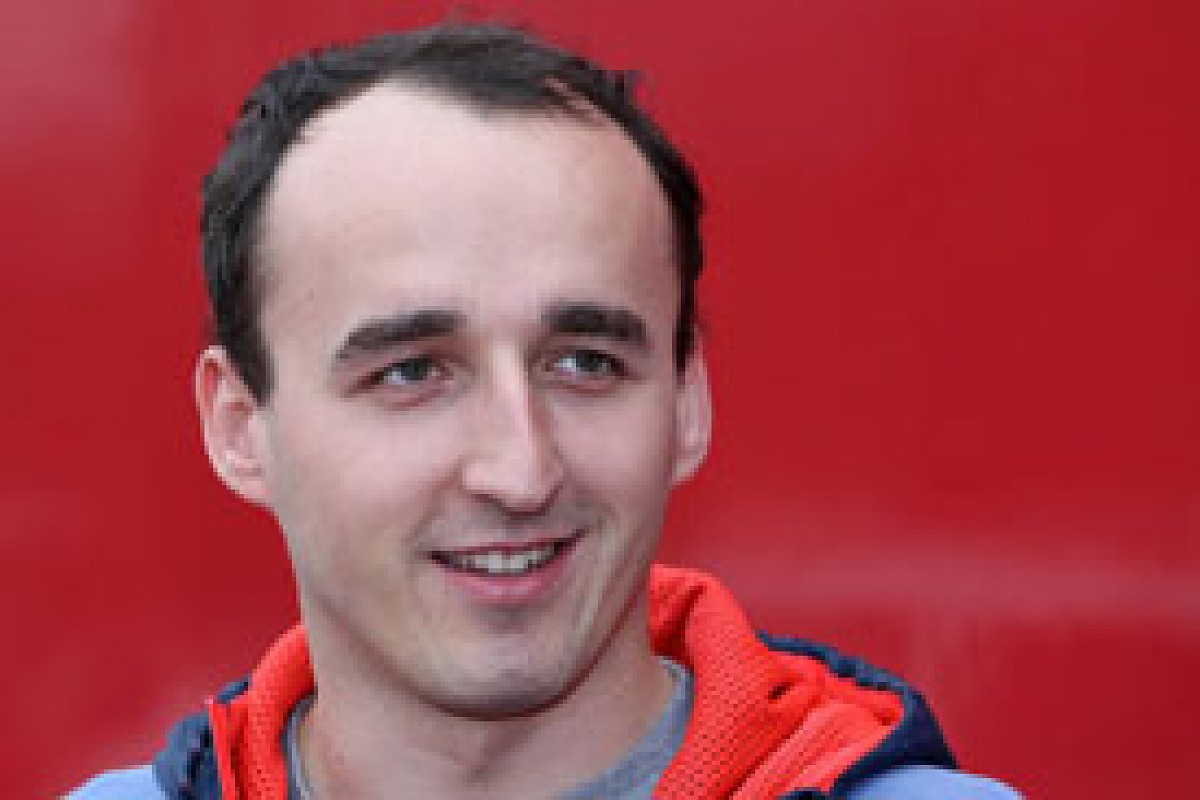 Solberg's version of the Citroen DS3 is currently being built
My Citroen DS3 supercar is being built at the moment. My team based out here in Sweden is working on the chassis, while Julian Godfrey is building the engine in Britain. The engine has been running on the bench and the car is looking good in our workshops out here. I'm so excited about this new challenge, it's a real fresh start for me and the whole team.
And it's not just our Citroen that's about to take off for the first time very soon: the European Rallycross Championship is going to go the same way. I've seen the plans and the promises [series promoter] IMG has in place for the future and there's no doubt, this thing is going to be big. Live television coverage from five rounds this year is really impressive - especially for me, with the Norwegian, Swedish and Finnish rounds all being shown on the telly as they happen.
I'm passionate about making sure that the fans out there get a good show. And I've felt the show side of things has been disappearing a little bit from the World Rally Championship recently, but it'll certainly be there in ERC this season. We're going to be rattling a few door handles this year...
And, as the door handles on our Citroen are pretty much fitted now, I will be in Britain testing the car in just over a week. Before then, as well as working on the commercial side of the team, I'm driving as much as I can; seat time is crucial when it comes to being competitive. But, more than that, I just love getting into a rally car and driving it fast. Driving is everything for me. But this year, it's about driving and entertaining.
Welcome aboard! 2013's going to be a mighty exciting season in the Solberg household and AUTOSPORT.com readers can get the inside track with my column.
In the meantime, roll on round one. And on that subject... does anybody know where Lydden Hill is? It doesn't sound much like the kind of British names I've become used to in recent years. I'm guessing it's not next door to Hafren or Resolfen!
Whatever you're doing on April 1, stop doing that and come and watch the start of something new. As Robbie Williams would say: let me entertain you!