A Porsche 911 being driven in style on ice
You know that question, the one about the bear and the woods? Rhetorical or not, I can confirm it's true. They sleep there as well. And, if you want to know where one is sleeping right now, I'm your man.
Earlier this month, I was perfectly happy that my bear knowledge extended little beyond a recent reacquaintance with Yogi and Ranger Smith. That all changed a couple of days after Rally Sweden. And it's entirely the fault of Richard Tuthill and Carlos Sainz.
Tuthill had invited me to go up to his new Below Zero Ice Driving facility north of Kall, somewhere near the top of the world. Having spent the thick end of a week freezing on a typically wind-blown airfield in the middle of Sweden, I wasn't convinced more time in the cold was what I needed. Then Carlos said he was going. And my wife told me it was still snowing at home.
I was in.
In all honesty, I was never out. The moment Tutty mentioned two numbers and as many words - nine, 11, lake, frozen - I was there. The fact that a two-time world champion and all-round sporting hero was there for some family fun merely sealed the deal.
Nobody had mentioned anything about Brown Bears.
Carlos Sainz Jr gets comfortable
Nobody.
And now, it's all my new friend Olle is talking about. And he seems to find it funny that I have nature's call to answer. And the only place to answer that call is in the woods. And I now know precisely what goes on in those woods.
"Don't worry," says Olle, with a broad, hardy northern Swedish smile. "He is a long way away."
Ah good.
"Down that road," he points, "about four kilometres."
Four kilometres, in my book, is nowhere near far enough away for the local bear population to be sleeping when I'm off to take a leak.
The upside is that the bear is sleeping.
"He was," says Olle, "until my dog woke him up. Then he made the noise..."
I doubt very much the noise the bear made was anything like as scary as Olle's impersonation of him.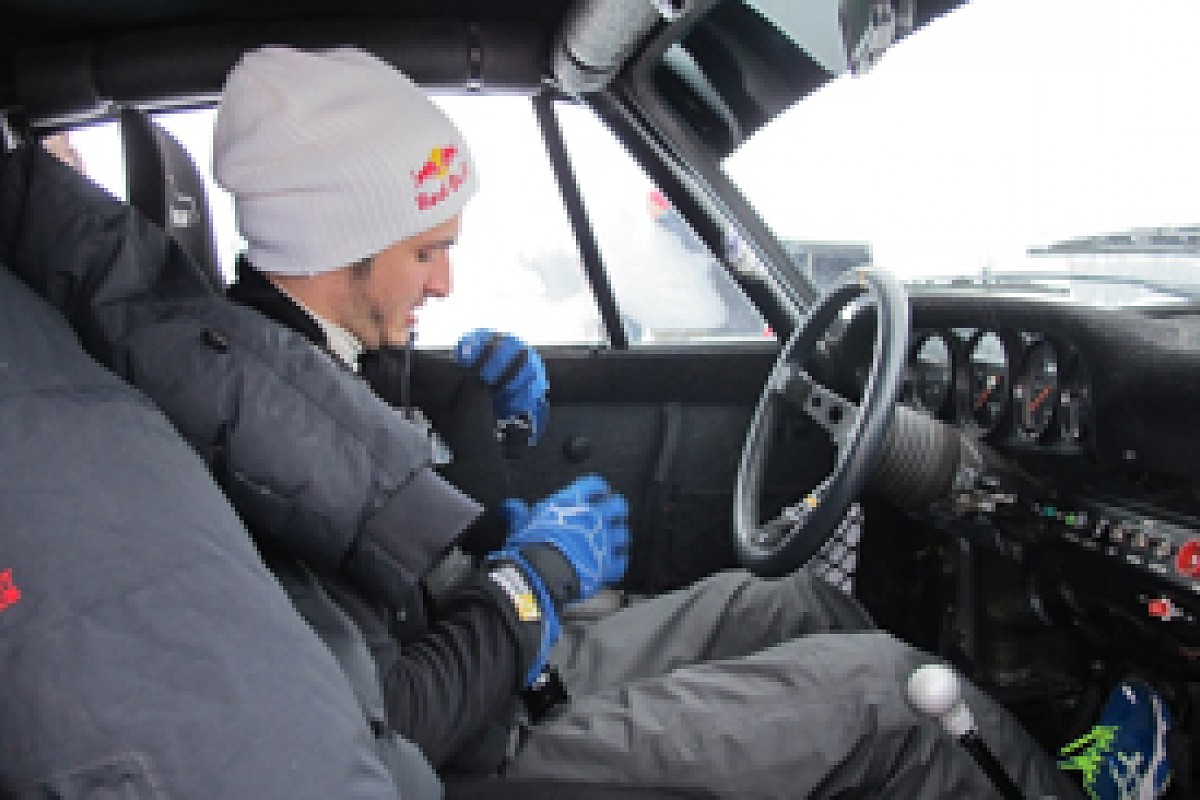 is definitely a frozen lake" src="https://cdn.images.autosport.com/editorial/1361981162.jpg" width=275 border=0>

Satnav confirms that the venue is definitely a frozen lake
Bears don't really like the winter, so they hibernate for much of it. And they don't like being woken up. Sore head analogy anybody...?
Turns out, Sweden's pretty busy with Brown Bears, almost 3000 at the last count - and some of them more than nine feet tall. That's the nine feet that's almost three metres.
I reject nature's call. And turn the phone off.
The message is clear: this place is quite different to home.
That point is hammered home when lunch is rolled out; it's moose. In fact, I'm now tucking into a direct descendant of the head being proudly displayed above me... one of the 24 moose Olle and the locals are allowed to shoot each season.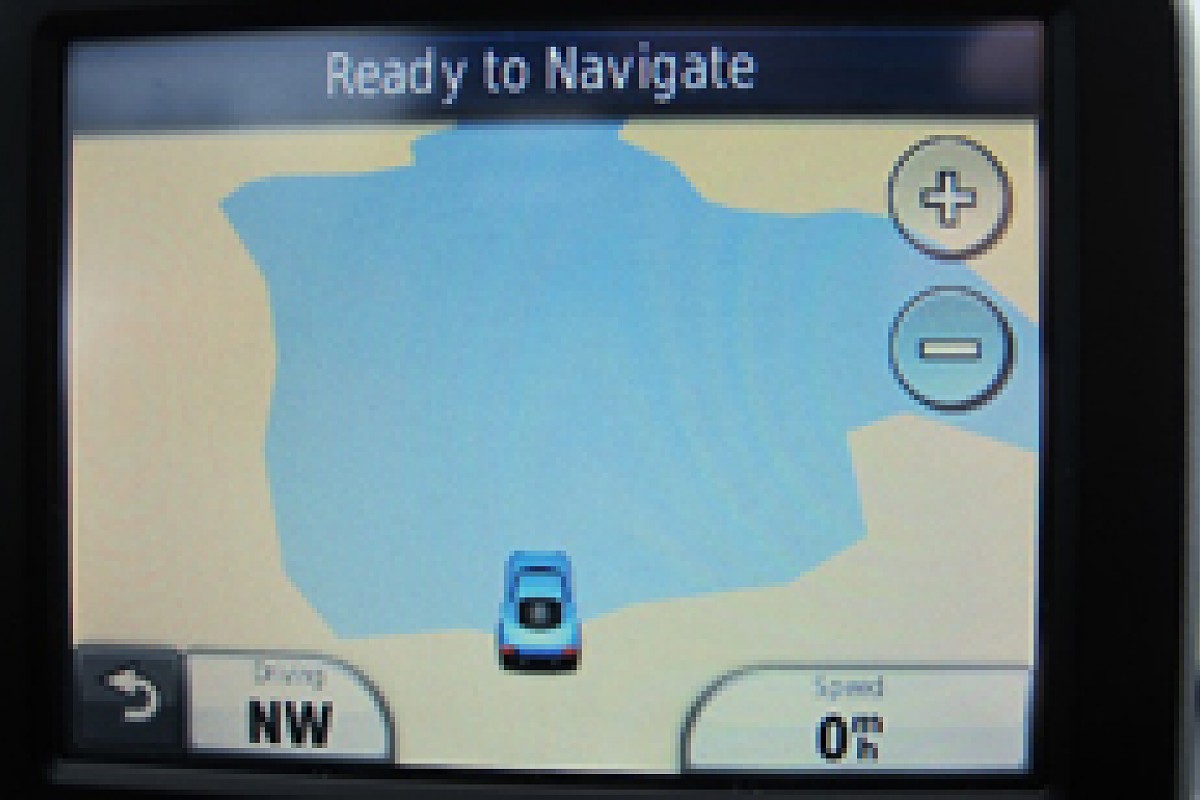 Lunch's Dad
Moose eaten, back to the water.
Driving to the stage is a bit of a mind-bender as the satnav graphically illustrates.
But, sat there waiting are a selection of Porsches. All beautiful, all warm and all standing on studs.
It takes a lot to keep me out of one of the cars, but the chance to watch Sainz, his son Carlos Jr, brother Antonio and a couple of family friends, fighting the laws of physics as they desperately try to lower each other's time is pure entertainment.
They get close, Carlos goes lower. He's playing with them. In the end, Sainz Jr comes within a tenth of his dad's time - massively impressive for an 18-year-old who has never looked at a rally car like this before.
Carlos Jr is not only graced with the same driving ability as his father, he also carries the charisma (the fiercely competitive nature is a given...).
"I think," he says with a smile, "I have done about 70 laps of this circuit now. This is less of a rally, this more like qualifying!"
In an effort to make it more rally-like, the stage is turned around and, bang, Sainz Sr matches his best time in the other direction, despite the lefts becoming rights and so forth. The GP3-driving Spaniard drops a couple of seconds driving blind.
It's a proven fact that driving with a mobile phone causes accidents. Just not normally in this way.
So far north and in the middle of a lake, my telephone is of no communicative use. But, the stopwatch facility is worth its weight in gold. I'm chasing the time of Sainz. At the first apex, I'm already a tenth or two off. Three corners later, I'm off. As in... off.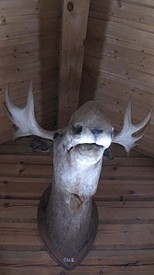 A relatively minor Evans off
What's worse is that I've gone off in a flurry of understeer. This really isn't how you're supposed to shunt a 911. Pathetic.
Fortunately, Tuthill appears to have rounded up some of the best British rally talent from the last 10 years and stuck them in a house at the side of the lake to look after you and point you in the right direction.
When you run out of talent, you might to find yourself being hauled out of the deep stuff by former Production Car World Rally champion Martin Rowe, British rally winner Ryan Champion, former factory WRC driver Terry Kaby, top national runners Simon Redhead and David Maslen or co-ordinating and co-driving star Calvin Cooledge.
Running out of talent is something I did regularly and often. At it's worst, I managed two corners before I went off again.
I was so wound up at going off in the first place that, minutes later, I launched the 911 into a square left at a ridiculous pace. I banged the steering wheel and fumed at myself. Then laughed. And laughed.
Cooledge laughed longer and louder - especially while he was taking the photograph.
You would be forgiven for thinking driving a Porsche on ice is a recipe for complete disaster and in some cases - mine included - you'd be absolutely right. But, for anybody with half an ounce of sense, drifting a 911 in second and third gear is just a couple of hours tutoring away.
Honestly, Tutty and the gang are miracle workers. One minute you're nudging cones at 7mph on button studs, the next you're shouting at the raggedy-racey three-little challenge car for running out of revs at the top of second, arse-end smooching with a snowbank to rooster trail a magical powder trail.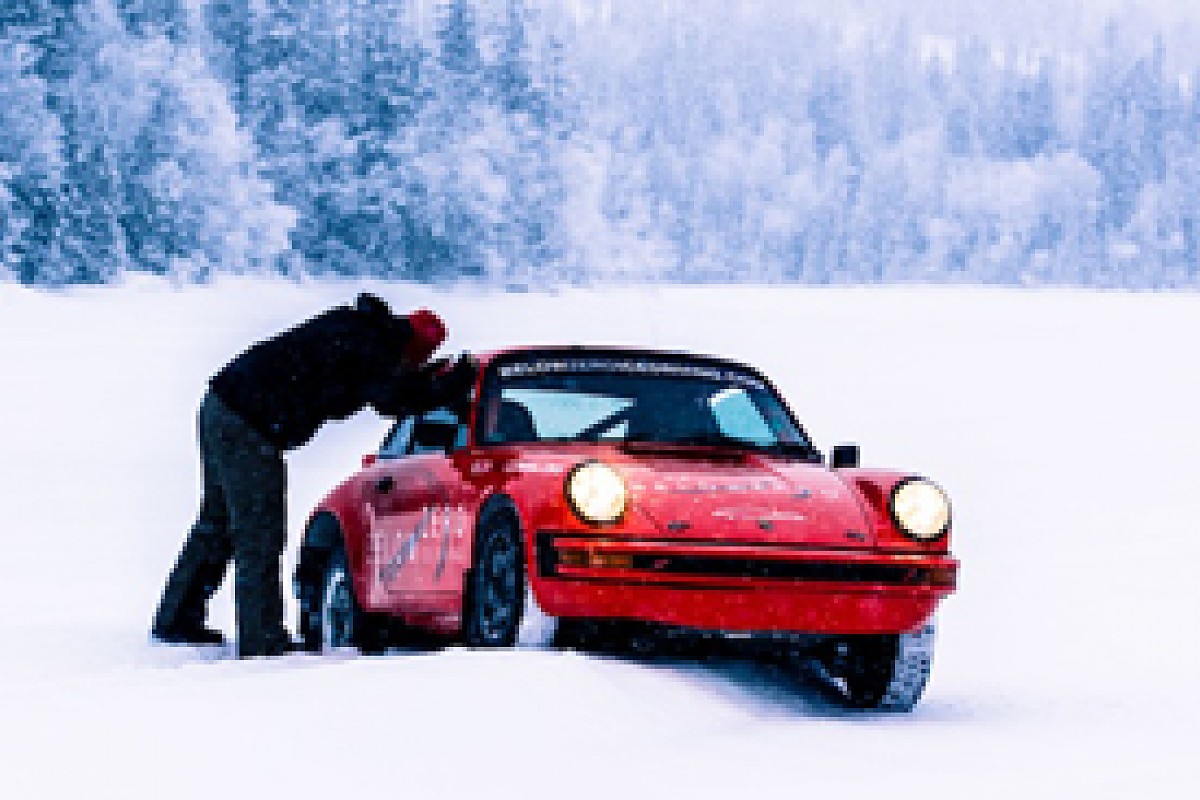 This excursion required a tow
For a couple of laps, I truly got it and was pushing harder and harder. Coming out of a long open hairpin, I was in heaven. The back of the car smacked the bank, flicking me straight. I didn't flinch and kept her singing beautifully into the next corner. Another awesome drift. Into the next.
Holy shit.
There's this moment, when the car starts to slide, everything goes a little bit quiet. It's about then you realise you are well and truly buggered. It's about then that you hear the noise of the loose snow on the car's underside, before a thump and silence. Engine stalled. Beached.
Except this time, the nanosecond after the quietness, the back of the car hits the bank and spins me violently and fires me into the snow at a fierce rate of knots. I didn't bother flicking the switch to try and start the car. Even if I'd managed to get out, my eyes had been so firmly shut, that I wasn't sure from which way I'd come from.
And now I was genuinely worried I might have killed it.
Those concerns continued until the now familiar sound of laughter, followed by the clunk of a tow-line being attached. After a jolt and long drag, the roof was smacked and I ready to go again. Considerably slower having found the limit of my ability.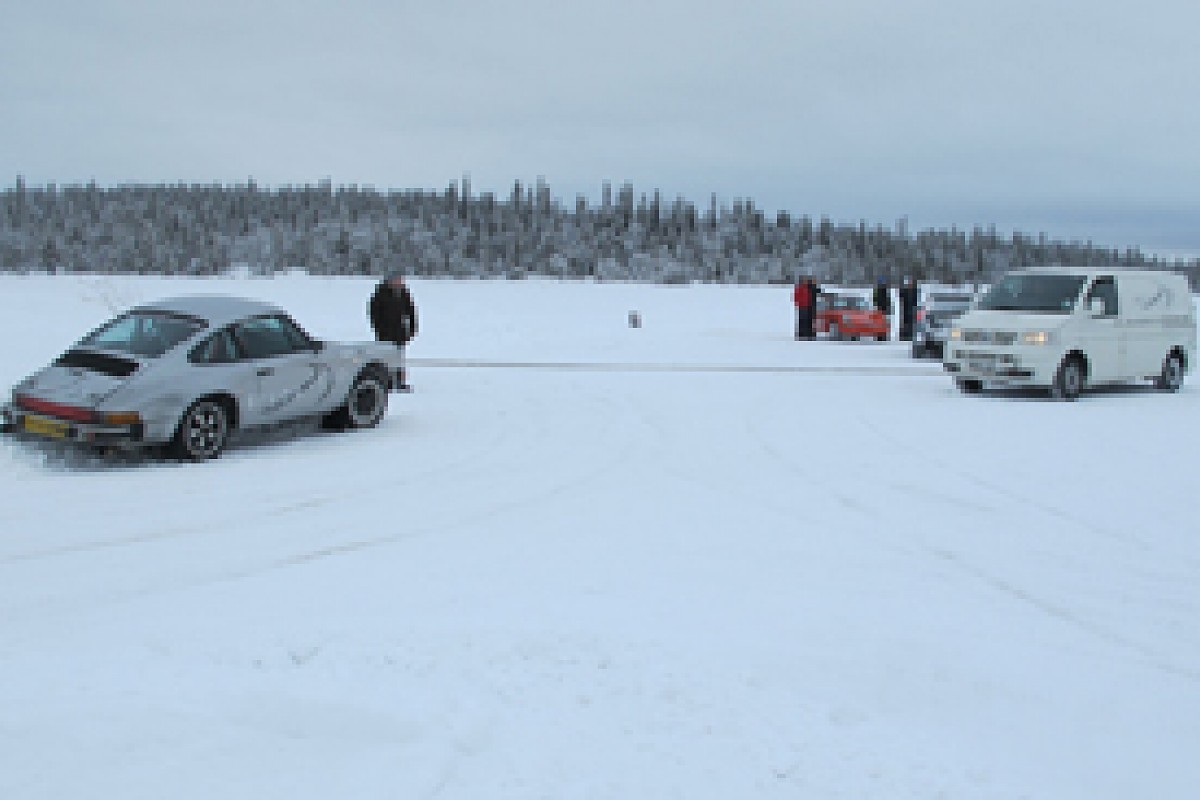 Tuthill and Sainz discuss the times
By the end of the day, I fell out of the car, back aching, fingers falling off, head thumping and still miles and miles off Carlos, Carlos and the rest of the Sainz story. But smiling.
Below Zero Ice Driving is insanely good fun and utterly addictive. You learn stacks about weight transfer improving turn in; getting the car straight on exit and left-foot braking to tuck the nose in if she's running wide. All of which is mega and really useful.
But, the best thing about the job is that you're handed the keys to the car every boy should dream about and told to drive it like you've just lifted it.
Obviously, the other bonus was shipping out of the joint before Yogi and his mates woke up.