"This sport needs a new champion," the voice crackles over the radio. "I came close a few years ago. Others have too, like Gronholm in 2006 and 2007. But Loeb has always managed to take it home. Maybe - hopefully - not this year..."
I'm sat beside Mikko Hirvonen, the Ford World Rally team's de facto number one driver for 2011, just about. The Finn's assertion is delivered in a matter-of-fact, conversational tone that belies the tension and gravity behind it. In next weekend's Rally of Great Britain the 2011 World Rally Championship will be claimed by either Sebastien Loeb or Hirvonen, a straight two-horse race between old and enduring rivals.
Hirvonen has been here before - several times. In 2009 he led Loeb by one point heading into Rally GB, the season finale, but came home just over a minute in arrears of the Frenchman to cede the title - Loeb's sixth - by the same amount. He had come close the year before as well, but Loeb's habit of winning remained unbroken on both occasions. It threatens to do so again this year, unless Hirvonen can pull out something special - something worthy of finally defeating one of rallying's greatest drivers - in the Welsh forests.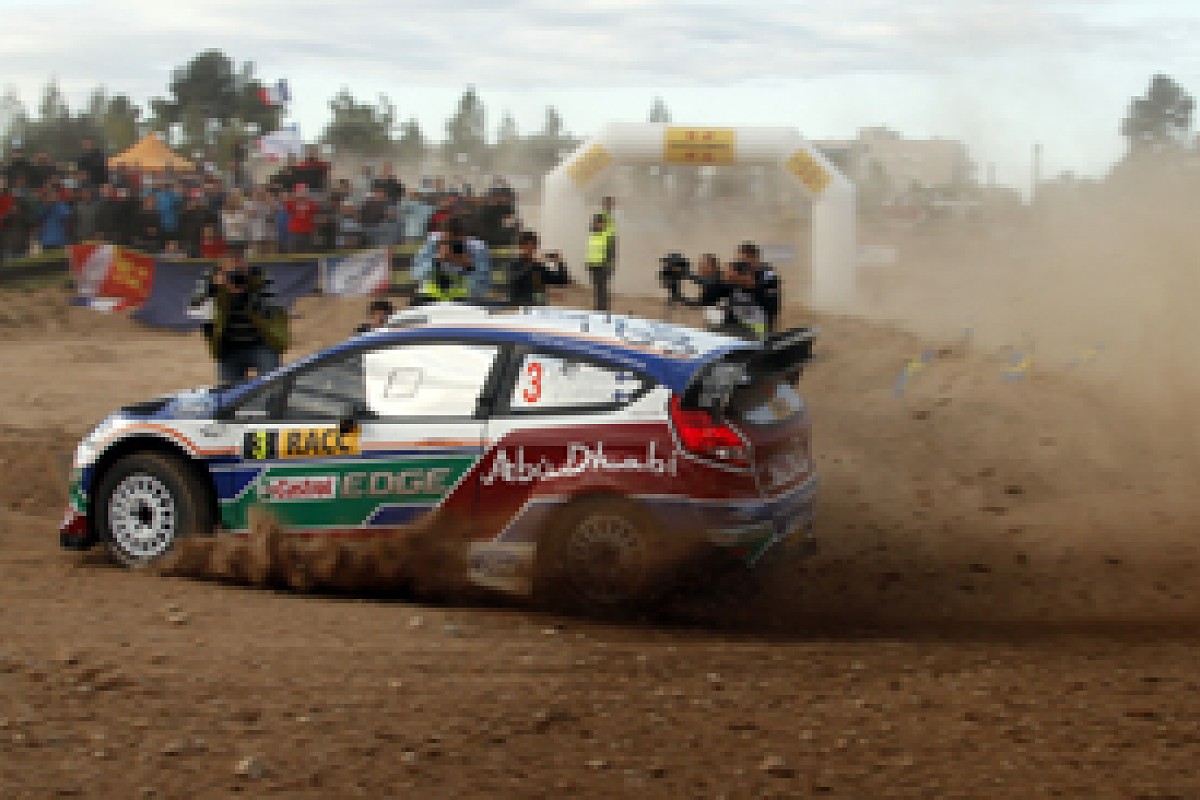 Hirvonen has racked up the points all year long in his Fiesta © LAT
For now though the prospect does not weigh on Hirvonen. He is in his element; strapped in to his Fiesta WRC and about to take on a well-trodden test route located near the team's headquarters in north-west England. A furtive glance assures him I am ready, and with a squeal of rubber and a roar from the 1600cc turbocharged engine we head off between the trees.