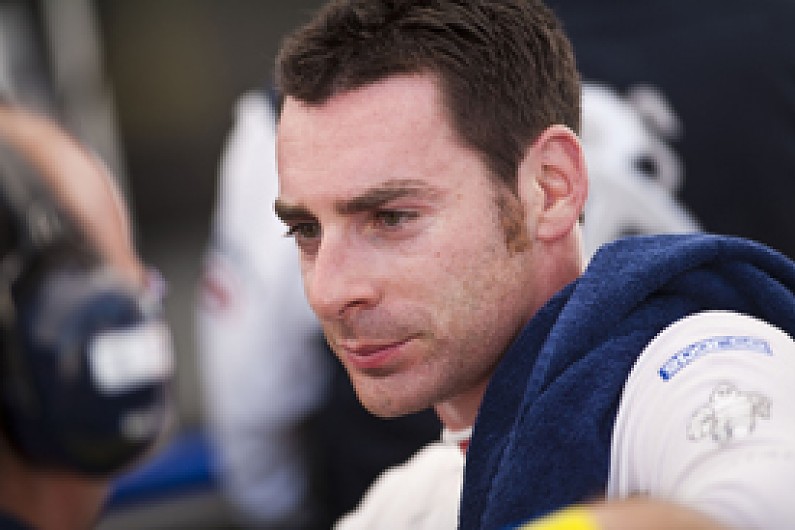 Simon Pagenaud will drive for Pickett Racing at the opening round of the World Endurance Championship, the Sebring 12 Hours.
The 27-year-old Frenchman, whose main programme this year will be in IndyCar with Sam Schmidt Motorsports, will share the team's HPD ARX-03a, which will be run under the Muscle Milk banner, just as its Lola-Aston Martin was last year.
Pagenaud won the American Le Mans Series - of which Sebring is also the opening round - when he drove HPD machinery for Highcroft Racing in 2010. And he is delighted to be back representing the Honda brand and sharing the car at Sebring with GT1 world champion Lucas Luhr and Klaus Graf. The latter pair are expected to share the car for the majority of the ALMS.
"I'm delighted to be taking on this new challenge and very happy to be joining the team for the first race of the ALMS season. They were my greatest competitor for the last few years and they are a great team with fantastic people and drivers," he said.
"I will do my best to represent them as well as possible and I will use all my experience aboard the previous versions of the HPD prototypes that I have driven to help the team.
"I talked to HPD with [team boss] Greg [Pickett] and Klaus about this great opportunity and we connected all the dots. It will be an interesting season, full of challenges, in IndyCar and sports car racing."
Pagenaud will have his first test for the team at Sebring on Wednesday.