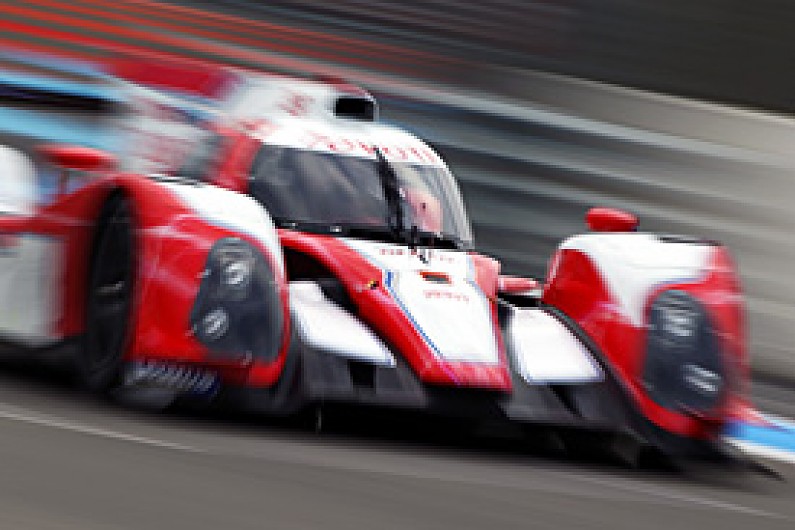 Toyota completed on Friday its first full test with the new TS030 Hybrid car that will compete in the Le Mans 24 Hours this year.
The Japanese manufacturer, which will race in selected events of the FIA World Endurance Championship, wrapped up a three-day test at the Paul Ricard circuit in France.
Toyota had also carried out a three-day roll-out at the track earlier this month.
Alex Wurz, Nicolas Lapierre and Kazuki Nakajima shared testing duties for the team, which worked on optimising aerodynamic and mechanical set-up as well as carrying out Michelin tyre testing.
The car covered over 2,000km and, according to Toyota, "demonstrated a satisfying level of performance and reliability."
"Although we are a little behind schedule in terms of total mileage we have made very good use of our track time," said technical director Pascal Vasselon.
"It's important at this stage to give a first indication to our tyre partner Michelin about the development direction needed for the Toyota TS030 Hybrid and this has been done together with other performance developments.
"At the same time the pace is increasing as our drivers explore closer to the boundaries of the performance envelope of our package. We see clearly an acceleration of our development rate based on their indications. This gives a lot of push and dynamic to our track operation; it's an exciting time to be a Toyota Racing engineer."
The next test is planned for mid-February.
Wurz added: "Obviously it's nice to be back in the car. We are continuously evaluating and improving, so I am happy with these three days. We are working hard and making good progress since the roll-out. During this test I have worked on the set-up, drivability and traction control; we are just beginning to work on tyre evaluations.
"Of course I am enjoying this chance to drive the Toyota TS030 Hybrid. More and more we test, more and more we find things to improve: that's positive. We realise we have to work hard because you have to work on the details; I am a perfectionist."