Jenson Button, the 2009 Formula 1 world champion, wants to rejoin the World Endurance Championship for the new hypercar rules and could use a Le Mans 24 Hours LMP2 bid next year to prepare.
Button ended his SUPER GT stint after two seasons earlier this month, and said during his farewell press conference he would "definitely race in Le Mans again" because he was "very excited about the new regulations" and thought "in the future it will be a great series".
Though his sights are set on the hypercar rules that will be introduced for the 2020-21 season, he revealed he might try to return for the 2019-20 season finale at Le Mans next June.
Boost for WEC's hypercar plan
"If I did it next year, it would be to get used to Le Mans again and just gain more experience," he told Autosport.
"Probably in LMP2, because that's the pace the hypercar is supposed to be.
"And at least you're racing in competition. Unless you're in a Toyota, you can't win [outright].
"It's going to be boring for Toyota really, no competition.
"So LMP2 is a great category and maybe that's an option. Apart from that I've got no plans at all.
"For me the direction I'd like to go is WEC in 2020-21, that season."
10 years since Button's F1 title

Button contested the start of the 2018-19 WEC season with the SMP Racing LMP1 squad alongside his SUPER GT programme.
But he pulled out of the final three WEC races as he said he was finding it impossible to juggle it with his SUPER GT commitments.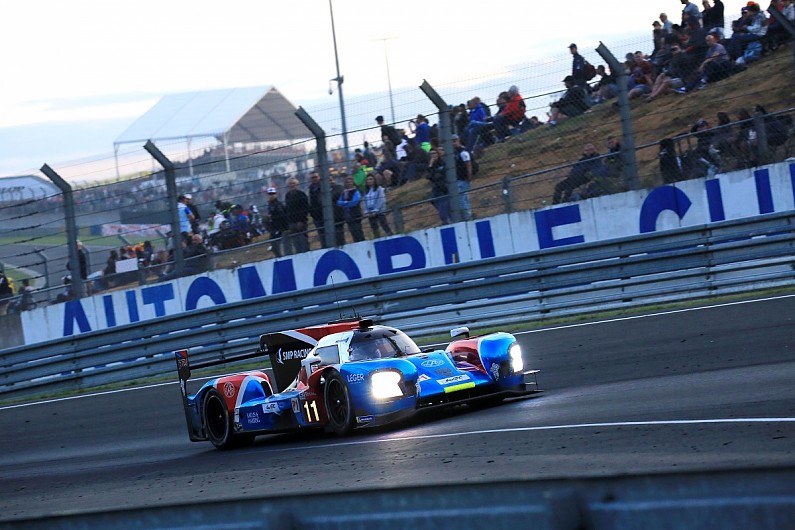 SMP hired another ex-F1 driver Stoffel Vandoorne as his replacement for Le Mans, where Button's old car finished third overall.
Button said he had no regrets about skipping Le Mans even though he might have had a podium.
"You don't go to Le Mans to finish third," he said. "Fair play to [Vandoorne], he did a great job.
"But I wouldn't have stood on the podium and been happy with third.
"You know you've got no chance of winning, and third is kind of a win for you, but it's not, so it's a bit weird.
"Finishing Le Mans is good in itself. But when I get to Le Mans, I want to be in a car that can actually win Le Mans."