The first round of changes to the GTE Pro Balance of Performance in the World Endurance Championship under the automated system has been made on schedule for Fuji next weekend.
It had appeared that the initial adjustments might be delayed until Shanghai in November after the Aston Martin Vantage GTE and the Ferrari 488 GTE 'evo' were given performance breaks for Silverstone in August outside of the auto system under the so-called 'black-ball rule'.
But the other cars in the class, the BMW M8 GTE, the Ford GT and the Porsche 911 RSR, have been given a revised BoP for the Japanese WEC round on October 14.
The MTEK-run BMW is the big beneficiary for Fuji.
The M8 GTEs have been given a 20kg weight break and more power courtesy of increased boost through the rev range.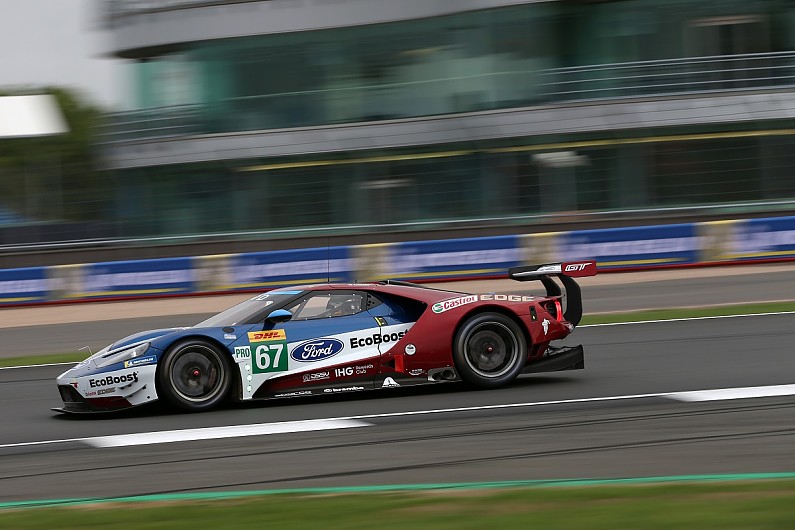 Ford's pair of Ganassi GTs will run 18kg heavier than at Silverstone and with slightly less boost.
The Porsche will be two kilogrammes heavier and has had the diameter of its engine air-restrictors reduced by 0.3mm.
Aston and the Ferrari have unchanged BoPs for Fuji.
The auto BoP system works on a two-race rolling average calculated on the six-hour WEC races.
The changes for the BMW, Ford and Porsche are based on data accrued at the Spa WEC opener in May and Silverstone.
The absence of any adjustments for the Aston and Ferrari suggests that the first auto adjustments for those cars has been delayed until Shanghai, which means they will be based only on data gathered after the black-ball changes.