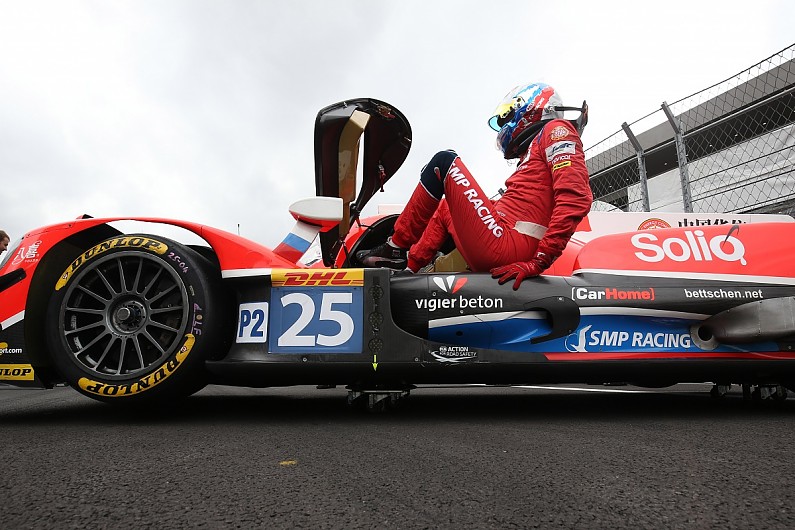 Formula 1 podium finisher Vitaly Petrov and ex-IndyCar driver Mikhail Aleshin will drive for SMP Racing in the LMP1 class of the World Endurance Championship's 2018-19 superseason.
Petrov and Aleshin will be part of the debut LMP1 programme for the Russian privateer, which will partner ART Grand Prix to run a pair of all-new Dallara-built BR1 prototypes.
Both drivers have been extensively involved in testing and development of the car.
Petrov, who spent three years in Formula 1 between 2010 and 2012 and scored a single grand prix podium in Melbourne, has raced full-time in the WEC's LMP2 class for the past two seasons.
Aleshin, a Formula Renault 3.5 champion, was part of SMP's ELMS set-up in 2015 and represented the outfit in the past three editions of the Le Mans 24 Hours.
He also competed in IndyCar on and off since 2014 with Schmidt Peterson Motorsports, before losing his seat midway through last year.
"The upcoming season will not be easy for us, but I'm sure it'll be a spectacular one for Russian fans," said SMP Racing boss Boris Rotenberg.
"For the first time in world championship history, Russian drivers will compete in the top class - LMP1 - in Russian cars.
"Our drivers are not only familiar with prototype racing, but themselves took part in developing this car and know it from top to bottom."
The rest of the SMP's WEC driver roster is yet to be confirmed.
The team earlier told Autosport that it was keen to have drivers with previous LMP1 experience, and that it was negotiating with targets previously involved in the Audi and Porsche LMP1 programmes.
SMP could also field its former Formula V8 3.5 frontrunners Matevos Isaakyan and Egor Orudzhev, who have switched from open-wheel racing and already tested the BR1.
The team will also continue in ELMS in the LMP2 class, with former WEC GTE Am champion Viktor Shaytar the first driver announced.