Two-time Formula 1 world champion Fernando Alonso looks set to drive a Toyota in the official World Endurance Championship rookie test in Bahrain later this month.
Autosport sources have confirmed that the McLaren Formula 1 driver, who has aspirations to race at the Le Mans 24 Hours in his bid to win the unofficial triple crown of motorsport, is close to a deal to drive a Toyota TS050 HYBRID in the Bahrain test on November 19, the day after this year's WEC finale.
The news comes amid reports that Alonso has visited the Toyota Motorsport GmbH factory in Cologne for a seat fitting.
Toyota would not confirm or deny the stories, a spokesman saying, "we have no comment on this speculation".
The try-out for Alonso in an LMP1 car could be a precursor to a drive with Toyota at Le Mans next June, should the Japanese manufacturer recommit to the WEC.
Toyota indicated that it would be open to talks with the 36-year-old Spaniard when it became clear that his new F1 deal with McLaren would give him the freedom to race at Le Mans.
Alonso outlined his aspirations to complete the triple crown — the Monaco Grand Prix, Le Mans and the Indianapolis 500 — ahead of his assault on the blue-riband IndyCar race in May.
Toyota team director Rob Leupen told Autosport: "We are always interested in talking to top drivers and Pascal [Vasselon, TMG technical director] has a good relationship with Fernando going back to his days with Michelin in F1."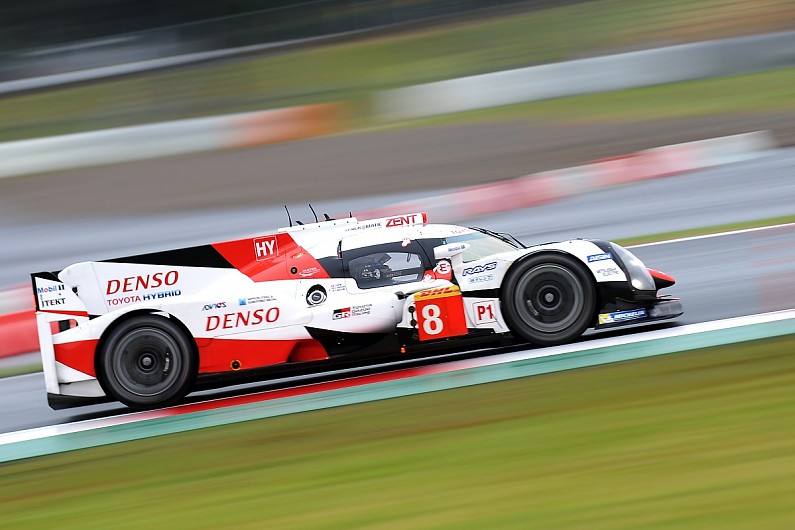 Toyota has yet to commit to remaining in the WEC, although Shigeki Tomoyama, the Japanese manufacturer's overall head of motorsport as president of Toyota Gazoo Racing, has given firm hints that it intends to remain in the series long-term.
"We are looking to stay - and only with the goal of winning," he said at last month's Tokyo motor show.
Frenchman Thomas Laurent, part of Jackie Chan DC Racing LMP2-winning line-up at Le Mans this year, is the rookie confirmed to drive a Toyota at the Bahrain test.
A Porsche 919 Hybrid will be tested by the winner of this year's Formula V8 3.5 series, which climaxes over the WEC Bahrain weekend.
The points are currently led by Pietro Fittipaldi, grandson of two-time F1 world champion Emerson.