Toyota driver Sebastien Buemi has hit out at Porsche's Brendon Hartley for an incident he claims cost him pole position for this weekend's Fuji round of the World Endurance Championship.
Buemi alleged that Hartley baulked him at the start of his first qualifying lap and believes that he and team-mate Kazuki Nakajima would have topped qualifying had he not encountered the Porsche.
The #8 Toyota appeared to be passing the Porsche on the start-finish straight when the latter car deployed its hybrid boost and got to the first corner ahead.
Buemi, who ended up aborting his lap, claimed he lost "two or three tenths" as a result.
The Toyota duo ended up with a two-lap average of 1m35.355s, which was 0.195s down on pole winners Hartley and Earl Bamber.
"It's a shame because the first lap on the tyres is always the quickest and I was blocked by the Porsche," Buemi told Autosport.
"It's shit if the traffic you hit is another LMP1 because there are only three other cars on the circuit.
"There is always a big drop [in tyre performance] on the second lap and I am 100% sure that we would have got the pole."
Hartley expressed confusion at Buemi's allegation, saying that he didn't see the Toyota until the exit of Turn 1.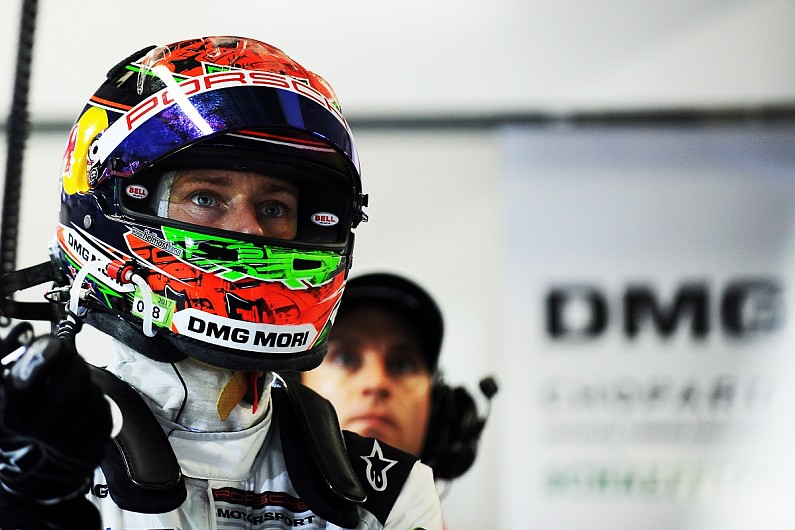 "Was there an issue?" asked the Kiwi, who leads the WEC points with Bamber and Timo Bernhard and will race in next weekend's US Grand Prix for the Toro Rosso Formula 1 team.
"I left a space to the car in front and I assumed he would do the same - it's not a race, it's qualifying."
Toyota Motorsport GmbH technical boss Pascal Vasselon admitted that other issues also played a part in the #8 Toyota missing out on pole.
"It did not go well with car release for car #8 - Kazuki had traffic that cost him three to five tenths," he said.
Vasselon also described Buemi as having "another kind of traffic with Porsche #2, which was surprising".
Buemi conceded that starting first or third on the grid will have little bearing on tomorrow's race.