Nissan has promoted GT Academy winners Jann Mardenborough and Lucas Ordonez to race its radical new GT-R LM NISMO World Endurance Championship contender in 2015.
Briton Mardenborough, who won the Academy in 2011, will be a full-season driver in Nissan's WEC squad, while Spaniard Ordonez, the inaugural winner of the gamer-to-racer scheme in 2009, will drive the additional GT-R LM at the Le Mans 24 Hours.
Nissan global motorsport boss Darren Cox told AUTOSPORT: "We are promoting these guys on talent; we are going to Le Mans to be credible and have chosen them because we know they can do the job.
"They have proved that they are both safe pairs of hands and don't make mistakes, and they have good track records at Le Mans in LMP2.
"I would expect Jann, because he is doing the full season, to be among the fastest guys in our car."

GARY WATKINS: Will back-to-front work for Nissan?
Twenty-three-year-old Mardenborough, who is moving back to sportscars full-time after a season each in Formula 3 and GP3, said that it was "an honour to be chosen to compete in LMP1 with Nissan".
"I want to show that there is a route to the top of motorsport different to just years and years of expensive karting by winning at Le Mans," he continued.
KRUMM GETS SEAT FOR OPENING RACES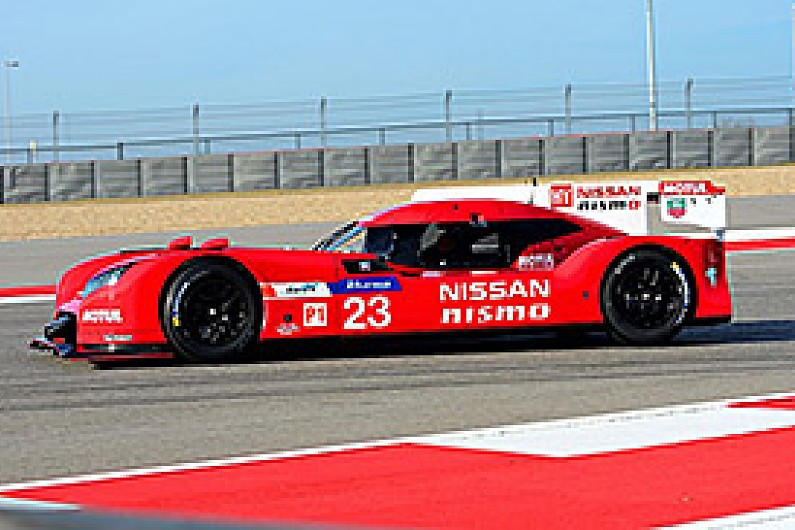 Mardenborough and Ordonez, who both have Le Mans podiums in P2 to their names, will be joined in the GT-R LM line-up by Nissan stalwart Michael Krumm.
The German was part of Nissan's last bid for outright honours at Le Mans in 1999. He will undertake the first three WEC rounds at Silverstone, Spa and Le Mans before returning to Japan to contest the remainder of the Super GT series with Kondo Racing alongside Daiki Sasaki.
After racing in the GT300 class in Super GT last year, Ordonez will graduate to the GT500 division for the initial part of the series to fill Krumm's seat.
The 29-year-old Spaniard's programme for the second half of the season has not been confirmed, but could involve more WEC outings in the GT-R LM.
Cox explained that it would be beneficial for Krumm, who was the first driver to take the controls of the front-wheel-drive GT-R LM last November, to be part of the race line-up after leading development of the car.
"It doesn't make sense not to use Michael in the early stages of the season when he has been a key part of the testing; he has vast experience, including lots in front-wheel-drive cars," he said.
SINGLE-SEATERS NOT OVER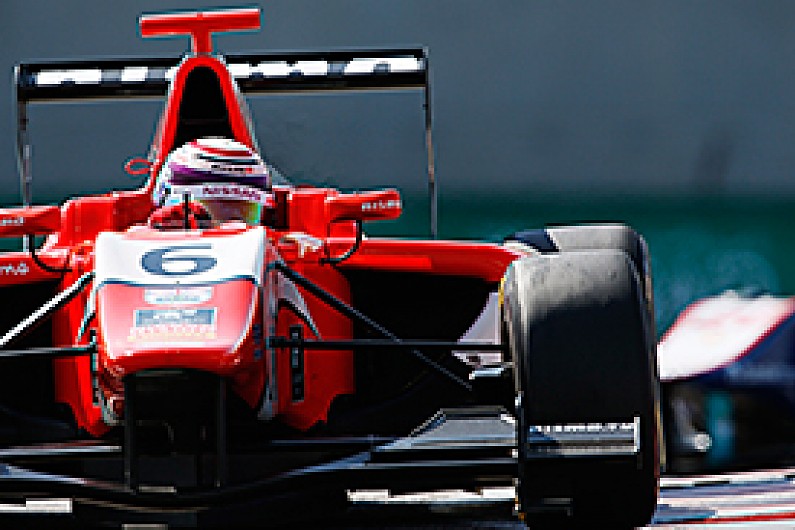 Cox stressed that the LMP1 drive did not necessary signal the end of Mardenborough's single-seater career.
"We put him in single-seaters because it helped him catch up on the mileage he didn't have, so he could exploit his potential," he explained.
"He is still developing as a driver, so we are not saying that he won't race a single-seater again."
Nissan has now revealed seven of its nine drivers for its three GT-R LMs: Marc Gene, Olivier Pla and Harry Tincknell have already been announced for the full WEC, while Tsugio Matsuda will race at Le Mans.
Whereas rivals Audi and Porsche will also run their extra entries in the Spa WEC round in May, Nissan is fielding its additional car only in the 24 Hours.