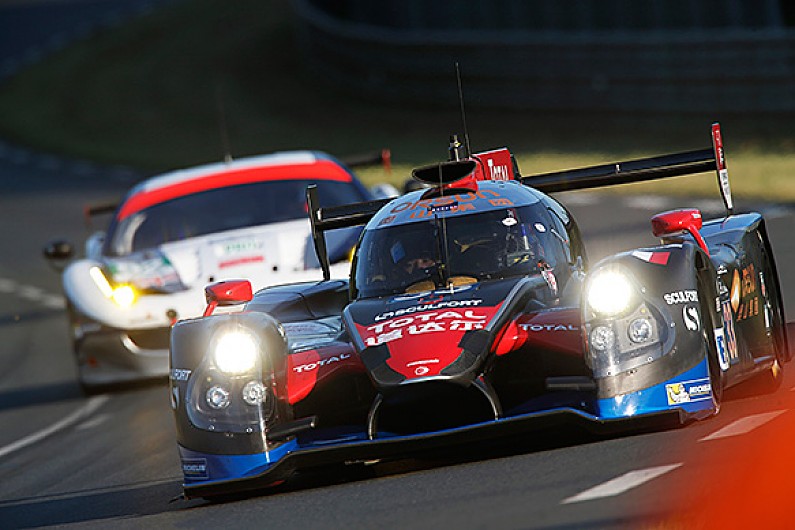 The LMP2 category looks certain to become a coupe-only category when new regulations come into force in 2017.
Le Mans 24 Hours organiser the Automobile Club de l'Ouest, which jointly writes the P2 rulebook with the FIA, has stated that the first proposal for the new rules will mandate closed-top body shapes.
ACO sporting manager Vincent Beaumesnil told AUTOSPORT: "The new LMP2 in 2017 will be for closed-top cars, definitely.
"The main principle of what we will submit to the World Motor Sport Council is that the current LMP1 monocoque rules will be the basis for P2 in the future."
The ACO's confirmation of the plan to phase out open-top cars follows the moves of the leading constructors in the class.
OAK Racing sister company Onroak Automotive gave its new Ligier JSP2 coupe a race debut in last month's Le Mans 24 Hours, while the new Strakka Dome S103 is due to start racing when the World Endurance Championship resumes in September for its final five races.
Honda Performance Development, ORECA and Zytek have all announced plans for coupes that will come on stream over the next two years, while the Russian SMP Racing squad is also designing a car for next season.
Beaumesnil stressed that the existing open-top P2s would be given a grace period to continue competing in the WEC, the European and Asian Le Mans Series and the United SportsCar Championship after the introduction of the new regulations.
"As always we plan to do that: we will grandfather the existing cars for a minimum of one year," he continued.
The ACO and the FIA are setting up a working group that will involve constructors from Europe, Japan and the US to define the new rules.
Beaumesnil said that the plan for the USC, which will allow Daytona Prototypes to race against P2 machinery in its top class up to the end of 2016, was to give manufacturers the chance to produce their own bodywork for LMP2 chassis.
"Clearly we have different targets for LMP2: for us it is a privateer category, but over in the USA it is a bit different," he explained.
"They will use the same car, but we have agreed the principle of using different bodywork: if Chevrolet wants a car that looks like a Corvette it can do that.
"But if a car comes to race at Le Mans, for example, it will have to be fitted with WEC bodywork."