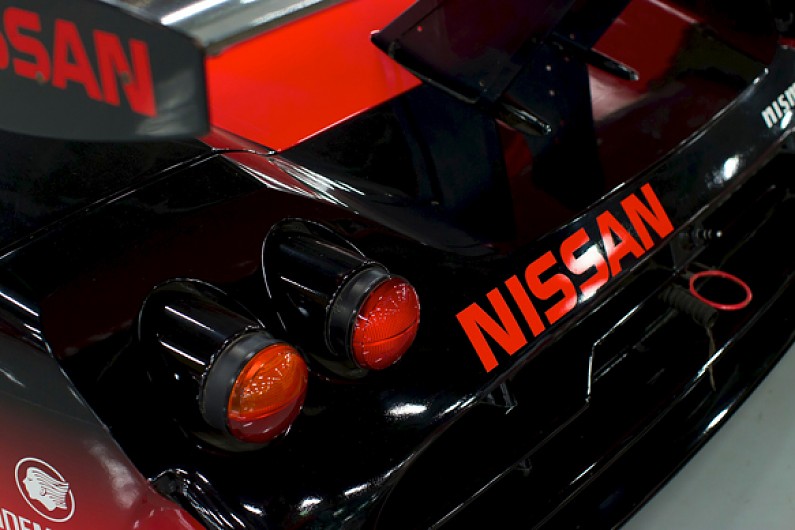 Dan Gurney's All American Racers organisation will play a key role in the build of Nissan's 2015 LMP1 Le Mans 24 Hours contender.
Nissan has refused to deny that production of its GT-R LM NISMO World Endurance Championship challenger will be centred on the Californian workshops of AAR, which has an extensive carbon-composities department with US government contracts.
Nissan global motorsport boss Darren Cox told AUTOSPORT: "They would be a good partner, wouldn't they?"
Cox would not confirm AAR's involvement and stressed that Nissan was returning to the front of the Le Mans grid with a "global project" incorporating technical expertise from Japan, Europe and the US.
"This is very much a Nissan/NISMO project; we are not giving it to a TWR or an RML," he continued.

A warning for Nissan's Le Mans return
DeltaWing and ZEOD architect Ben Bowlby, who has the title of director of motorsport innovation at Nissan, is known to be leading the GT-R LM design team, although his involvement has yet to be confirmed.
When asked if NISMO would look take full charge of development of the GT-R LM's engine, Cox replied: "NISMO don't do everything on that: we have a 'B' supplier involved."
Nissan has yet to disclose details of the team that will run the car, although it is understood to have recruited a team principal or team manager to head up operations at the race tracks.
Cox said there wasn't necessarily a need for a European-based team for its WEC attack.
"You probably only need to be in Europe for three months, from three weeks before Silverstone until after Le Mans," he explained.
"Winter testing is getting more and more difficult in Europe because everyone is trying to run in the same place. Track availability is a real issue."