Caterham has withdrawn its LMP2 entry from the Le Mans 24 Hours and the European Le Mans Series just one day after its planned participation was revealed.
The British car maker has pulled out of the programme, which would have been in conjunction with the Greaves Zytek squad as in 2013, after failing to land a firm spot on the Le Mans grid when the list for the French enduro was unveiled on Thursday.
Caterham Racing's Zytek-Nissan Z11SN was listed only as third reserve among the prototypes for the centrepiece of the World Endurance Championship in June.
A statement from Caterham read: "After making its Le Mans 24 Hours debut in 2013, Caterham had considered campaigning in the famous race again.
"However, after securing only a reserve slot on the Le Mans 24 Hours grid and with many other important engineering programmes already underway, the decision was taken to withdraw."
Caterham's plans were understood to have come together at the the last moment ahead of the closing date for Le Mans entries at the end of January.
It revived an arrangement with Greaves that started ahead of last year's 24 Hours, when Caterham Formula 1 test and reserve driver Alexander Rossi joined the team.
Plans for a Greaves Zytek to race in Caterham colours in the remainder of the ELMS came to nothing.
The statement from Caterham said that its Le Mans and ELMS entries "would remain under the banner of Greaves Motorsport".
Team boss Tim Greaves, whose team has a solo entry for Le Mans and the ELMS under its own name, revealed that it was still his intention to run two cars in the ELMS and Le Mans if possible.
Former American Le Mans Series champion Chris Dyson, who was listed in the Caterham entry for both Le Mans and the ELMS, will move into the confirmed Greaves entry for the 24 Hours.
"Since we failed to get a firm entry for the Caterham car, Chris has moved across to our car as per his contract," explained Greaves.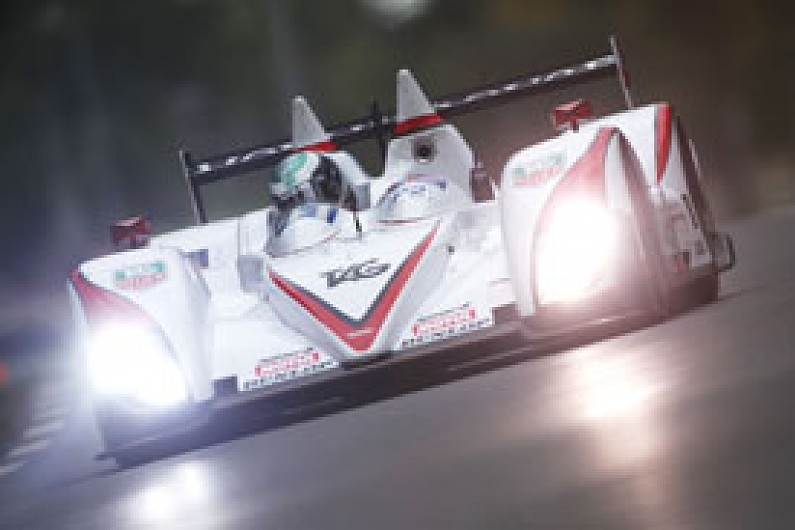 "Chris will do the full year with us alongside Tom [Kimber-Smith, pictured] but we cannot name the third driver at the moment."
Greaves is continuing to work with Nissan, which has placed drivers with the team at Le Mans for the past two years.
Nissan GT Academy winners Wolfgang Reip and Mark Shulzhitskiy both tested a Greaves Zytek at Snetterton earlier this week.
It remains unclear if its arrangement with Nissan will be extended to a third consecutive Le Mans.